Chris Chocola: Club for Growth President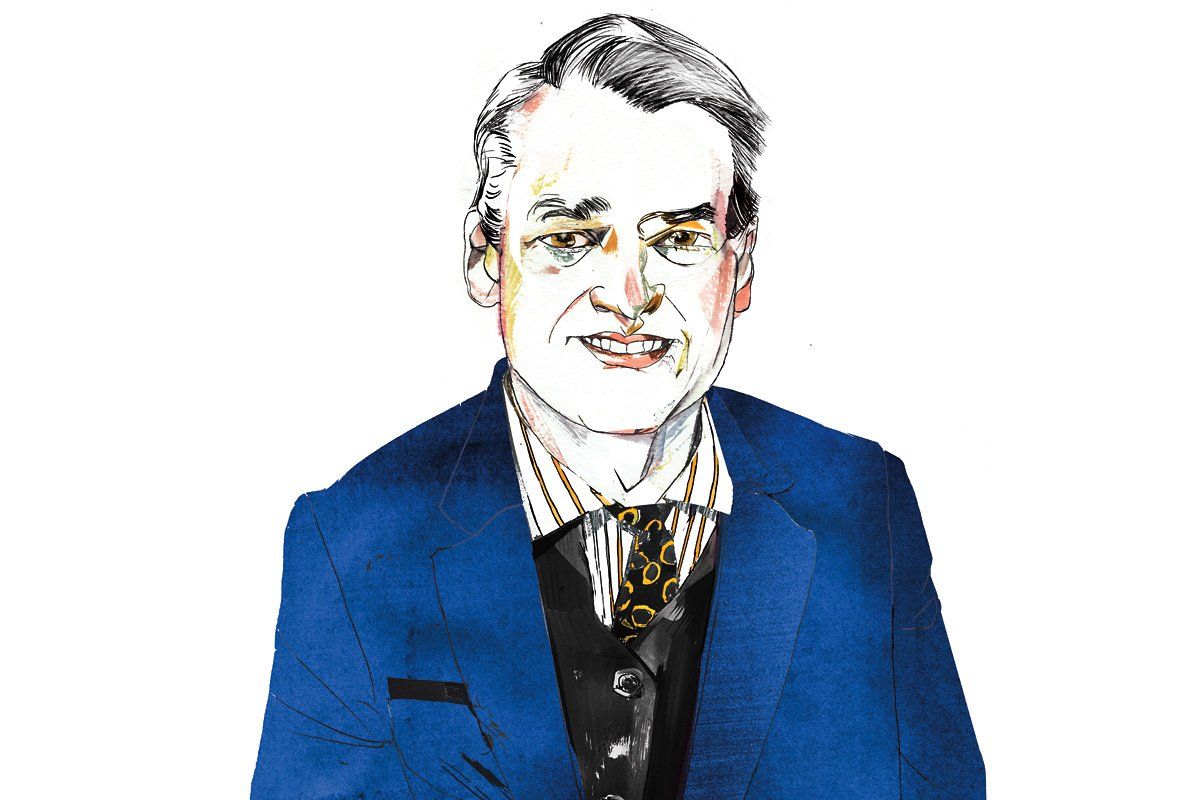 As president of the tax-hating, free-market-loving Club for Growth—currently enforcing ideological purity on congressional Republicans tempted to spritz the rich to avoid fiscal Armageddon—Chris Chocola is the last guy to be praising President Obama.
The 50-year-old Chocola—a plain-spoken, silver-haired former two-term House member from Bristol, Ind., who was defeated in the Democratic landslide of 2006—wants to stop nearly every policy initiative Obama favors. And yet: "One thing no one has ever accused Barack Obama of is flip-flopping. Mitt Romney never bridged the sincerity gap. Voters reward conviction."
Sounds like a lovely pro-Obama ad.
"I have an even better ad," Chocola says. "I have great respect for Nancy Pelosi because she passed health care knowing that her majority would be at risk. But she believed in it so strongly that she stiff-armed the House and got it done. She lost and paid the price—but it is the law today." Republicans, on the other hand, "are always more cautious and worried about what somebody else might say," Chocola claims.
GOP heavyweights have reason to worry about what Chocola thinks. Just ask Indiana's Dick Lugar, the six-term moderate GOP senator who lost his 2012 primary race after the Club for Growth Action super PAC and its regular PAC spent nearly $1.8 million on attack ads against him. It's almost beside the point that the candidate the Washington-based group endorsed, state Treasurer Richard Mourdock, lost Nov. 6 after he mused about rape, pregnancy, and "what God intended" during a TV debate.
"What sticks in [most senators'] minds is Richard Lugar lost," says Chocola. "And they don't want to lose. They don't really want groups like ours paying that much attention to them."
This cycle, the club's super PAC dropped more than $16 million in independent expenditures, and the club's PAC bundled an additional $6 million in direct donations, in order to reward preferred candidates and punish scofflaws. Chocola touts the Senate elections of Ted Cruz in Texas and Jeff Flake in Arizona as success stories, while claiming an uptick of seven club-endorsed House members in the incoming 113th Congress.
"Our first focus in every election cycle is safe, open, and Republican seats—we want the most pro-growth candidate," says Chocola. "Our second focus is incumbents behaving badly."
Thus he immediately phoned Rep. Tom Cole (R-Okla.) Nov. 29 when the latter suggested that House Speaker John Boehner take Obama up on extending the Bush-era tax cuts for the bottom 98 percent now and haggling over the other 2 percent later. "I told Tom, 'There goes your chance for the Defender of Economic Freedom Award!' " Chocola says, referring to the prize the Club confers on members who vote the right way at least 90 percent of time. Which is not to say that Cole will definitely be Lugared. "It's what they do," Chocola says, "not what they say."