Chris Christie, After Surviving COVID-19, Urges Mask Wearing in New Ad
Former New Jersey Governor Chris Christie, who was hospitalized for COVID-19 in October after attending a White House event, released an advertisement Wednesday imploring Americans to wear face masks.
Christie was part of a group of lawmakers who contracted COVID-19 while working in and around the White House in September and October. As part of President Donald Trump's debate prep team, Christie had been in close quarters with the president. Christie announced that he had tested positive for the coronavirus after attending a nomination ceremony for U.S. Supreme Court Justice Amy Coney Barrett in September. Christie also attended the event, where both Trump and Christie were observed not wearing face masks. Christie and Trump were both hospitalized for COVID-19 treatment in October.
"I am very happy today for this ad to start to run on TV across America," Christie wrote in a Wednesday tweet announcing the advertisement. "I urge all Americans to learn from my experience and to, please, wear a mask and stay safe."
"This message isn't for everyone," Christie said in the embedded video. "It's for all those people who refuse to wear a mask. You know, lying in isolation in ICU for 7 days, I thought about how wrong I was to remove my mask at the White House."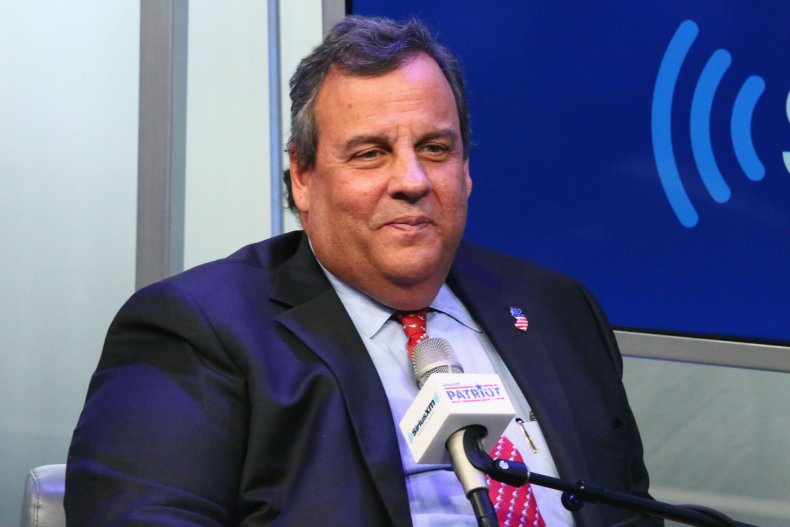 "Today," Christie continued, "I think about how wrong it is to let mask wearing divide us especially as we now know you're twice as likely to get COVID-19 if you don't wear a mask. Because if you don't do the right thing, we could all end up on the wrong side of history. Please, wear a mask."
In October, Christie checked himself into a New Jersey hospital after receiving a positive coronavirus test result. Citing a history of asthma, Christie described the hospitalization as "an important precautionary measure." Christie was released a week later.
Christie pointed to his experiences at the White House as being a potential factor in contracting the virus. "I was wrong not to wear a mask at the Amy Coney Barrett announcement and I was wrong not to wear a mask at my multiple debate prep sessions with the president and the rest of the team," Christie said in an October statement.
Other Republicans who reported positive COVID diagnoses after the Barrett event were First Lady Melania Trump, former White House adviser Kellyanne Conway and North Carolina Senator Thom Tillis.
According to December information from the Centers for Disease Control and Prevention (CDC), which recommends the universal use of face masks, recent estimates show that "approximately one half of new infections are transmitted by persons who have no symptoms."
Trump had offered mixed messages on the wearing of face masks, despite their use being recommended by the CDC. During the presidential debate in September, Trump indicated that he donned a face mask "when I think I need it."
Newsweek reached out to the CDC for comment.