Chris Christie 'Did Not Get Any Sun' When He Relaxed on Beach He Closed to Public During Government Shutdown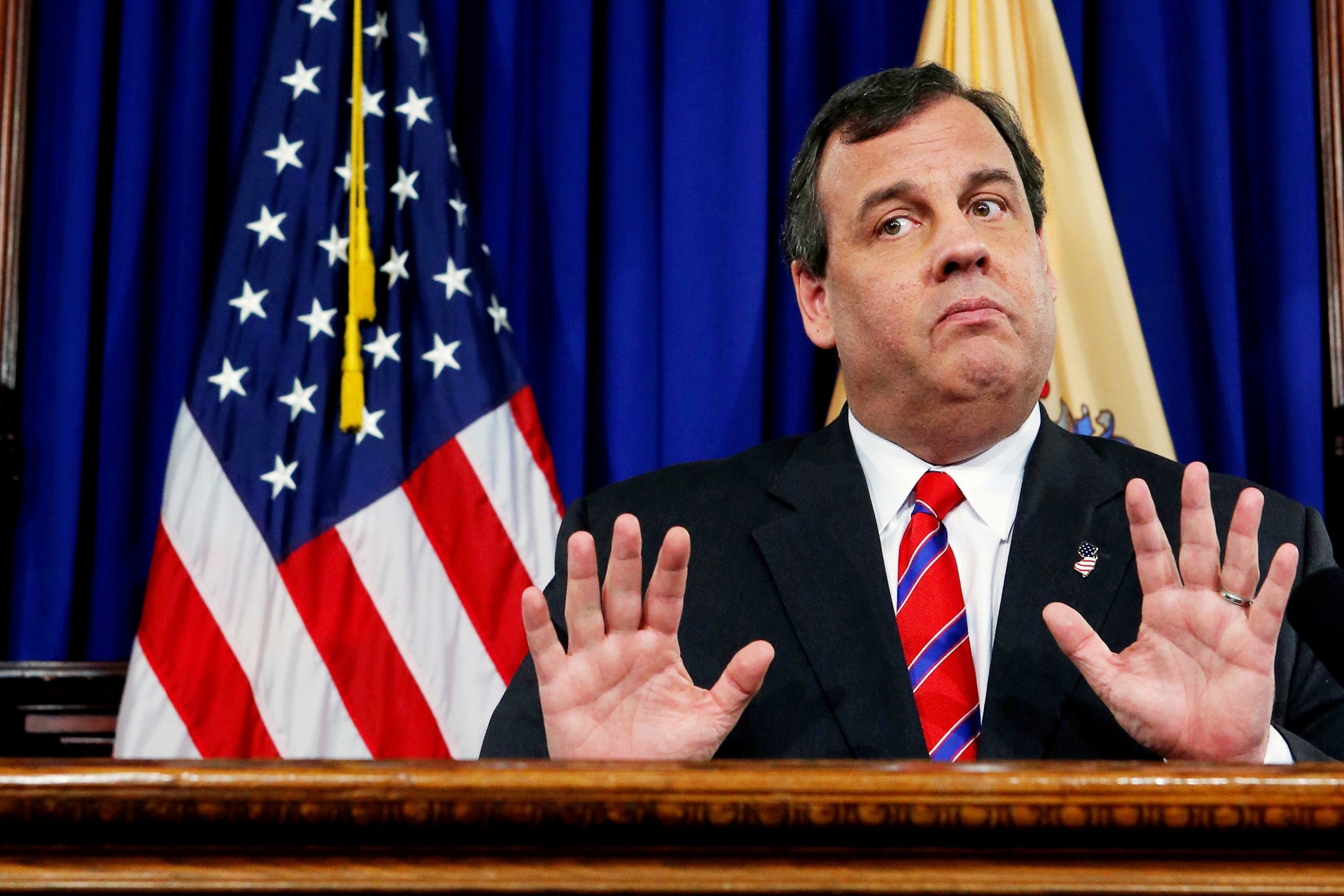 On Friday, Chris Christie, governor of New Jersey, ordered the closure of tourist attractions, 40 state parks, historic sites, state beaches, and the Liberty State Park after a budget standoff. Yet, on Sunday morning Christie was spotted lounging on a deserted public beach with his friends and family, sparking criticism across social media.
The government shutdown happened after a health insurance battle with Democrat-led legislature led Christie to order nonessential government be closed. just as the July 4 holiday weekend began. Between 30,000 and 35,000 state workers were affected by the closure, given a leave of absence as state attractions were closed.
Christie had warned campers that they would need to leave state parks by Saturday, and on Sunday police were turning people away from the beach, according to The New York Times.
But, as people were turned away, New Jersey Advance Media photographed Christie with his wife Mary Pat on sunloungers.
On Sunday afternoon, Christie took a helicopter from the beach in Berkeley to Trenton, the state capital, to hold a news conference about the shutdown. When reporters questioned him about the beach visit, asking whether he'd got any sun. he replied: "I didn't get any sun today."
Brian Murray, the governor's spokesman, reiterated Christie's words to New Jersey Advance Media: "Yes, the governor was on the beach briefly today talking to his wife and family before heading into the office. He did not get any sun, He had a baseball hat on."
Reporters had asked Christie Saturday about his family's use of the beach, when ordinary people of New Jersey couldn't access it. He pointed out that the governor of New Jersey has an official residence there, and said "that's just the way it goes." He added, "Run for governor, and you can have a residence," USA Today reported.
Christie is the least popular governor in New Jersey history, with an approval rating of just 15 percent. It's unlikely that this event will improve his popularity. Kim Guadagno, Christie's own lieutenant governor is campaigning to succeed him.
Christie blamed Democrats for the shutdown, said the government shutdown wasn't even necessary. "I'm not happy about this. This is completely avoidable," he said just before the shutdown deadline.