Chris Christie Confronts Baseball Fan Who Wouldn't Let Him Eat Nachos in Peace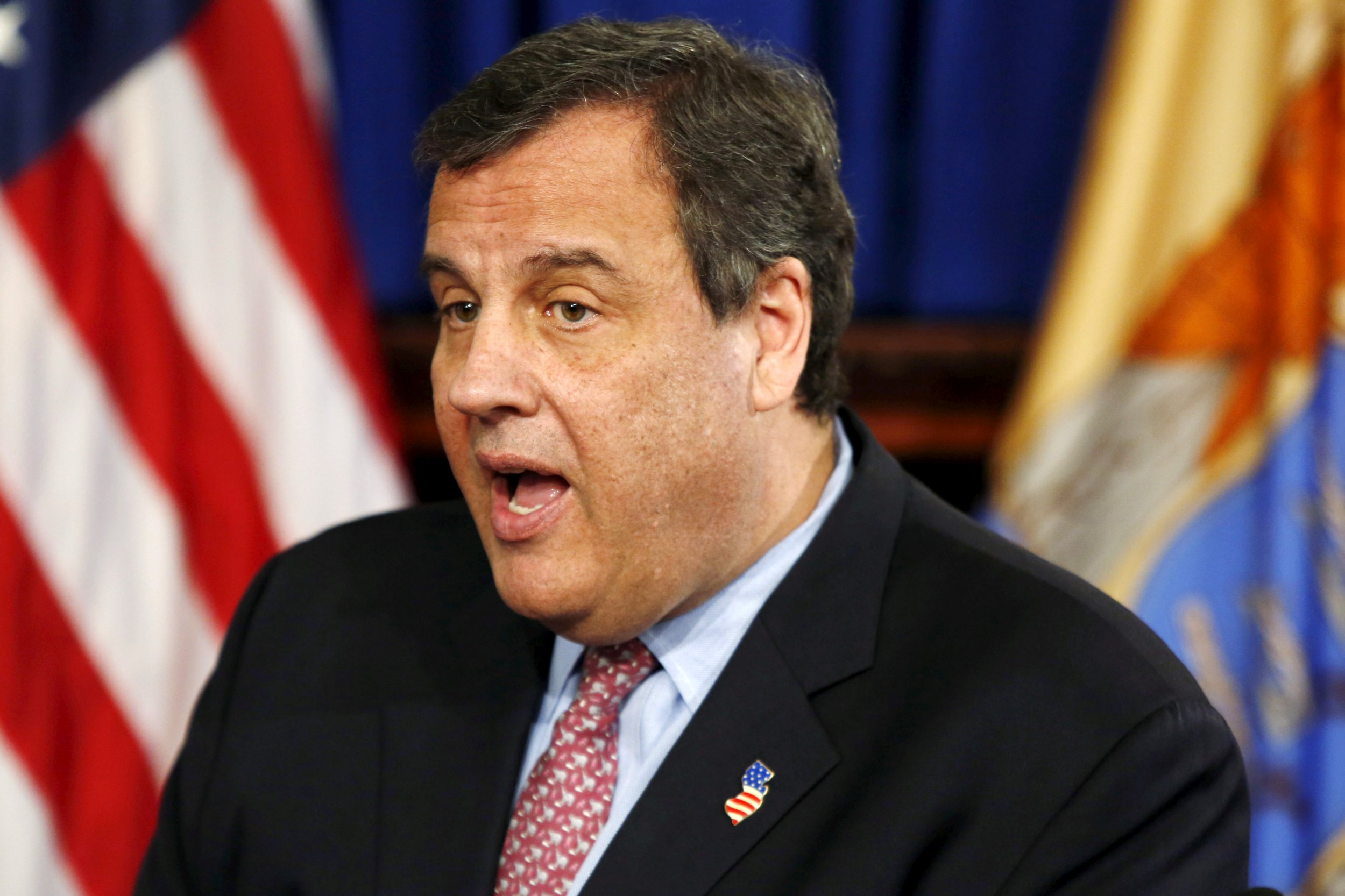 New Jersey Governor Chris Christie berated a Chicago Cubs fan Sunday while holding a bowl of nachos after the fan shouted that Christie "sucked" and called him a "hypocrite."
The end of the confrontation with Brad Joseph at the Milwaukee Brewers, Chicago Cubs game at Miller Park was caught on camera. Christie called Joseph a "big shot" before storming off.
The confrontation was filmed by Joseph's relative, local ABC News outlet WISN 12 NEWS reporter Ben Hutchison. Christie's son works for the Milwaukee Brewers and the Governor is a big baseball fan.
Joseph said he called Christie a hypocrite after Christie passed him on the stairs. "He then turned around and walked all the way back towards me and got up in my face for what seemed like a long time, but was probably only about 30 seconds or a minute," he said in a statement to WISN about the encounter.
Joseph said he called Christie "a hypocrite because I thought it needed to be said."
Early this month Christie—who has less than six months left in office as New Jersey's Governor and a below 15 percent approval rating—outraged citizens when he closed beaches on the July 4 holiday. Christie was later photographed enjoying one of the closed beaches with his family.
After nearly seven years in office Christie's popularity has been battered by his response to Hurricane Sandy and his opposition to gay marriage in a state that supports it.
In 2016 he ran for the Republican nomination in the presidential primaries before dropping out and endorsing then candidate Donald Trump on February 26, 2016. Christie was supposed to lead Trump's transition team before he was replaced by Vice President Mike Pence.
Read more: Watch Chris Christie make catch at Mets games, get booed by Citi Field faithful
Christie was booed at a New York Mets game against the Cardinals earlier this month when he caught a foul ball.
"First he told me, 'Why don't you have another beer?' which I thought was a decent come back, and I thought that was kind of funny," Joseph said of his encounter with the Governor. "Then he started calling me a tough guy."
"He is a public official and this is America and I think we have the right to say what you believe as long as it's not crude or profane," Joseph said.