Chris Christie Declines to Say if He'd Support a Trump Run in 2024 as the Pair Trade Attacks
Former New Jersey Republican Governor Chris Christie avoided saying whether he would back Donald Trump if the former president made another run for the White House in 2024.
When asked by CNN host Dana Bash in a recent interview if he would support another potential Trump White House bid, Christie declined to say.
"Oh look, I don't know that he's going to run, I don't know whether I'm going to run," he answered.
"It's not as if it's a big secret that he's seriously considering it," Bash said, referring to the former president.
"He's seriously considering it, let's see what happens when he does and let's see who he is and what he says and how he conducts himself," Christie said.
"After everything you've described that he's done you still would potentially vote for him?" Bash asked.
"What I'm saying to you is that I'm not going to sit here in 2021 and prejudge all this. I voted for him in '16 and in '20. On election night in '20 I said that what he was doing was absolutely horrible and wrong and continued to be," Christie replied.
The former New Jersey governor also said: "You can draw whatever conclusions from that you want, but in the end, in 2021, the idea of making predictions for 2024 is folly."
Christie's comments come as he and the former president have traded criticism in recent days. During the Republican Jewish Coalition conference in Las Vegas last weekend, Christie said that Republicans have to move on from claims that the 2020 election was fraudulent.
Trump attacked Christie following those remarks.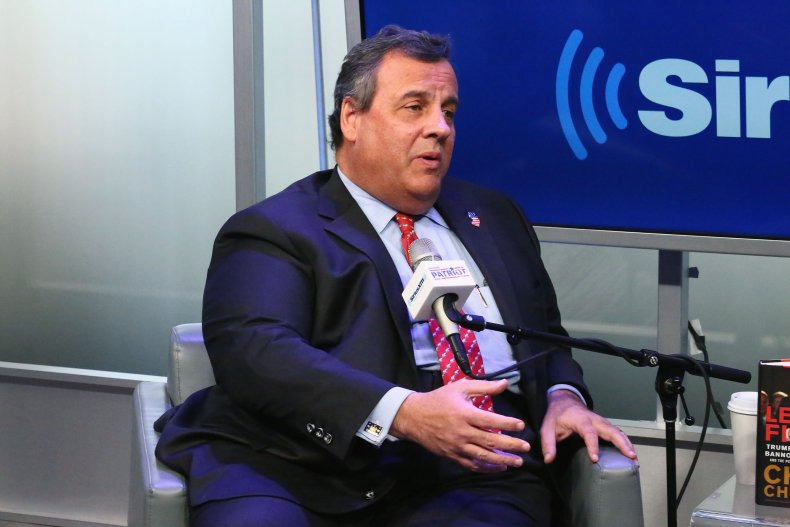 "Chris Christie, who just made a speech at the Republican Jewish Coalition (RJC) in Las Vegas, was just absolutely massacred by his statements that Republicans have to move on from the past, meaning the 2020 Election Fraud," Trump said in a statement on Monday.
"Everybody remembers that Chris left New Jersey with a less than 9% approval rating – a record low, and they didn't want to hear this from him!"
In an interview with The New York Times published on Saturday, Christie said of the former commander-in-chief: "If he [Trump] wants to be a positive force in the future, he's got to let this other stuff go. If he doesn't, I don't think he can be,"
He also said he believes Trump's "conduct is meant to instill fear," referring to the Republican legislators who are afraid of going against the former president.