Chris Christie 'Desperately' Tried to Contact Donald Trump on January 6
Former New Jersey Governor Chris Christie hasn't spoken to former President Donald Trump since the January 6 Capitol assault, when he was "desperate" to speak to him amid the rioters' violent invasion of the federal building.
Christie, who was among the first to endorse Trump when he ran for president in 2016, told Axios in an interview Sunday that he wanted to offer Trump advice on what he thought the former president needed to do on January 6. However, his calls to the president's personal cellphone, as well as to his bodyguard and secretary, went unanswered.
"I was desperate to try to get in touch with him because I felt like what was happening was awful and it was going to be a stain on his presidency. I wanted him to be the guy to stop it," Christie said.
Trump has faced blame from members of his own party for allowing the violence at the Capitol to unfold and for fueling anger in the country over the presidential election. Trump falsely maintains that he won the race and that the only reason he's not in the White House for a second term is that fraudulent ballots were cast.
Although there were some instances of election fraud, as is the case in most elections, Trump hasn't offered any evidence that there was enough fraud to have changed the race's outcome.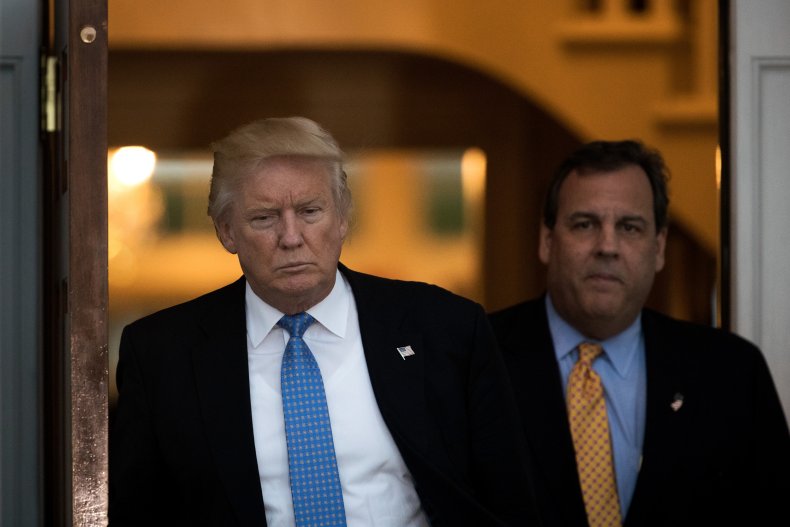 Christie criticized Trump for making claims the election was stolen from a podium with the presidential seal on it and also targeted him for his treatment of former Vice President Mike Pence.
Ahead of the January 6 certification of President Joe Biden's victory, Trump tried to persuade Pence to intervene in the certification process by sending the election results back to the states to certify. Trump reportedly believed if these results were sent back, state legislators could give him another term in office.
But Pence pushed back on Trump's pressure to insert himself in the proceedings, saying in a statement on January 6 that this went would go beyond his constitutional duties. Instead, Pence saw his role as overseeing the process and allowing valid objections to be heard.
On the morning of January 6, Trump called for Pence to "do the right thing" and send the results back to the states, saying if he didn't it would be a "sad day" for the country. Trump added that he would be "very disappointed" in his vice president if he allowed the election certification to proceed.
"I think it was an awful act to a vice president who had been extraordinarily loyal and a guy who deserved much better," Christie told Axios, referring to Trump's treatment of Pence.
Newsweek reached out to Trump's office for comment but did not hear back before publication.
As the assault on the Capitol unfolded, Christie said he called former senior counselor to the president Kellyanne Conway, who agreed the two needed to try to reach Trump. Having failed to get in touch with the former president, Christie went on ABC News and said Trump "caused" the attack to occur and is the "only one to make it stop."
"The president has to come out and tell his supporters to leave the Capitol grounds and to allow the Congress to do their business peacefully. Anything short of that is an abdication of his responsibility," Christie said.