Former New Jersey governor Chirs Christie has described President Donald Trump's offer to host the G7 at one of his properties as an "unforced error."
Speaking to ABC's This Week on Sunday, the Republican said the president had no choice but to announce the summit would be held elsewhere following a backlash to his suggestion that world leaders gather at the Trump Doral Resort in Florida.
"He had no choice. It shouldn't have been done in the first place and it's a good move to get out of it and get that out of the papers and off the news," Christie told ABC.
"I know he loves his properties, and he loves having people to his properties, and he loves showing off their properties, I understand all that, but this just was an unforced error and I'm glad that they fixed it."
Trump had described criticism of his suggestion to host world leaders at the Doral resort as "crazed and irrational hostility" but announced on Saturday that the venue was no longer under consideration to host the G7.
"We will no longer consider Trump National Doral, Miami, as the Host Site for the G-7 in 2020. We will begin the search for another site, including the possibility of Camp David, immediately," the president wrote.
"I thought I was doing something very good for our Country by using Trump National Doral, in Miami, for hosting the G-7 Leaders," he added.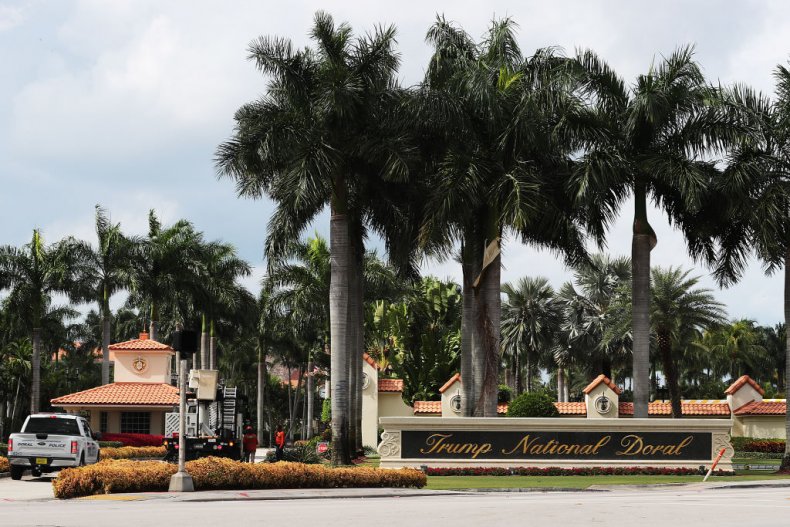 Trump's rollback of the Doral plan came after White House acting chief of staff Mick Mulvaney said at a press conference that the venue would be perfect to host such an event.
"Doral was, by far and away—far and away—the best physical facility for this meeting," he said, according to Bloomberg.
"In fact, I was talking to one of the advance teams when they came back, and I said, 'What was it like?' And they said, 'Mick, you're not going to believe this, but it's almost like they built this facility to host this type of event.'"
Mulvaney later attempted to explain Trump's suggestion that one of his company's own properties host the summit, speaking to Fox News Sunday about the president wanting to "put on the best show" he could.
"At the end of the day, he still sees considers himself to be in the hospitality business and he saw an opportunity to take the top leaders from around the world and he wanted to put on the absolute show, the best visit he possibly could," Mulvaney said.
"I think we were all surprised at the level of pushback," he added.