Chris Christie Fails to Qualify for Next Republican Debate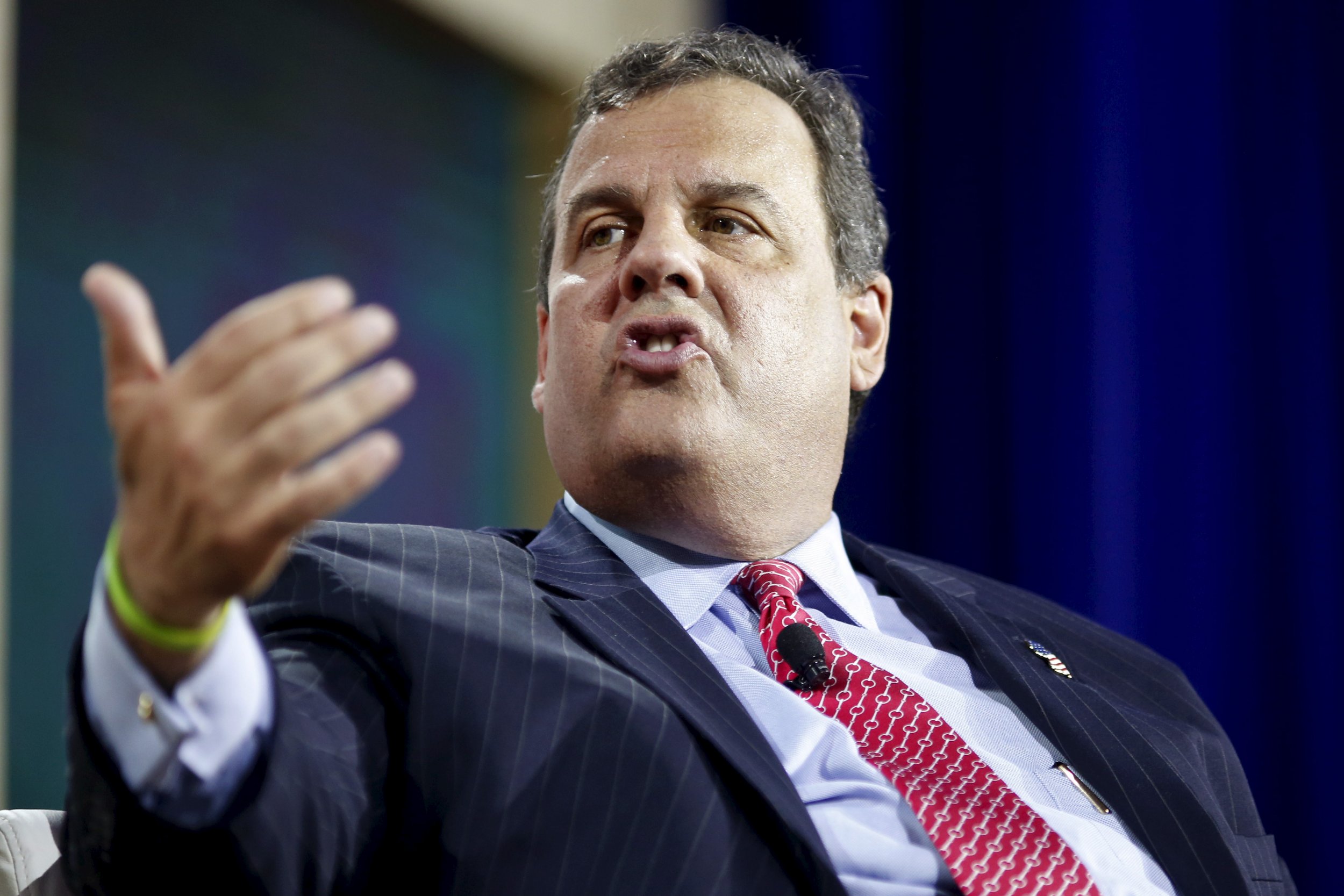 Eight Republican presidential candidates will participate in Fox Business' prime-time debate next Tuesday, but New Jersey Governor Chris Christie did not qualify for the main event, the network said on Thursday.
The eight candidates chosen for the main debate by Fox Business' polling criteria were billionaire businessman Donald Trump, who ranked first, followed by retired physician Ben Carson, Florida Senator Marco Rubio, Texas Senator Ted Cruz, former Florida Governor Jeb Bush, former business executive Carly Fiorina, Ohio Governor John Kasich and Kentucky Senator Rand Paul.
Christie had been on the main stage for the first three televised Republican debates. Former Arkansas Governor Mike Huckabee also failed to qualify for the main debate.
Christie and Huckabee will join Louisiana Governor Bobby Jindal and former Pennsylvania Senator Rick Santorum in the "undercard" debate of lower-polling candidates that precedes the prime-time event.
Three Republican contenders - South Carolina Senator Lindsey Graham, former New York Governor George Pataki and former Virginia Governor Jim Gilmore - failed to qualify for either debate because of low polling numbers.
Christie, who has struggled to gain traction in the crowded Republican field for the party's 2016 nomination, told MSNBC in New Hampshire earlier on Thursday: "I'm going to debate somebody on Tuesday night, whether it's the folks I've been debating or some other folks.
"I don't really care in one respect. Put a podium out here on the lawn in front of the foliage and I'll debate them out here," he added.
To qualify for the main debate, Fox Business said a candidate needed to have an average of at least 2.5 percent support in the four most recent major polls. Those taking part in the undercard debate needed at least 1 percent in any of those four polls.
The two-hour prime-debate in Milwaukee will air at 9 p.m. EST preceded by the undercard debate at 6 p.m. EST.
Read more at Reutershttp://www.reuters.com/article/2015/11/06/us-usa-election-debate-idUSKCN0SV01020151106#3iOYra77w1YIHuFY.99