Chris Christie's, Um, Behind Should Find a Different Beach, Sports Talk Caller Says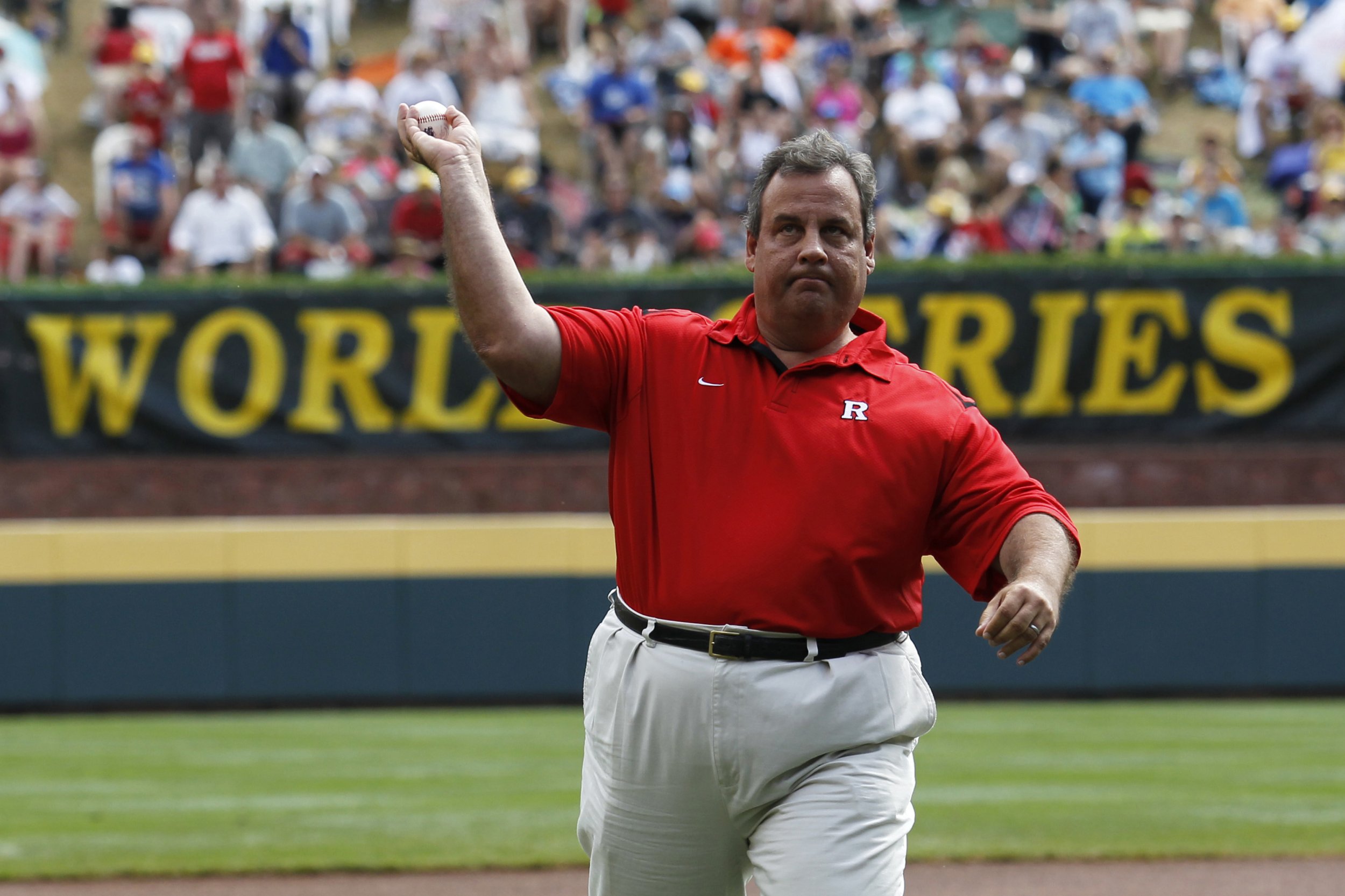 New Jersey Governor Chris Christie is remarkably unpopular—the most recent polling pegs his approval rating in the state at just 15 percent—so it perhaps shouldn't come as a surprise that when Christie took over hosting duties on a sports radio show Monday, at least one caller took it as a chance to barrage the governor with insults.
Christie was sitting in on the WFAN show typically hosted by Mike Francesa. It's the marquee sports talk show in the New York City area, and Christie is reportedly auditioning to take over for Francesa when he retires as the end of the year.
But caller "Mike from Montclair" didn't have sports on the mind when he phoned the show Monday, instead bringing up the new Christie scandal involving his family making use of a public beach that at the time was closed to the public because of a state government shutdown during a budget standoff. It was a brief but tense conversation.
"Governor, next time you want to sit on a beach that is closed to the entire world except you, you put your fat ass in a car and go to one that's open to all your constituents, not just you and yours," Mike from Montclair said to open the conversation.
"Interesting, Mike," Christie responded.
"What's that, gov?" Mike shot back.
"You know, Mike, I love getting calls from communists in Montclair," the governor said, sparking a bit of cross talk between the two men.
"Communist from Montclair? You're a bully, governor, and I don't like bullies," Mike said.
"Mike, I'm not the guy who came on the air, swore on the air," Christie added.
"Who swore?" Mike asked.
"You did," Christie said, to which Mike told him to "get the heck outta here."
"You're swearing on the air, Mike. You're a bum," Christie said.
Mike then told him the beach trip was "bad optics."
"Oh, bad optics," Christie said. "Mike, I'd like to come look at your optics, every day, buddy."
Christie was similarly flippant when Mike then brought up his abysmal approval rating.
"Ohhh, and you know what Mike, what matters is what you do, that's what matters," the governor said.
"And what have you done?" the caller asked angrily.
Christie laughed but didn't answer. He ended the call.
"What I just did," he said, "was stop polluting the airwaves with a guy like that."
Before moving on, the governor-turned-aspiring-sports-radio-host then attributed Mike's criticisms to Montclair being a town for liberals.