Chris Christie, Locked in a Feud With Donald Trump, Is Coy About 2024 Run
Former New Jersey Governor Chris Christie isn't afraid to speak out against anyone, including his former ally, former President Donald Trump. But when it comes to a 2024 run for either Republican, Christie was more reserved.
Christie, who supported the former president until Trump refused to accept his election loss, said that he didn't want to make predictions about the presidential race and was unsure if he or Trump would campaign again. The former governor is a potential GOP candidate for the White House as the party waits to see if Trump commits to another campaign.
"I don't know that he's going to run. I don't know whether I'm going to run," the former governor told CNN's Dana Bash during the second episode in CNN's new "Being ..." series that focused on Christie.
Bash asked if Christie would support the former president if he ran again. Christie responded that although Trump is "seriously considering it," he wants to "see what happens when he does."
"Let's see who he is and what he says and how he conducts himself," Christie told CNN. But he continued that he didn't want to speculate about the 2024 election or Trump's future behavior with it still three years away.
"I'm not going to sit here in 2021 and pre-judge all this. I voted for him in '16 and in '20. On election night in '20, I said that what he was doing was absolutely horrible and wrong and continued to be," Christie said. "You can draw whatever conclusions from that you want. But in the end, in 2021, the idea of making predictions for 2024 is folly."
He continued, "There's no reason to create tumult in a party that already has a lot of tumult in it."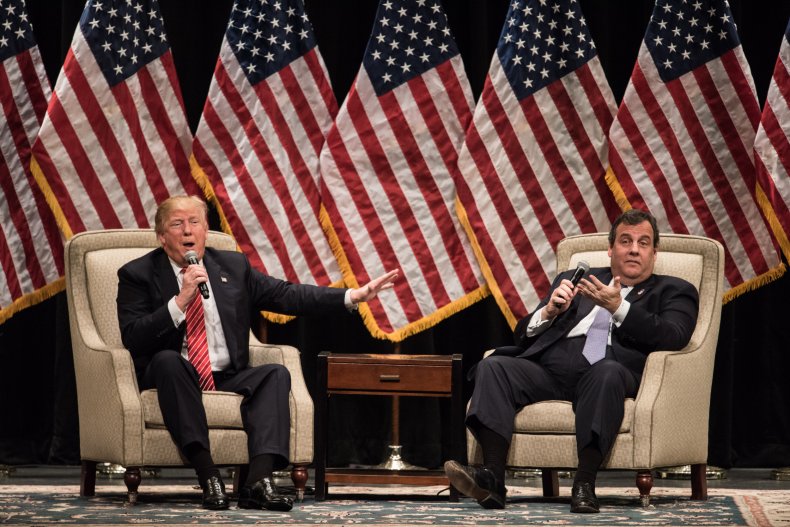 Christie's remarks come just before the release of his new book Republican Rescue: Saving the Party From Truth Deniers, Conspiracy Theorists, and the Dangerous Policies of Joe Biden and echo similar remarks he's made in recent weeks regarding his aspirations for the Republican party—which have sparked criticism from the former president.
Speaking to the Republican Jewish Coalition conference in Las Vegas earlier this month, Christie said his party needs to "move on" from claims that the 2020 election was fraudulent and urged the GOP to present a "plan for tomorrow, not a grievance about yesterday."
Christie also emphasized that without Trump in the spotlight, candidates can better connect with voters and begin winning more elections.
The former governor's pressure on the party to leave Trump's theory in the past led Trump to go after his former ally.
"Chris Christie, who just made a speech at the Republican Jewish Coalition (RJC) in Las Vegas, was just absolutely massacred by his statements that Republicans have to move on from the past, meaning the 2020 Election Fraud," Trump said in a statement. "Everybody remembers that Chris left New Jersey with a less than 9% approval rating – a record low, and they didn't want to hear this from him!"
Axios later questioned how Christie responded to the former president's attack and he said, "I'm not gonna get into a back-and-forth with Donald Trump. But what I will say is this: When I ran for reelection in 2013, I got 60% of the vote. When he ran for reelection, he lost to Joe Biden."
The former governor also told The New York Times in an interview published Saturday that Trump's behavior towards GOP lawmakers is intended to "instill fear."
"Donald Trump's own conduct is meant to instill fear," Christie said about why some Republicans feel anxiety about crossing the former president and being seen by him as disloyal.
The pair of Republicans' own relationship grew sour when Christie, who had helped Trump prepare for a presidential debate in October 2020, urged the former president to stop touting baseless claims that the election was stolen from him.
Christie also told media that calls to Trump's personal cellphone, bodyguard and secretary on January 6—when Christie was "desperate" to speak with the then-president— went unanswered.
"The president has to come out and tell his supporters to leave the Capitol grounds and to allow the Congress to do their business peacefully. Anything short of that is an abdication of his responsibility," Christie said on ABC News.
Christie himself ran for the Republican nomination for president in 2016, but previously told CNN he would wait until the 2022 midterm elections to determine if he would campaign for 2024.
Newsweek reached out to Trump's office for comment.