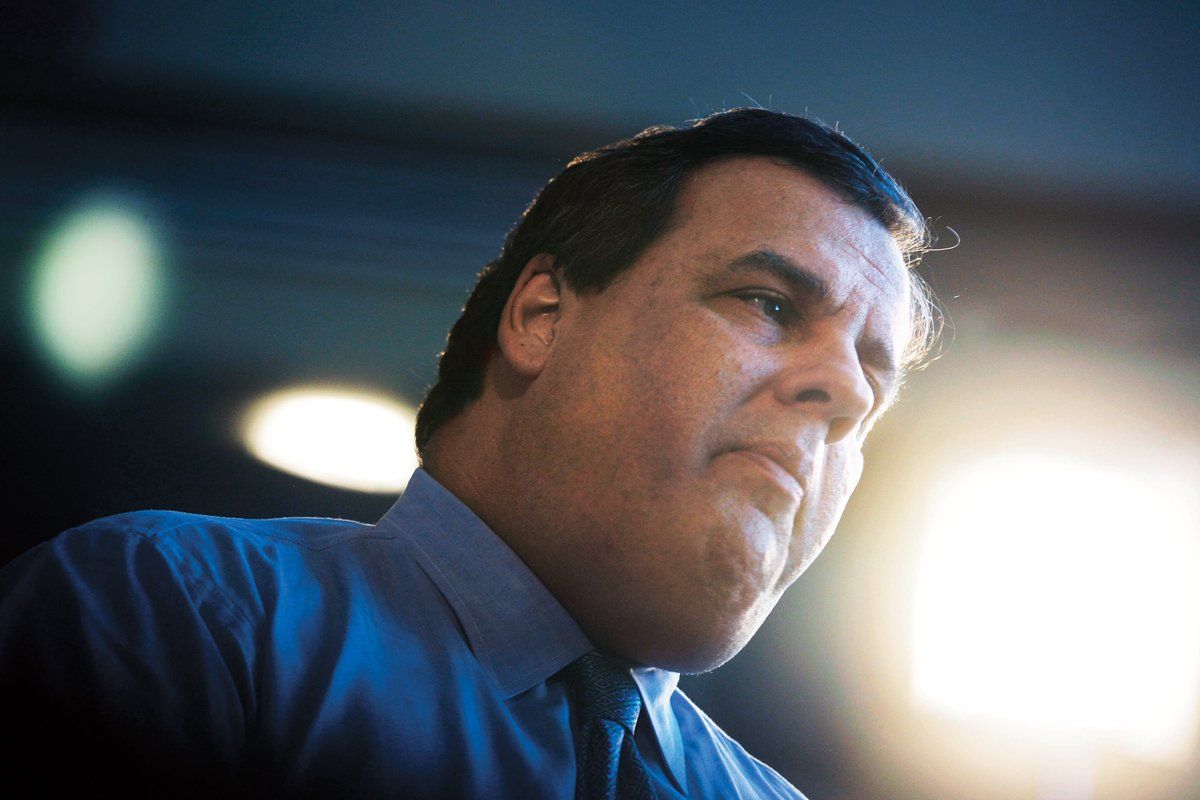 The most consequential vote of the political season may well have been one that occurred last October, around a dinner table in Mendham, N.J. Chris Christie had just returned home from a cross-country trip, highlighted by a speech at the Reagan Library in California, that seemed like a road test for a presidential run. When the family gathered for supper that Monday evening, Christie's oldest son, Andrew, then 17, cut to the chase. "So, Dad," he asked, "what're you gonna do?"
Christie opened the matter to a family discussion, asking each of his four children and his wife, Mary Pat, whether they thought he should run for president. "It was really interesting, because none of them wanted me to run," Christie recalls. His children and wife all said they were ready, if Christie wanted to try for it, but "none of them, around the table, wanted me to run."
Christie himself didn't answer Andrew's question until after he and Mary Pat had put the kids to bed. "I don't want to do it," he finally told her. "It doesn't feel right to me. If I do this, I just feel like I'd be second-guessing myself the entire time I was out there, and I can't do it that way."
The announcement the next day left Mitt Romney as the most viable Republican candidate, and dashed the hopes of Christiephiles everywhere. "People said, 'Do you regret not doing this? You would have dominated this field,'" Christie says, adding that he does not necessarily agree with that assessment. "Here's what I know about political campaigns: no matter what you map out at the beginning, it's always different at the end." In any case, he says, his calculation was not political but personal. Only two years into his term as governor, he didn't feel ready for a run at the White House; it wasn't yet his time.
Christie's most passionate supporters, ranging from former General Electric chief Jack Welch and Home Depot founder Kenneth Langone to everyday strangers Christie met on the street, insistently disagreed. To them, Christie seemed fated for 2012, not only because his Jersey-guy bluntness promised an effective counter to President Obama's distanced cool, but also because Christie had identified, and mastered, the defining public-policy challenge of this era—reining in the cost of government.
Christie's public confrontations with his critics made him a YouTube star (one confrontation with a teacher has drawn more than a million views), but what made him an important conservative figure was his ability to reframe the debate about the size and cost of government. In Christie's construct, the issue isn't about government services and benefits to the public—the pro-government side usually wins the argument on those terms—but about a government workforce that costs more than the taxpayer can afford. Christie's "fairness" question isn't who should pay how much in taxes, but whether it's fair that public-sector workers have greater benefits, salaries, and job security than many private-sector taxpayers, who are footing most of the bill.
Christie's gift—and the reason he is mentioned daily as a potential Romney running mate—is his ability to argue complex issues in such simple and commonsensical terms that listeners don't mind, or even notice, when he's stacking the deck. A classic Christie staple in town-hall meetings up and down New Jersey is his ongoing effort to reform the state's sick-pay policies. Current law allows public workers to accumulate unused sick pay, which they can cash in upon retirement. "They call them 'boat checks,'" Christie says. "Now, the reason they call them boat checks? It is the check they use to buy their boat when they retire—literally." He tells the story of the town of Parsippany, where four police officers retired at one time, and were owed a collective $900,000 in unused sick pay. The municipality didn't have the money, and had to float a bond in order to make the payment. Christie wants to end sick-pay accumulation. "If you're sick, take your sick day," he says. "If you don't take your sick day, know what your reward is? You weren't sick—that was the reward." The crowds whoop in approval at the punchline.
It was by the force of such arguments that Christie was able to overcome the powerful teachers union and force educators to help pay for their health-care costs, and to win broad rollbacks in benefits for the state's huge public workforce. These victories echoed loudly throughout the country and helped set the terms of the national political conversation. Two of the big stories of early summer were Obama's backtrack from the assertion that "the private sector is doing fine," and the election in Wisconsin, where Christie emulator Gov. Scott Walker soundly prevailed in a recall election. Walker's solid victory invited several interpretations, including that of being a bad omen for Obama and a validation of Walker's reforms. But it was also, and perhaps foremost, a triumph of Christieism. Another example came even as Wisconsin was voting, when San Jose and San Diego overwhelmingly approved cuts in public-employee pensions. Three days after the Wisconsin victory, Christie was in Chicago, where his keynote speech at the Conservative Political Action Conference brought standing ovations and stirred wistful murmurs about what might have been.
By the next week Christie was back in Jersey, slogging to town halls in places like Galloway Township, where he heard detailed complaints about such pressing matters as the traffic congestion caused by construction on the White Horse Pike. The presidential race, being contested to an ever more obvious degree on terms that Christie defined, seemed a world away. After the Galloway event, Christie met with Newsweek, sounding like a man who might like to be asked to serve on the Romney ticket, even if he also suspects he won't get the call. He considered the proposition that he may have missed his moment. "I don't know, I guess only the future will tell that," he said, insisting that he had no regrets. "If I missed my moment, I missed my moment. I mean, I wasn't pining to be president of the United States."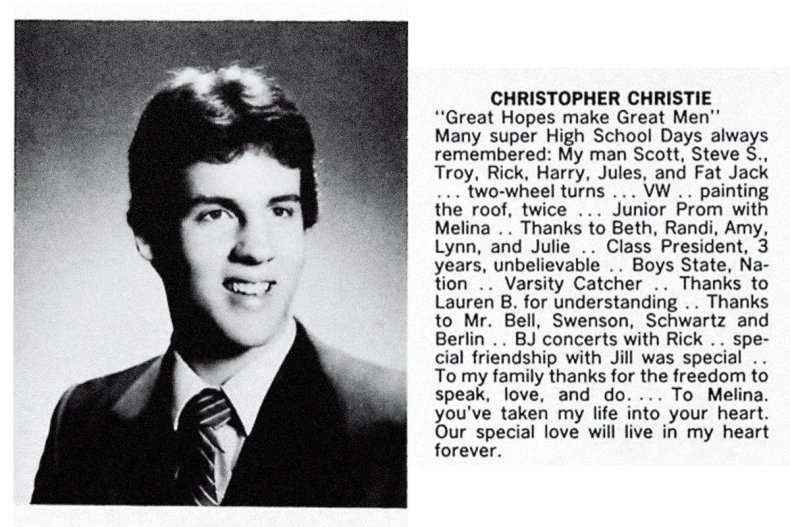 Christie has never wanted for ambition. He has been running for office since he was a schoolboy, and once, when he was 14, he had his mother drop him at the door of a local legislator so he could ask him how to become a politician. "I answer the door and there's this kid," recalls former New Jersey governor Tom Kean, who was, at the time, an assemblyman. "He said, very respectfully, 'Sir, I really want to get into politics.'" Kean, who was making his first run for governor, brought the kid to a political meeting that evening and became Christie's mentor.
Christie says he doesn't know how he'll answer if Romney asks him to join the ticket, though he doesn't dismiss the possibility that he can be convinced. If Christie doesn't run with Romney, and seeks reelection next year—as he has all but said he means to do—he faces another four years of the town-hall grind, and wrestling with the Democratic-controlled legislature in Trenton. Christie is remarkably popular in New Jersey (a poll last week showed him with the highest approval numbers of his tenure), a state where Democrats outnumber Republicans by 700,000 voters. But because of the numbers, his success has depended upon his ability to work with the other party.
Christie was lucky to have as his chief ally the president of the New Jersey Senate, Steve Sweeney, the most powerful Democrat in the state. As it happens, Sweeney, a burly leader of the ironworkers union, had been an advocate of pension reform in the public sector well before Christie became governor. This partly reflects a deepening divide between trade unions and government-workers unions nationally (in Wisconsin, Governor Walker earned the votes of 38 percent of union households). "See, I live in a different labor world; I live in the private-sector labor world," Sweeney says. "And we deal with things differently. We don't have the ability to tell our employers, 'Well, I'll just un-elect you, and I'll get somebody who'll give me what I want.'" Christie and Sweeney became a sort of political sumo team in New Jersey. It is Sweeney who sponsored Christie's sick-pay reform bill, and Christie often cites their relationship as a model of bipartisanship that Washington could learn from.
The two men consider themselves personal friends, but their relationship has had some rough patches. After last year's budget showdown, when Christie made cuts to cherished Democratic programs without warning Sweeney they were coming, the Senate president vented his wrath in the presence of a reporter, calling the governor a "bastard" and a "prick" ("words I never thought I'd read in the Sunday paper," Christie says). The two leaders didn't speak for several weeks, until that hot afternoon last July when Christie had trouble breathing and was rushed to the hospital. Sweeney was one of the first to call Christie with well wishes, and says he was relieved to learn that the governor had only suffered a minor asthma attack.
Christie says now that his health is fine. "I mean, listen, I need to lose weight, there's no news flash there, and I'd be healthier if I did," he says. "But the objective indicators of my health, you know, my blood pressure, my cholesterol, my asthma, is very much under control ... But I also know that I'd be a lot healthier if I lost some weight. It's a constant struggle. I'm trying. I go up, I go down. It's an effort."
(In that struggle, Christie could perhaps use a little cooperation from his friends. One of Christie's buddies is Atlantic City baker Frank Formica, who is famous for his cannoli. After Christie made a political appearance in town recently, Formica sent the governor on his way with a double tray of the Sicilian calorie bombs.)
There are signs that Democratic resistance to the Christie agenda has begun to stiffen. Sweeney has an eye on a U.S. Senate seat, and he silently watched as his Democratic colleagues recently rejected two Christie nominees to the state Supreme Court (including a black gay man, who'd been Christie's answer to Democratic insistence upon diversity). Some of Christie's more vocal critics, including Assemblyman John Wisniewski, who is the state Democratic Party chair, have even begun to publicly question Christie's vaunted "Jersey Comeback." Noting that the state's employment and economic-growth levels lag behind the national average, Wisniewski says that the public will eventually wise up to Christie. "The statistics just don't bear out the 'Comeback,'" he says.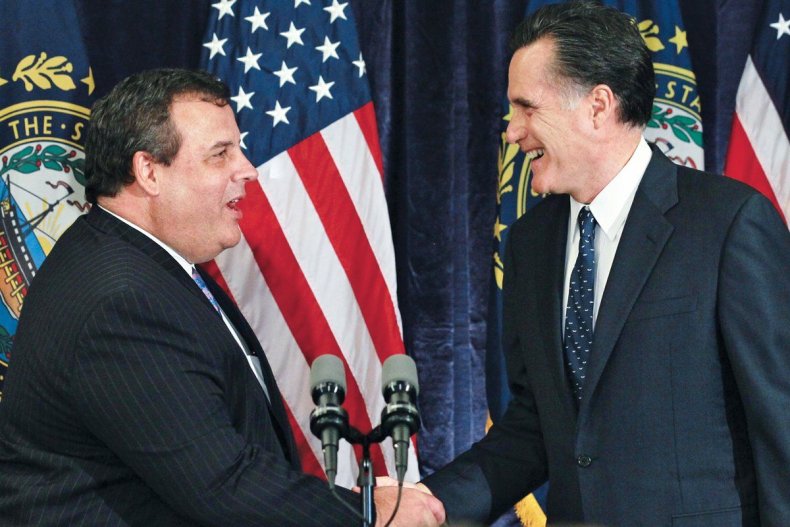 Christie notes that he inherited a state in crisis, and says that his "Jersey Comeback" has only begun and needs more time and more of his policies to really get rolling (late last week, he branded May the best month for new-job creation in New Jersey in the past seven years). In this regard, his circumstance as he contemplates a second term parallels that of President Obama. And, like Obama, Christie must deal with legislators from the other party who seem increasingly willing to stop the executive's program in its tracks. The legislature has not passed Christie's agenda for this year, and has yet to act on a budget as the deadline nears for the end of the fiscal term. Christie is preparing for a government shutdown, but even when the legislature eventually acts (as it invariably does), Christie will almost certainly not get the 10 percent across-the-board income-tax cut he wanted.
If Democrats stop cooperating with him, Christie says, he will resort to his default mode of rallying the public against his political foes. "The people of this state will kick 'em outta the legislature," Christie warns, "and I'll make the case that they oughtta do it."
Christie says that this is the time of year, with budget deadlines looming and the legislature biding its time, when "I hate my job." Mitt Romney, of course, can sweep Christie away from all that with a telephone call.
"I don't know how I'll react if the call comes," Christie says. "I suspect I'll say I'd rather stay here. But it depends on what Mitt Romney says to me. I suspect that, between Mitt Romney and I, it wouldn't just be, 'Do you wanna do it or not?' I suspect that that would be a conversation. And I think a lot would depend upon that conversation."
Romney has cultivated Christie's support from the very start of his campaign; a week after Christie announced he wouldn't run, the two men and their wives met at the Christies' home in Mendham. The politicians could hardly be more different. For Romney, politics is plainly a second vocation; he is steadfastly inward, and seems incapable of revealing anything of himself. Christie is a natural pol, perhaps the most gifted in the Republican Party, whose public banter is like a running personal monologue. He talks about his kids, his weight, his bedroom conversations with Mary Pat, and, often, about the indomitable nature of his beloved late mother, a spirited Sicilian ("In the automobile of life," he tells audiences, "my father was a passenger").
Christie would bring obvious benefits to the ticket, providing Romney some connection to regular folks. Christie would also attract heavy buzz, and excite that portion of the base whose greatest frustration with Romney has been his disinclination, or inability, to formulate a forceful argument for conservative principles (Romney even seems to have trouble marshaling a defense of private equity).
As for his statement last summer that he was "not ready" for the presidency—and therefore, presumably, the vice presidency—Christie says he was misunderstood. "When I said I wasn't ready to be president, what I meant was that I wasn't ready to run for president," he says.
But a Christie pick would also carry obvious risk. As he told the crowd at a recent town-hall meeting, he is capable of being a bit too outward. "Sometimes, when you see the newspaper and you read something I said, you say, 'Oh, I can't believe he said that.'" When he announced his decision about running for president, Christie vowed that any advice he offered to the Republican candidates would be done privately, and not in front of the cameras. A few weeks later, he told a television interviewer that Romney should hurry up and release his tax records—well before Romney was prepared to do so.
Christie is one of many Republicans who believes that Romney needs to be bold in his campaign against Obama, and, although he didn't direct that advice to the process of choosing a running mate, a Christie choice would certainly be bold. But it seems unlikely to happen. Romney has avoided bold moves during his entire campaign, resorting to them only once—when he stepped out of character and ripped Newt Gingrich apart in the Florida debates—and only then because his back was to the wall.
Even Christie's mentor, Tom Kean, is not sure that the New Jersey governor would be the right choice for Romney. "Is that what you want right now if you're Romney?" Kean asks. "I don't know. What Romney is selling is pure competence. A problem solver. And you wonder if that's not more a guy like Portman"—the Republican senator from Ohio and former Bush budget director Rob Portman—"somebody of that ilk. Chris would bring a lot to the ticket, no question about it. But he's used to saying whatever's on his mind, and in a vice president, that isn't always what you want."
Christie himself seems to sense that he and Romney might not be an easy fit. "I think there are a bunch of people he could ask who he might think are better qualified, or are better partners for him," Christie says. "He's a CEO type, and I think he's gonna want to have someone he feels very comfortable with."
Even if Romney does ask, Christie says he might well say no, "and there'll be people who will tell me that's a big mistake."
But Christie says that he has been told before that he missed his moment. In 2005, when he was the crusading U.S. attorney in New Jersey, many backers urged him to run against Jon Corzine for governor. Christie asked his father for advice. The elder Christie posed one question: Do you like the job you have now?
"I went to bed that night, and I said to Mary Pat, you know, he's right," Christie says. "I kinda love this job. Why would I leave?"
Which suggests an opening for Romney. If he wants Christie on his ticket, right now—when he kind of hates his job—might be the moment to ask him. "Yeah," Christie said, laughing. "He should call tonight."