Chris Christie, Posturing For 2024, Takes on Stacey Abrams, Declares Biden 'Dead'
Former New Jersey Governor Chris Christie took a swipe at President Joe Biden on Sunday, all while signaling he could make a presidential run in the 2024 election season. Christie attacked Georgia's Stacey Abrams in the process.
Christie appeared on the Sunday morning talk circuit, and he called Biden "dead and buried" during one of his responses about Biden's spending bills that got delayed last week.
"It's the death of 2020 Joe Biden. When he went to the Hill, 2020 Joe Biden is now officially dead and buried," Christie said on ABC's This Week.
Christie continued railing into Biden.
"The guy who ran against the progressives, ran against Bernie Sanders and Elizabeth Warren, ran to be a uniter in this country, ran saying he was going to force compromise. And he went up to Capitol Hill, and he capitulated to the progressives, the liberals in his party.
"And why should we be surprised? He couldn't stand up to the Taliban. How could we expect him to stand up to AOC?" Christie said in reference to Democratic progressive Rep. Alexandria Ocasio-Cortez (D-N.Y.).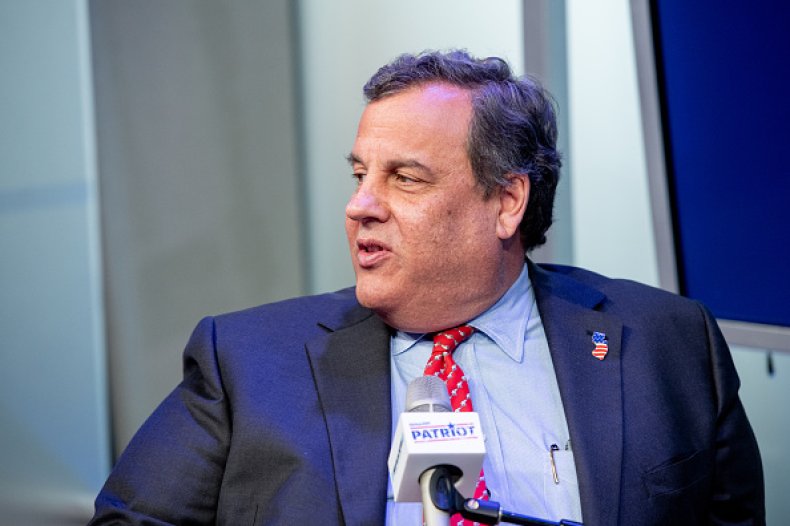 Democrats in Washington are regrouping after a planned vote on the $1.2 trillion infrastructure bill was delayed. The delay is two-pronged as progressives want a $3.5 trillion addendum to infrastructure, deeming its reconciliation bill as "human infrastructure."
Progressive Democrats have indicated all along they would vote against a $1.2 trillion bill for infrastructure that didn't also include an additional $3.5 trillion reconciliation bill that envelops far-left ideals like: free community college, lower child care costs, extended child tax credits, Medicare expansion, climate change and other items.
Christie, a former ally of Donald Trump and once presidential candidate, has locked horns recently with former Georgia gubernatorial candidate Stacey Abrams, signaling a potential 2024 standoff in the presidential race.
Christie tweeted Sunday that Abrams isn't open to "free markets."
"Stacy Abrams on free markets: "The problem with the free market is the free market needs to make a profit, and there is no profit in doing the right thing"Does that sound like someone who would be a better Governor for hard working Georgians than @BrianKempGA? I don't think so!"
Abrams lost the governor's race to Brian Kemp during the Peach State's last election, but the spotlight on Abrams from that race thrust her into the national conversation, politically. Once considered a viable candidate in the 2020 election against Trump, her name still resurfaces in election chatter—even from Trump himself, who's still bitter over losing Georgia during the 2020 election and follow-up audit.
"Of course, having her [Abrams] I think might be better than having your existing governor, if you want to know the truth," Trump said at a rally last week. "Might very well be better. Stacey, would you like to take his place? It's OK with me."
There's a long time between now and the 2024 election season, but not too early for potential candidates and verbal jousting between parties.