Former New Jersey Gov. Chris Christie (R) said that President Donald Trump's team should be concerned about the indictment against Michael Cohen because the language used in it suggests that federal prosecutors have further corroborating evidence.
Prosecutors in New York on Friday indicated that Trump breached campaign finance laws by instructing Cohen, his former-attorney, to illegally pay off two women who claimed they had affairs with him, threatening his 2016 campaign.
On Sunday, Christie told ABC's This Week hosted by George Stephanopoulos, that the language prosecutors used in the sentencing memo sounded "very definitive" which would mean they likely have more "than just one witness."
"The language in the sentencing memo is different from what we've heard before," Christie explained. "The only thing that would concern me if I was the president's team this morning about this sentencing memo is the language."
"The language sounds very definite. And what I'd be concerned about is, what corroboration do they have?" he continued. "Because everyone knows that Michael Cohen is not going to be the most effective or trustworthy witness on the stand, given some of his past statements."
"When prosecutors sound that definitive they've got more usually than just one witness."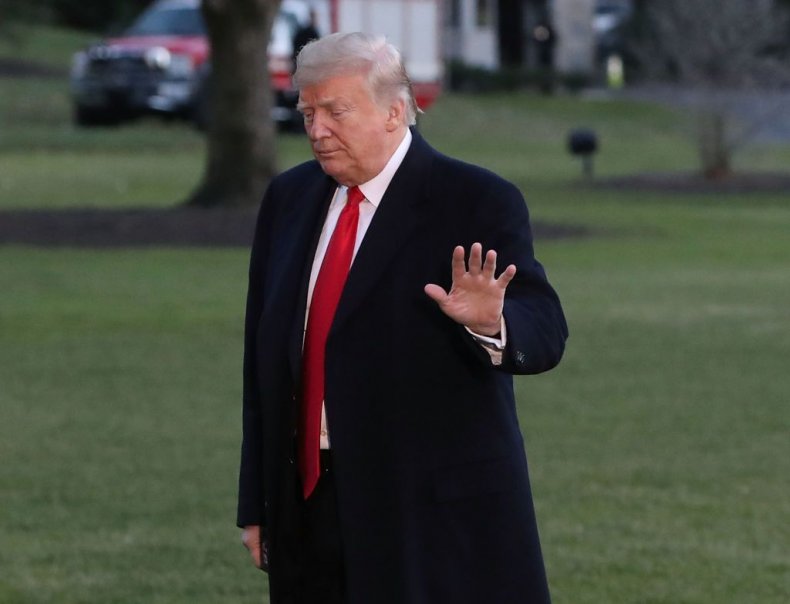 Christie then goes on to warn prosecutors that "they'd better have more than one witness" as Cohen's statements alone probably won't be enough.
"Now the flip-side for the prosecutors is, they'd better have more than one witness on this because if you're shooting at the president of the United States and the only bullet in your gun is Michael Cohen, well I think that's a problem," Christie said. "So I think it's going to be very interesting to see how this thing plays out."
Christie, a former-federal prosecutor, declared that Trump's implication in the Cohen matter is "much more perilous for the White House" than special counsel Robert Mueller's Russia probe.
"There's no Russia collusion, there's been no proof of Russia collusion, and I don't think there's gonna be," Christie said. "This is the stuff that should be much more concerning to the White House legal team and that language is very very strong and very definitive so the prosecutors better have corroboration."
White House Press Secretary Sarah Huckabee Sanders downplayed the memorandum and attacked Cohen's credibility after it was released. "The government's filings in Mr. Cohen's case tell us nothing of value that wasn't already known," she said in a statement. "Mr. Cohen has repeatedly lied and as the prosecution has pointed out to the court, Mr. Cohen is no hero."