Chris Christie Says 'It's Time to Move On' if No Proof of Trump's Voter Fraud Claims
Former New Jersey Governor Chris Christie said it's time to move on and accept the results of the 2020 presidential election if voter fraud claims cannot be proven.
Christie said during an appearance on ABC News' This Week hat he has been friends with President Donald Trump for 20 years, but if his claims of voter fraud can't be proven, it's time to move forward.
"Friendship doesn't mean that you're blind," said Christie. "Friendship means that you will listen to somebody to give them their opportunity, and if they don't come forward with the proof, then it's time to move on."
Christie continued: "If your basis for not conceding is that there was voter fraud, then show us," said Christie. "Show us, because if you can't show us, we can't do this. We can't back you blindly without evidence."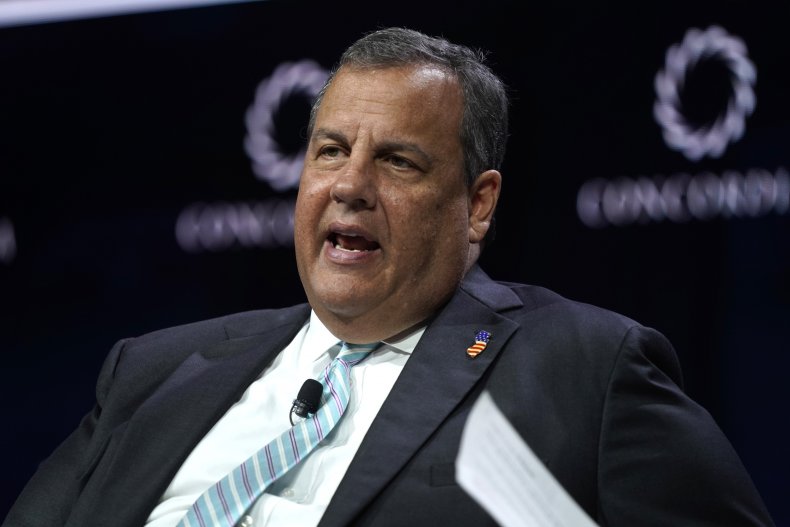 Although vote totals are not yet official and Trump has not conceded, the Associated Press called the election for Joe Biden on Saturday as he narrowly won Pennsylvania. With the state's 20 electoral votes, Biden surpassed the 270 needed to secure the White House.
Trump indicated on Saturday that he will not concede the election to Biden and has threatened "unspecified legal challenges," according to the AP.
Texas Senator Ted Cruz and South Carolina Senator Lindsey Graham, both Republicans, also said on Sunday that it's too early for President Donald Trump to concede the election.
Trump and his campaign have made repeated unsubstantiated claims of voter fraud in several of the states he lost.
The Republican National Committee announced on Friday that it has deployed "legal challenge teams" in Arizona, Georgia, Michigan and Pennsylvania, according to the New York Times.
Both the Trump campaign and the Republican Party also filed lawsuits in an attempt to stop the counting of ballots. However, the suits didn't gain traction in courts, with many of the claims appearing to lack substantial evidence of the wrongdoing.
A Federal Election Commission (FEC) official told CNN on Saturday that there is "no evidence" of voter fraud in the country.
"Very few substantiated complaints, let me put it that way," said Ellen Weintraub, a Democrat and FEC commissioner. "There is no evidence of any kind of voter fraud. There is no evidence of illegal votes being cast."