Chris Christie Says He's 'Not Really' Aware of What Tucker Carlson Does
Chris Christie said he's "not really" aware of what Tucker Carlson does as MSNBC's Nicolle Wallace grilled him on why his book about truth deniers and conspiracy theories didn't take on Fox News.
Christie, the former governor of New Jersey and former ally of Donald Trump, appeared on MSNBC's Deadline: White House to promote his new book, Republican Rescue: Saving the Party From Truth Deniers, Conspiracy Theorists, and the Dangerous Policies of Joe Biden, on Tuesday.
"The book is about conspiracies and lies, and you really don't take on Fox News. Why not?" Wallace asked Christie. "Have you seen the Tucker Carlson program?"
"I don't watch it," Christie said.
"Are you aware of what he does?" Wallace asked.
"Not really," Christie replied. "I don't pay a lot of attention to it."
Wallace pressed further, asking Christie: "It's a book with truth deniers, conspiracy theorists on the cover, and you've attacked CNN and The New York Times and MSNBC and not Fox?"
Christie argued that he didn't attack the outlets as truth deniers, but as biased.
"I don't think it's an intellectually honest case to make against conspiracy theories without taking on Fox News," Wallace later told him.
"Listen, then you can write that in your book," Christie replied.
"Well, I'm not trying to rescue the Republican Party," she said.
Wallace didn't let up on the topic, later asking Christie: "I guess my question is, you want to run for president, what's your relationship with Fox News going to be?"
Christie, who unsuccessfully ran for president in 2016, replied: "Well first of all, I didn't say I wanted to run for president. You said that. So let's be clear about that."
She noted that "a lot of people have said that in the last few days" and Christie hadn't corrected them.
Returning to Fox News, she asked: "Do you think that Fox News in primetime is good for the country or bad?"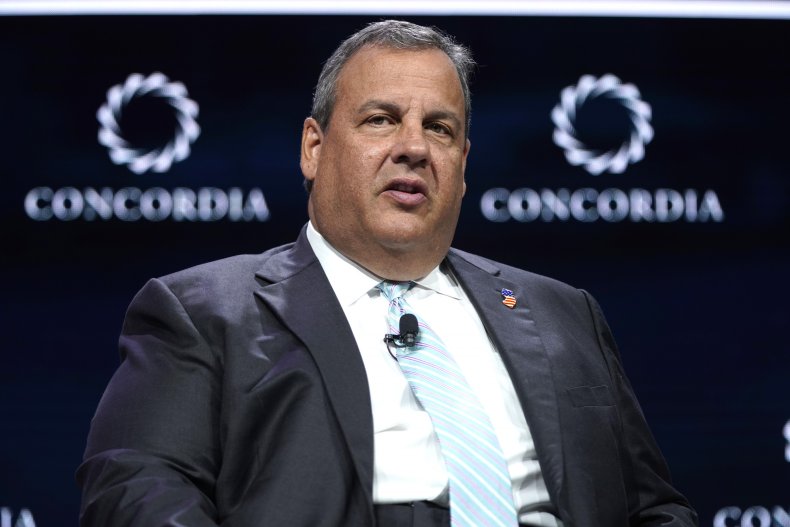 Once again, Christie demurred. "Listen there are shows that I like in Fox News and shows that I don't like," he said.
"You're afraid to question the purveyors of conspiracy theories and lies?" Wallace asked.
"But that's your opinion," Christie replied. "You're welcome to your opinion like everybody else in this country is welcome to your opinion. I don't consider people like Sean Hannity, or Laura Ingraham, purveyors."
He added: "I don't watch the show so I don't know what Tucker does from night to night."
Wallace then concluded: "So you may or may not support Donald Trump in 2024. You may or may not run for president. And a book about liars and conspiracy theorists doesn't have anything to say about Fox News."
Carlson, whose show has been one of the most watched on cable news for years, has attracted criticism for spreading misinformation and prompting conspiracy theories on topics including COVID-19 vaccines and election fraud.
In a September interview, he said: "I try never to lie on TV. I just don't—I don't like lying... I certainly do it, you know, out of weakness or whatever."
In 2020, a defamation suit against Carlson was dismissed after Fox News argued that "reasonable" viewers watch his show "with an appropriate amount of skepticism."