Chris Christie Says Trump's Legal Team Has Become a 'National Embarrassment'
Former New Jersey Governor Chris Christie, a Republican, who helped President Donald Trump prepare ahead of a debate with President-elect Joe Biden in September, described the president's legal team as a "national embarrassment" as they continue to push baseless claims of widespread voter fraud.
Biden and Vice President-elect Kamala Harris were declared the winners of the election on November 7, after Fox News and the Associated Press called Pennsylvania and Nevada for the Democratic ticket. Trump has refused to concede, claiming Biden won through widespread voter fraud, without providing any evidence. His lawyers have pushed the same claims publicly, but have not done so in numerous failed court proceedings in multiple battleground states.
"And what's happened here is, quite frankly, the content of the president's legal team has been a national embarrassment. [Trump attorney] Sidney Powell accusing Governor Brian Kemp [a Georgia Republican] of a crime on television, yet being unwilling to go on TV and defend and lay out the evidence that she supposedly has," Christie told ABC News' This Week on Sunday morning.
The prominent Republican described Powell's conduct as "outrageous." He pointed out that she and other lawyers for Trump won't make the same claims in court when they are under oath. "Notice they won't do it inside the courtroom," Christie said.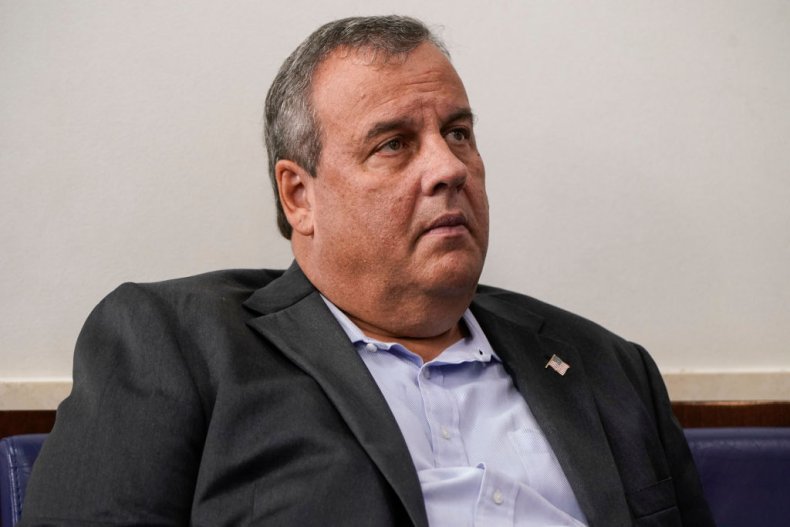 Christie's remarks came after Trump's efforts to overturn election results in several states have failed. In a blistering ruling Saturday, a federal judge pointed out that Trump's lawyers had not brought forward any evidence to back their allegations of fraud as they argued to prevent the certification of Pennsylvania's election results.
"One might expect that when seeking such a startling outcome, a plaintiff would come formidably armed with compelling legal arguments and factual proof of rampant corruption," U.S. District Court Judge Matthew Brann wrote in his ruling. "That has not happened," he noted.
A growing number of Republicans have come out against the president's unfounded claims, as many others have urged Trump to cooperate with Biden's transition team, even if he continues to contest the results.
"We're beginning to look like a banana republic," Maryland's Governor Larry Hogan, a Republican, told CNN on Sunday. "Frankly I'm embarrassed more people aren't speaking up," Hogan said.
In a Thursday statement posted to Twitter, GOP Senator Mitt Romney of Utah strongly criticized the efforts by the Trump campaign.
"Having failed to make even a plausible case of widespread fraud or conspiracy before any court of law, the President has now resorted to overt pressure on state and local officials to subvert the will of the people and overturn the election," Romney said. "It is difficult to imagine a worse, more undemocratic action by a sitting American President."
Kate Bedingfield, a top communications adviser for Biden, dismissed Trump's allegations in a Sunday interview with Fox News Sunday.
The president-elect "does not have any concern," Bedingfield said. "I think what we've seen over the course of the last few weeks are these lawsuits ... have been laughed out of court after court after court throughout the country. They are getting no traction."
Newsweek reached out to the Trump campaign for comment, but it did not receive a response.