Chris Christie Shouts at Voter. Again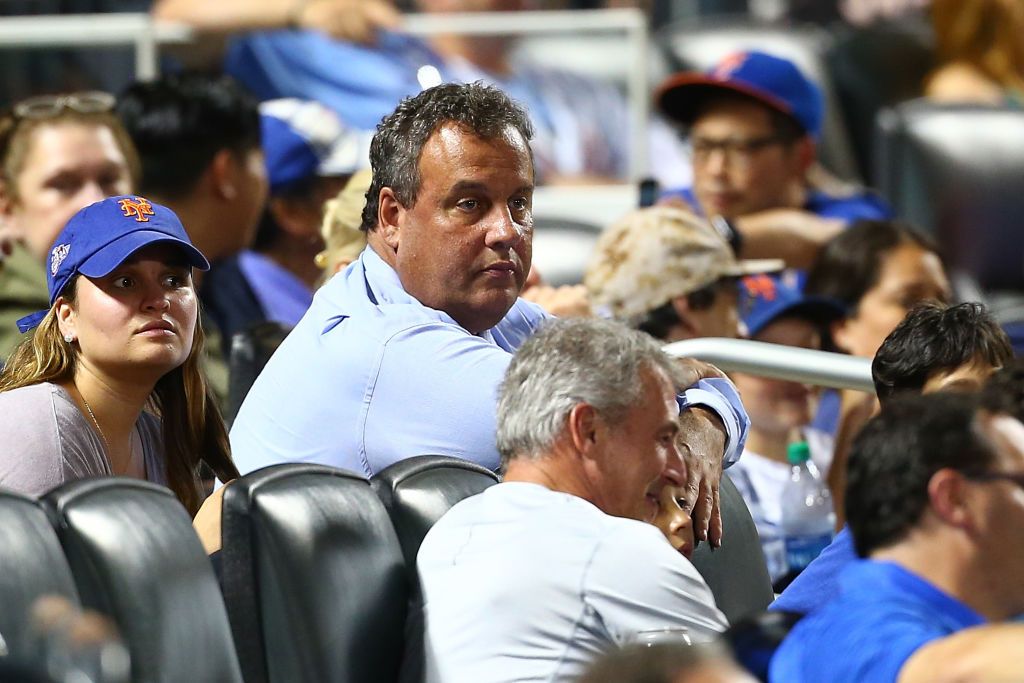 New Jersey Governor Chris Christie has again found himself in a confrontation with a member of the public, telling a voter she should run for office instead of complaining about politicians.
Christie's latest face-off with a voter came on Tuesday as he was asked why he didn't merge two towns in New Jersey. Telling the voter he didn't have the power to do so, he suggested she get involved in politics if she wanted to see change.
"You're so frustrated and you know what the easiest thing in the world, the easiest thing in the world is to stand where you stand and stand on the sidelines and critique," he told the woman, in video filmed by a New York Times reporter.
As the woman suggested she didn't enjoy the financial backing that helped get Christie elected, the governor lashed out.
"No I know, because that's too hard. It's easier to sit here, it's easier to sit here and complain," he retorted.
It's not the first time the former presidential hopeful has found himself in heated discussions with members of the public. In July, he yelled at a baseball fan who heckled him at a Cubs game.
After the fan reportedly shouted Christie's name, adding the words "you suck," the New Jersey governor leaned over the man and yelled at him.
The fan, Brad Joseph, explained to news outlet WISN12 he had referred to Christie as a "hypocrite," at which point the politician told him, "Why don't you have another beer," and then yelled at him and called him "a tough guy."
The encounter was caught on film in what became an embarrassing bit of p.r. for the governor, who earlier the same month was booed and heckled at a New York Mets game after he passed a foul ball to a child sitting nearby.