Trump's First 100 Days: Chris Christie Gives Him a 'B' Grade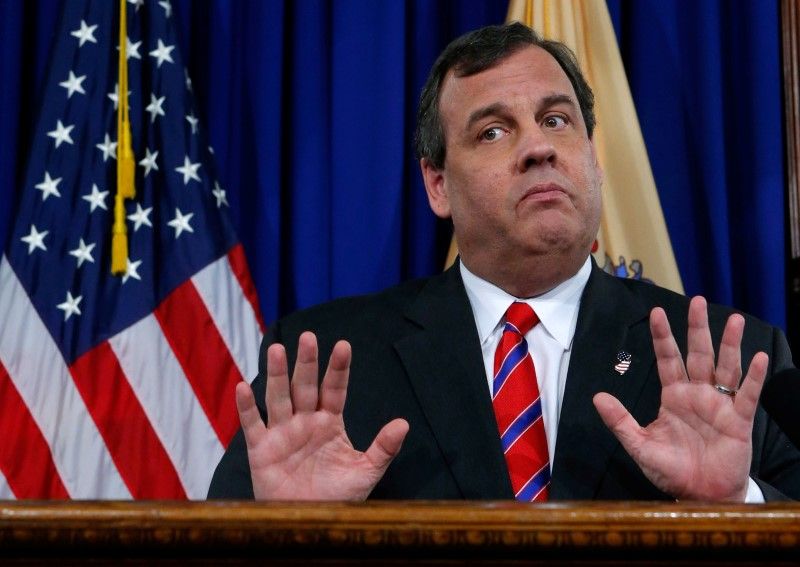 President Donald Trump's performance during his first 100 days in office is worthy of a "B" New Jersey Governor Chris Christie said Monday, during an interview on CNN's "The Lead with Jake Tapper."
Christie, a Trump supporter, said he couldn't give full marks to the president because "some of the implementation and some of the ways that his staff has served him has not been extraordinarily good."
The New Jersey governor pointed to the Trump administration's less than "exemplary" handling of the healthcare law in March as a major failure. "You rely on your staff to be able to tee the ball up to make sure that when you swing that you hit the ball and you hit the ball far," Christie said. The Trump administration wasn't able to rally enough votes among Republicans in the House for the bill and ultimately dropped it.
"They've got to get their act together in that regard and serve the President better," Christie said of Trump's White House staff and advisors. "The reason I'd give him a B is first and foremost because of [Supreme Court Justice] Neil Gorsuch," Christie said.
During the same program, Senator Elizabeth Warren rated his first 100 days with an "F" and said his administration was "a gut punch to America's working people."
Read more: Senator Elizabeth Warren: Trump won partly due to 'ugly stew of racism'
Trump "ran for office promising he was going to be there for working people," said Warren, a Democratic Senator from Massachusetts. On the 2016 campaign trail Trump said helping working people "was going to be his number one, number two, number ten goal," she added. "So what has he done? First he assembles a team of billionaires and bankers and hands the keys over to them. And says to Goldman Sachs: you figure out how to deregulate the economy. What could possibly go wrong!?"
The failure in Trump's administration so far, Warren said, is that his policies—including signing executive orders that make it easier for employers to treat their workers unfairly and for investment advisers to cheat retiree —are making life "harder and harder on working families."
Since Democrats don't have a majority in the House or the Senate, Warren said, the party needs to "use other tools" like grassroots organizations "to fight back." The effectiveness of this tactic became clear, she said, during the debate over Trump's healthcare law to repeal and replace the Affordable Care Act. The Republican replacement bill would strip healthcare coverage from 24 million Americans over the coming years and give a tax break to the wealthiest Americans.
During the debate about the law in March, thousands of people turned up at Republican town halls to say they opposed it. "I don't know anybody who thinks the real problem in healthcare today is that millionaires and billionaires don't have enough tax cuts," Warren said.
This isn't the first time Trump has received low marks on an imaginary report card. During an interview on February 28 with the hosts of Fox & Friends Trump gave his early job performance an "A," but thought that a "C or a C+" was appropriate for his communication with Americans.
"In terms of achievement I think I'd give myself an A, because I think I've done great things. But I don't think I, and my people, I don't think we've explained it well enough to the American public," Trump said.