Chris Christie: Trump 'Really Thinks' It's Normal to Accept Dirt From Foreign Governments on Political Opponents
Former Republican Governor of New Jersey Chris Christie said Sunday he believes President Donald Trump "really thinks" it is normal for politicians to accept negative information on political opponents from foreign governments or officials, pointing out that the president comes from a business background.
"I think it's what he really thinks," Christie, who served briefly as the leader of Trump's presidential transition team, said Sunday morning during a panel discussion on ABC News' This Week. "I mean, one of the things you have to understand about Donald Trump is that most of the time, when he's emotional like he was in that interview, and you could see a number of times he was emotional, he's saying absolutely what he really thinks."
"He does think that people take this dirt from foreign governments all the time," the former governor added. "This is a guy who's never been involved in politics before. He's been involved in business. The things that happen in business that might be acceptable, when you're a public official taking an oath of office are not acceptable. That's not to explain away his statement, it's to help people out there understand why would he [say that]."
Christie then asserted that Trump's controversial remarks from last week were wrong.
"Let's be clear. You can't take that information from a foreign agent. It's against the law," he said.
The president drew significant controversy last week after he told ABC News' George Stephanopoulos in an interview that "it's not [foreign election] interference" to accept "information" on a political opponent from a foreign agent. "I think I'd take it," Trump said. He also claimed that such a decision would be normal in Washington.
"When you go and talk, honestly, to congressmen, they all do it, they always have, and that's the way it is. It's called oppo research," he insisted. The president also said that FBI director Christopher Wray, whom he appointed, "is wrong" to say politicians should come to the bureau directly if they are ever presented with an offer from a foreign power.
Democratic lawmakers, and some Republicans, were quick to criticize and disagree with the president.
"No member of Congress with any integrity and who wants to uphold our oath of office would ever take that information," Representative Katherine Clark, a Democrat from Massachusetts' 5th district, told CNN.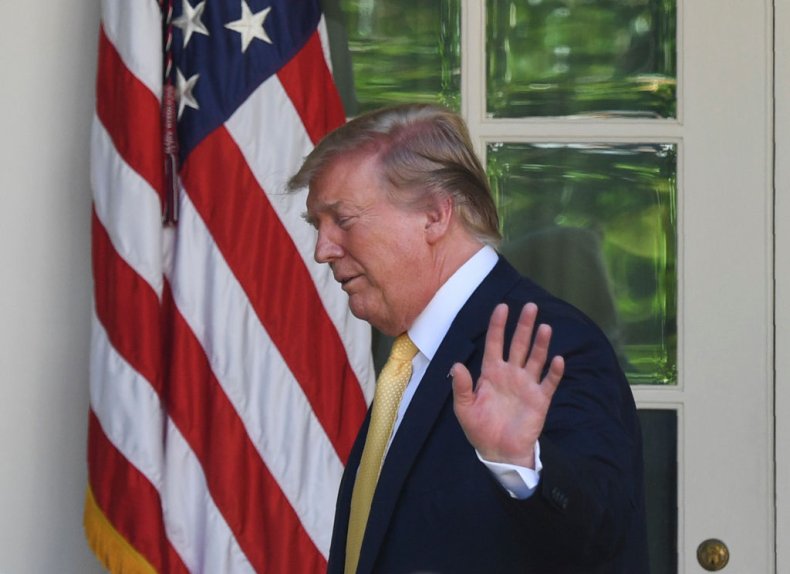 Others, such as Democratic Senator Elizabeth Warren of Massachusetts, called on Congress to begin impeachment proceedings following the president's remarks.
"A foreign government attacked our 2016 elections to support Trump, Trump welcomed that help, and Trump obstructed the investigation. Now, he said he'd do it all over again. It's time to impeach Donald Trump," the 2020 presidential hopeful tweeted.
Republican Senator Mitt Romney said that accepting information on political opponents from foreign powers would be "simply unthinkable" and would "strike at the very heart of our democracy." He said he'd never been approached with such dirt, but "would've contacted the FBI immediately."
Although many Republicans avoided calling out the president's remarks, GOP Representative Adam Kinzinger admitted on CNN on Saturday evening that "privately" they "agree" the comments were wrong.
Trump has attempted to walk back the controversial comments, telling Fox & Friends on Friday that he would "look at it" if presented negative information on a political rival from a foreign government and then inform the FBI.
"Of course, you have to look at it, because if you don't look at it, you won't know it's bad, but, of course, you give it to the FBI or report it to attorney general or somebody like that," he said.