Chris Christie Urges Wearing Masks After Spending 7 Days in Hospital With COVID
Former New Jersey Governor Chris Christie urged people to wear masks during an appearance on Good Morning America Friday, his first interview since being hospitalized for seven days with COVID-19.
"We need to be telling people that there is no downside to you wearing masks, and in fact, there can be a great deal of upside," Christie told GMA co-host George Stephanopoulos.
"We don't know everything there is to know about this disease but what we do know is that masks can certainly help," he added. "We should be very affirmative. Leaders all across politics, sports, the media, should be saying to people, put your masks on, be safe until we get a vaccine that can help to protect us completely from this virus."
Christie's appearance comes just one day after he released a statement revealing that he spent seven days in the intensive care unit at Morristown Medical Center in New Jersey. He mentioned that he has now recovered, but did urge people to take the virus "very seriously" and warned that the "ramifications are wildly random and potentially deadly."
The former governor also noted the Rose Garden ceremony to announce Judge Amy Coney Barrett's nomination to the Supreme Court on September 26, which was said to be a "superspreader" event and linked to over a dozen cases at the White House. He said he believed that he was entering a "safe zone" due to ongoing testing at the government building.
"I was wrong," he wrote. "I was wrong to not wear a mask at the Amy Coney Barrett announcement and I was wrong not to wear a mask at my multiple debate prep sessions with the President and the rest of the team."
He added: "I hope that my experience shows my fellow citizens that you should follow CDC guidelines in public no matter where you are and wear a mask to protect yourself and others."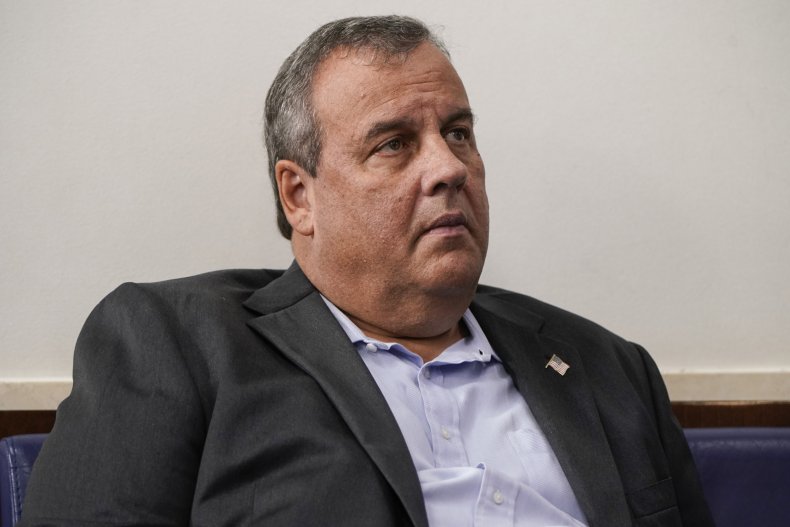 Christie doubled down on his regrets on GMA. He mentioned that he had been very careful to wear masks and social distance since the start of the pandemic due to his asthma—but assumed that the White House event and debate prep were "safe."
"It was a mistake," he said. "I was led to believe that all of the people I was interacting with at the White House had been tested and it gave you a false sense of security."
Christie checked himself into the New Jersey medical center on October 3 at the insistence of his doctors upon being tested positive for coronavirus just one day after President Donald Trump announced his diagnosis. Christie is considered high risk for negative effects associated with the virus due to his asthma and weight.
After he was released from the hospital on October 10, Christie said that he has gained a lot of his energy back in the last two to three days, but mentioned that the virus "hits you like a freight train."
"I felt fine and all of a sudden, I got a fever, chills and body ached," he said. "I was just wracked with pain and exhaustion, and it all happened very, very quickly. Within 24 hours, I went from feeling absolutely fine to being in the Intensive Care Unit."
He said he was treated with the antiviral drug remdesivir and Eli Lilly's monoclonal antibody combination cocktail.
Chris Christie Urges Wearing Masks After Spending 7 Days in Hospital With COVID | News