Former New Jersey Governor Chris Christie is refusing to buy into the notion that former President Donald Trump is the only figure with a grip over the Republican voter base, saying that direct attacks from Trump aren't "death sentences" for his GOP colleagues.
"Yes, the president sent out a negative statement about me last week after my Republican Jewish coalition speech, and look at me. I"m still standing alive and on your program," Christie told CNN's Jim Sciutto. "This is not a death sentence for anybody. It's a disagreement."
Christie added that he believed Republican politicians do not need to agree on everything and suggested to his GOP colleagues that they didn't need to align with Trump to win over voters.
"That's the way we have to judge politics in this country. We have to stop making it be—whether it's any political candidate or figure making it this way, or the media making it this way—that you have to be all in or all out," Christie said on Tuesday. "I could tell you, Jim, the only political candidate in my life I have agreed with 100 percent of the time is me."
The remarks echo an earlier comment Christie made in an interview with the New York Times published Sunday, in which he explained why he thinks lawmakers are afraid to cross Trump. "Donald Trump's own conduct is meant to instill fear," he said.
Christie has done several interviews in recent days to promote his new book, Republican Rescue: Saving the Party From Truth Deniers, Conspiracy Theorists, and the Dangerous Policies of Joe Biden, in which he doubled down on his belief that the GOP needs to move away from the Trump era.
Christie was an ardent supporter of Trump until the former president refused to accept his election loss last year.
In his new book, Christie reiterated that Trump lost the election despite baseless claims from a number of prominent Republicans, including Trump himself, that the election was subject to widespread voter fraud.
Since Trump has left office, the former president has fired off numerous attacks at Republicans who refuse to back him and his claims—most notably, Representative Liz Cheney—and Trump's aggressive statements have put GOP leadership in a tight spot as they decide how to navigate the party moving forward.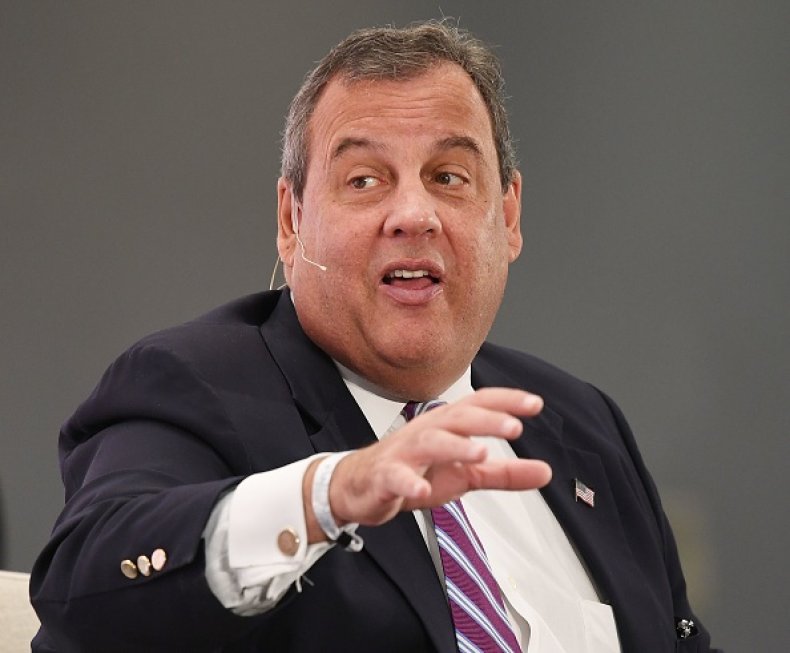 Earlier this month, Christie became Trump's latest target after he urged the Republican Party to move on from Trump's election fraud claims in his speech at a GOP convention.
"Chris Christie, who just made a speech at the Republican Jewish Coalition (RJC) in Las Vegas, was just absolutely massacred by his statements that Republicans have to move on from the past, meaning the 2020 Election Fraud," Trump wrote in a statement. "Everybody remembers that Chris left New Jersey with a less than 9 percent approval rating – a record low, and they didn't want to hear this from him!"
While Christie has been outspoken about Trump, he stayed quiet on whether he would vote for the former president if he ran again in 2024. Christie also didn't rule out his own presidential run.
"I may choose to run in 2024. Who knows what's going to happen?" Christie said when asked if he'd support Trump in a race.
"We do have fundamentally different views and if we were ever going to run against each other again, we would debate out those fundamentally different views and what would happen after that? Who knows?" Christie said.