Michael Flynn Warning Led Trump to Fire Chris Christie From Transition Team, New Jersey Governor Says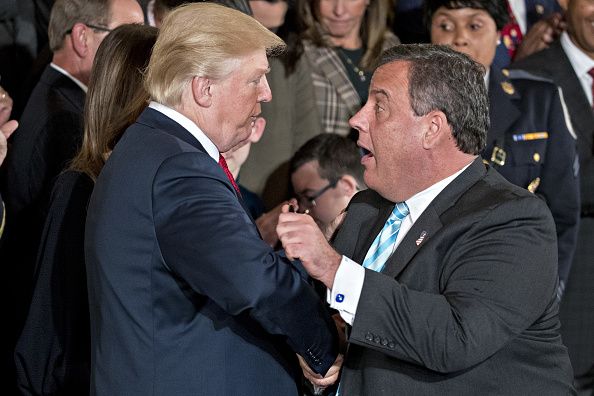 The "Chris Christie Revisionist Tour" continued this week as the much-reviled New Jersey governor said Wednesday that his opposition to hiring Mike Flynn was one reason he was fired from leading President Donald Trump's transition team.
"I thought it was a significant reason," Christie said during an unrelated press conference in his office in Trenton, New Jersey, on Wednesday.
Christie blamed Flynn for ruining the transition and said he had concerns about him, but declined to give details at the recent press conference, Politico reported.
"Suffice to say, I had serious misgivings, which I think have been confirmed by the fact that he pled guilty to a felony in federal court," Christie said.
The governor was one of the first top Republicans to endorse Trump for president. After being passed over as a vice presidential pick, Christie was tapped to head up the Trump transition months before the election. He was fired just after Trump won and, um, actually started the transition that Christie had been leading.
The governor did not say who pushed Flynn's job with the administration or who forced him out.
Flynn, a retired three-star Army general, pleaded guilty to lying to federal agents on December 1. Special counsel Robert Mueller is currently investigating Russian meddling in the 2016 election and possible coordination with the Trump campaign.
Christie says this is just one example of the mistakes made by the Trump administration after ousting him.
"I think what folks who were involved in that transition have now painfully learned at the expense of the country is that experience matters," Christie said. "The president's campaign was built on being an outsider who was going to come into Washington and change things. That's great. That's fine. I'm OK with that. But you cannot run a transition as an outsider. You have to be able to understand what needs to be done."
Steve Bannon attacked Christie and the rest of the GOP establishment during a 60 Minutes interview in September after he was fired as Trump's chief strategist a month prior. Bannon said Christie was denied a spot in the cabinet because he did not offer strong support for Trump after the release of the infamous Access Hollywood tape.
In October, Christie said during an interview on CNN's State of the Union that anyone under investigation by Mueller in the Russia probe should be concerned after a federal grand jury approved the first charges from Mueller's investigation.
Christie is the least popular governor in U.S. history according to a poll released in April. Seventy-one percent of voters disapprove of the New Jersey leader, a rating significantly affected by Christie's connection to the "Bridgegate" scandal and for endorsing Trump for president.