Chris Collins Net Worth: The Wealth of Trump-supporting New York Congressman Accused of Insider Trading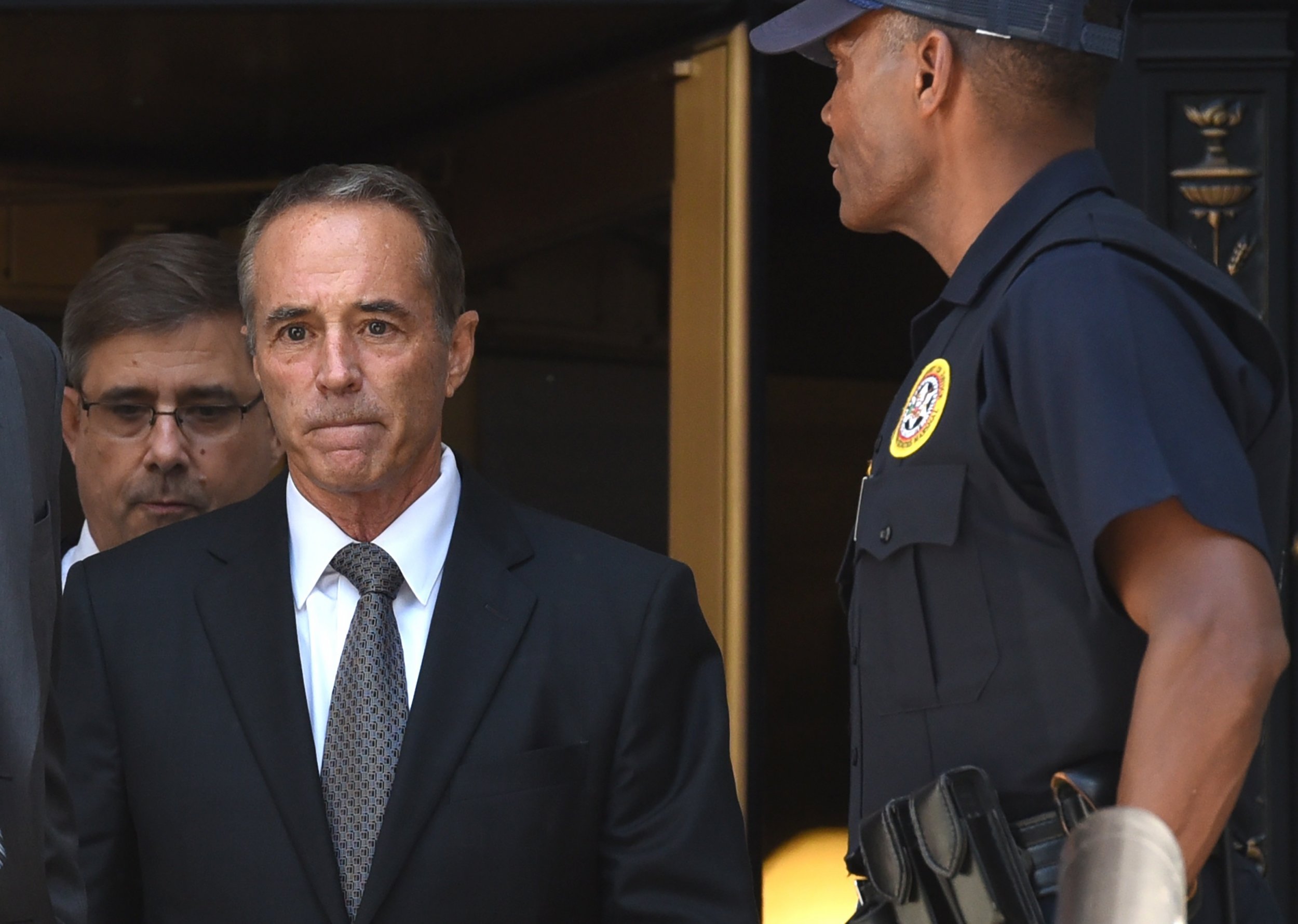 Rep. Chris Collins had an estimated net worth of almost $66.5 million in 2015, according to the Center for Responsive Politics. Around half of that came from investments in the pharmaceuticals and health products industries.
A large chunk of that—$15 million—was stocks held in Innate, an Australian biotechnology company of which he is a major shareholder and sits on the board. He also held investments of around the same amount in Volland Electric Corporation and ZeptoMetrix Corporation.
Collins, a Republican Congressman from New York since 2012 and an early supporter of President Donald Trump, was arrested Wednesday by the F.B.I on charges of securities fraud related to Innate.
The Innate share price crashed by 92 percent in June 2017 after it reported the failure of a drug to treat secondary progressive multiple sclerosis, clipping Collins' wealth by millions of dollars. Innate shares are now worth a little over 2 cents each.
Using 2015's net worth as a rough guide, Collins' net worth could now be closer to the $50 million mark, depending on the movement of his other investments.
The politician, his son Cameron Collins, and Stephen Zarsky are all accused of insider trading, using nonpublic information about drug trial results to sell stocks in Innate, saving them $768,000 in potential losses. Zarsky is the father of Cameron Collins' fiancée.
According to the indictment, Collins tipped off his son and Zarsky about the drug trial's failure in advance of it being made public, allowing them and others to sell off stock before the price collapsed. Collins called the charges "meritless."
"We will answer the charges filed against Congressman Collins in Court and will mount a vigorous defense to clear his good name," said a statement by his attorneys Jonathan Barr and Jonathan New of law firm BakerHostetler.
"It is notable that even the government does not allege that Congressman Collins traded a single share of Innate Therapeutics stock. We are confident he will be completely vindicated and exonerated."
The House Ethics Committee is also reviewing Collins and his relationship with Innate. It has been doing so since mid-2017 after it was passed a report by the Office of Congressional Ethics.
Collins has made three financial disclosure filings so far in 2018 to the clerk of the House of Representatives. He purchased shares in Cocoon Development LLC for between $250,001 and $500,000 and declared a new mortgage in the same value bracket.
He also sold Innate shares worth between $15,001 and $50,000, and holdings in Emergent Capital worth between $1,001 and $15,000, and in ChemBio Diagnostics worth between $500,001 and $1 million.
According to one of his seven disclosure filings in 2017 relating to the purchase and sale of various investments, Collins made between $1 million and $5 million in interest from ZeptoMetrix Corporation alone, a biotech firm based in Buffalo, New York.
He has an investment in the company worth between $25 million and $50 million, the filing shows.
In February 2016, Collins was the first sitting Congressman to endorse Trump's bid for the presidency.
"We need a chief executive, not a chief politician," Collins told CNN at the time. "Donald Trump is the individual as president that can lead this country and reclaim our great state and provide a bright future for our children."