After Chris Cornell's Death, Eddie Vedder Is Grunge's Last Great Frontman Standing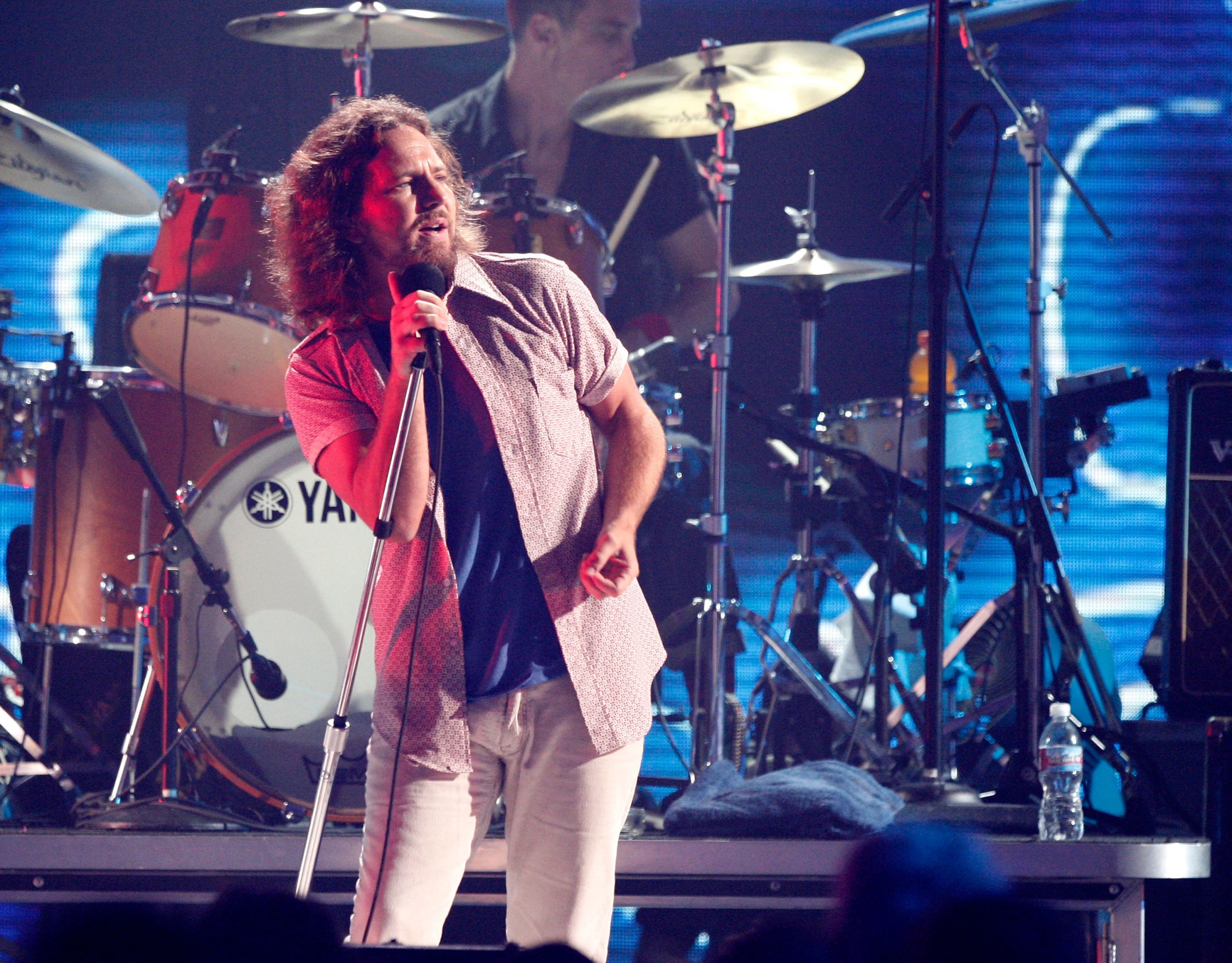 Another of grunge's most beloved icons has departed this Earth. Chris Cornell was found dead in a Detroit hotel room Wednesday night, just hours after performing with Soundgarden, a band that played an integral part in popularizing the Seattle alternative rock sound of the late 1980s and early 1990s. Detroit police said they were investigating the death as a possible suicide.
Related: Chris Cornell cause of death: Police probe possible suicide after singer found dead in Detroit hotel room
It did not take fans of the genre long to realize that Cornell's death, at the age of 52, left arguably just one man standing among the iconic front men of grunge. To the relief of many on Twitter, Pearl Jam singer Eddie Vedder is still going strong.
Still, the grunge death toll is arguably unlike that experienced by any other music genre. Indeed, even before ripped jeans catapulted off the streets of the Pacific Northwest into designer stores around the world, grunge had already tasted its first tragedy.
Had things worked out differently, perhaps Mother Love Bone would be recognized as the standard-bearers of a genre that fused heavy metal and punk and gave voice to a disenfranchised generation. Instead, singer Andrew Wood was found dead of a heroin overdose in March 1990, shortly before Mother Love Bone's highly anticipated debut album, Apple, was released. Upon its release, David Browne in The New York Times wrote that Wood "could have been the first of the big-league Seattle rock stars."
It was from the ashes of Mother Love Bone that Vedder entered the grunge scene. Following the band's demise, guitarist Stone Gossard and bassist Jeff Ament were looking for a new project and Vedder, born in Chicago and then living in San Diego. was the man and the voice chosen to front it.
Pearl Jam's first album came out in 1991, just a few weeks before the release of Nirvana's era-defining Nevermind, which would change the face of rock music. For the next three years, Pearl Jam and Nirvana were the kings of rock music, selling millions of albums apiece. Then, in April 1994, the era came to a tragic halt when Kurt Cobain committed suicide after taking a large dose of heroin.
In the aftermath, Vedder was besieged with attention and Pearl Jam put a halt on making videos or even, for the most part, giving interviews.
"When I first found out, I was in a hotel room in Washington, D.C., and I just tore the place to shreds," Vedder told the Los Angeles Times. "Then I just kind of sat in the rubble, which somehow felt right…[it felt] like my world at the moment."
By that point, another of grunge's most famous names was already on a lethal downward spiral. Although Alice in Chains never fit neatly into the grunge envelope, always displaying a more metal sound, that group also emerged out of the golden era in Seattle and so were inevitably lumped in. And, like those of Cornell, Vedder and Cobain, Layne Staley's voice was unmistakable.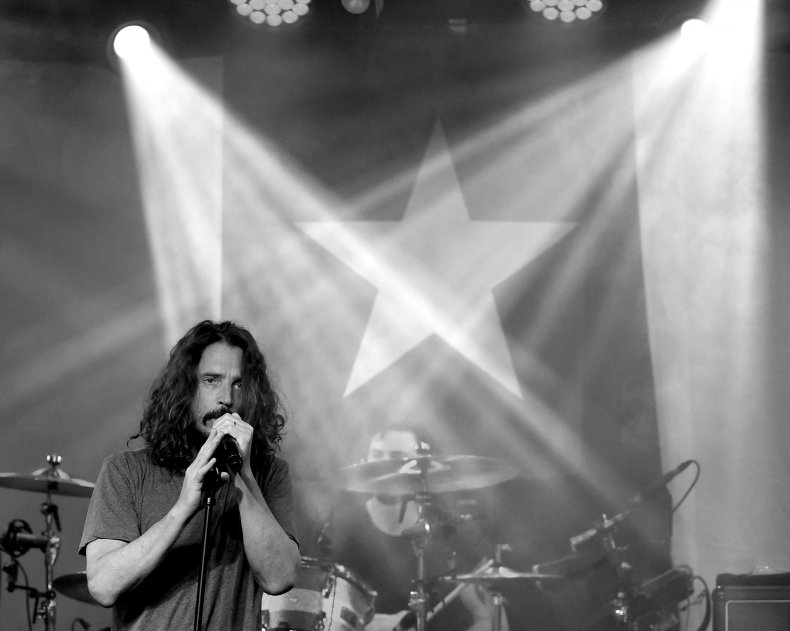 But, as was the case with many of his contemporaries, heroin prevented the world from tasting far more of his talent. Although he wasn't found dead from an overdose until 2002—two weeks after medical examiners believed he had lost his life, putting his death 18 years to the day from that of Cobain—his path toward that fate had been a long time in the making.
The deaths did not end there. It was just 18 months ago that a contemporary group—in style if not location—Stone Temple Pilots, lost its frontman, Scott Weiland. He was found dead on the band's tour bus with a toxic combination of drugs in his system.
Some have survived the curse, notably Screaming Trees' Mark Lanegan and Mudhoney's Mark Arm. But, many evidently feel Vedder is the last true leading figure of the genre now alive. And, just like after the death of Cobain, the news about Cornell—with whom Vedder teamed up for the Andrew Wood tribute act Temple of the Dog in 1990—has once more shined the brightest spotlight on the one-time California surfer kid.