Chris Cornell on Split From Soundgarden and Why Flying Solo Made Him Even More Self-Conscious (1999)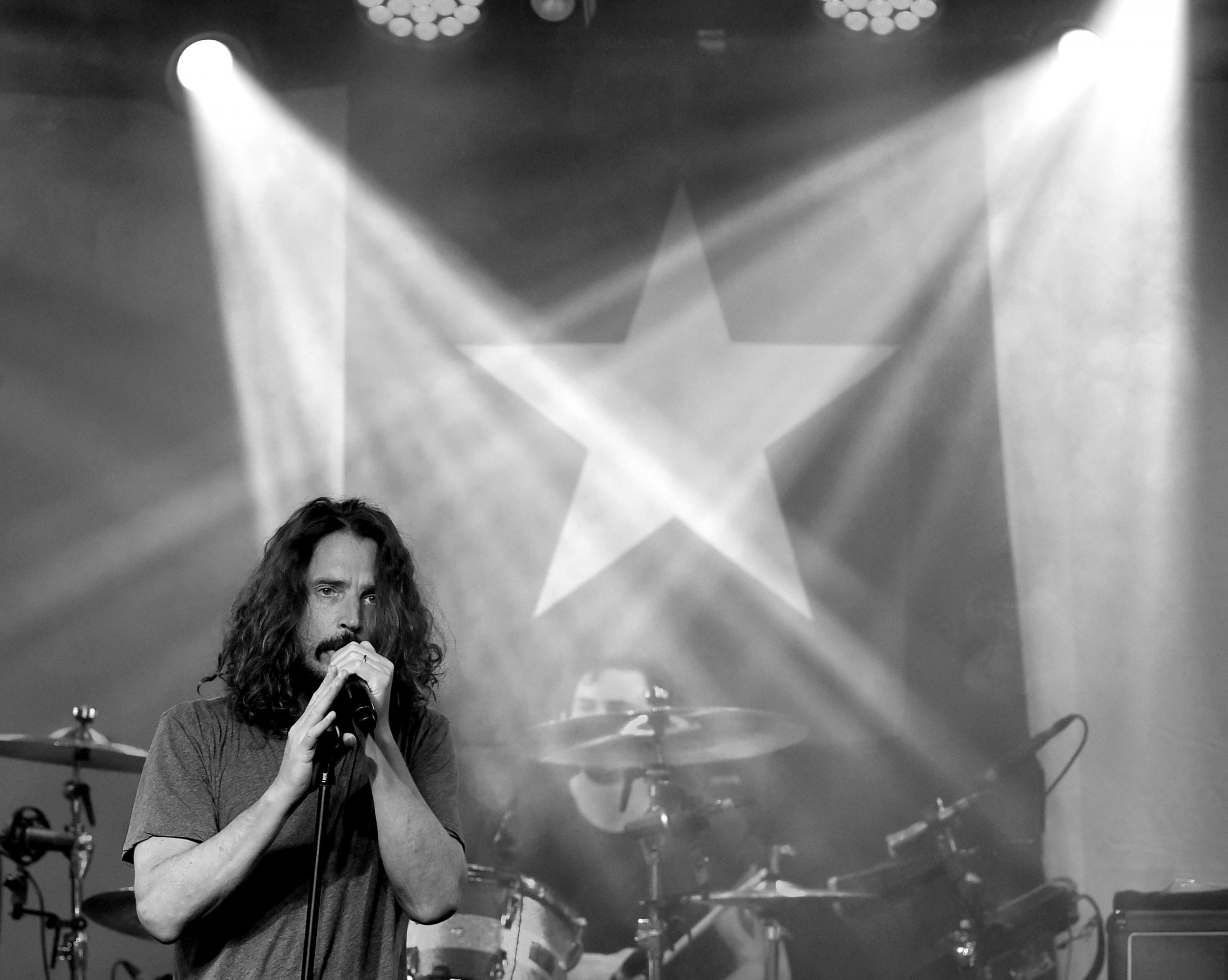 In this 1999 interview by Jeff Giles, rocker Chris Cornell spoke to Newsweek about his first solo effort, "Euphoria Morning," following the amicable split of Soundgarden in 1997. (It later reunited in 2010.) Cornell, who gained fame as the lead singer of the bands Soundgarden and later Audioslave, died at age 52 on Wednesday night in Detroit, his representative said. Below, read Cornell's reflections on why going solo made him more self-conscious, and how his poetic lyrics became even more personal.
Things are looking a little bleak to Chris Cornell, which is how he likes it. He's just released his first solo album, and, to get a sense of how he feels about the music industry at large, you ask if he watched the MTV Video Music Awards a while back. "That shit's really depressing to me," says the singer, 35. "I couldn't watch it. You can't expect to live in some utopia where everybody plays music you like, but it's gotten to the point where noone's playing music you like—at least that's being presented on television... The music channels don't even show much music anymore. They're more interested in documentaries. They're going to start doing documentaries about David Crosby's dog pretty soon." Cornell figures all this is a good thing—"a sign that something cool is about to happen." While MTV is choked with teeny-bopper pop, more adventurous musicians are off somewhere plotting a revolution.
Cornell knows something about swimming against the tide, having spent 12 years with the seminal Seattle band Soundgarden. Now his first solo effort, the brooding, retro "Euphoria Morning," has debuted at No. 18. Musically, Cornell is taking more chances than ever with his dark, enormous voice, gliding through R&B, acoustic ballads and '60s pop, as well as the Zeppelin-ized hard rock that Soundgarden trafficked in so gloriously. Lyrically, the singer's still a moody s.o.b. specializing in tortured love and self-hate. In the groaning ballad "When I'm Down," Cornell tells a woman he loves her only when he's bummed out. Then he rushes to comfort her: hey, don't worry about it, I'm always bummed out. Cornell admits his poetic, sometimes overwrought lyrics are more personal now but insists there's still a lot he's not telling us. "You probably don't want to know what I'm really thinking," he says. If it's more depressing than this, then no, probably not.
In conversation, Cornell is laconic and thoughtful—the rare rock singer who begins a sentence with the words "I just have to reiterate... " He's happy to be out of step with the top 40 because he knows what it's like to be part of a trend and has no interest in reliving the experience. Soundgarden, which split amicably in 1997, was credited with reinventing heavy metal, inventing grunge, killing heavy metal and killing grunge. (It seems they always finished what they started.) Cornell has no regrets about the band's passing. He recently told another magazine that he gained 40 pounds after the band broke up, and then detailed the diet he used to shed the weight again. When told that all this sounds like a lie, he laughs and says, "Um, yeah. That was just me having fun." Still, Cornell has always had a Johnny Depp-like ambivalence about his hunk status—the poor guy—and admits going solo has made him even more self-conscious: "I've never been big into self-promotion. It's awkward for me. Just seeing my name on a T shirt freaks me out." Cornell's new video is not without its beefcake quotient. But who's complaining? Especially if the alternative is David Crosby's dog.