CNN anchor Chris Cuomo's criticism of a former Texas mayor on Twitter asking him to "resign or apologize" has led to a number of people on the social media network redirecting the tweet towards his scandal-hit brother.
Tim Boyd resigned on Tuesday as the mayor of Colorado City, Texas following a social media post in which he accused residents of being "lazy" for expecting government help in response to the winter storm that has left many dead.
Cuomo responded to a news article about Boyd's resignation on Twitter with the comment "Resign or apologize and learn and become a better leader?"
Twitter users were quick to point out that the same sentiment could apply to his own brother, Andrew Cuomo. The Governor of New York is currently facing scandal after New York attorney general, Letitia James, last month found that more than 15,000 nursing patients had died of COVID-19—much higher than the original 8,500 figure provided by the state.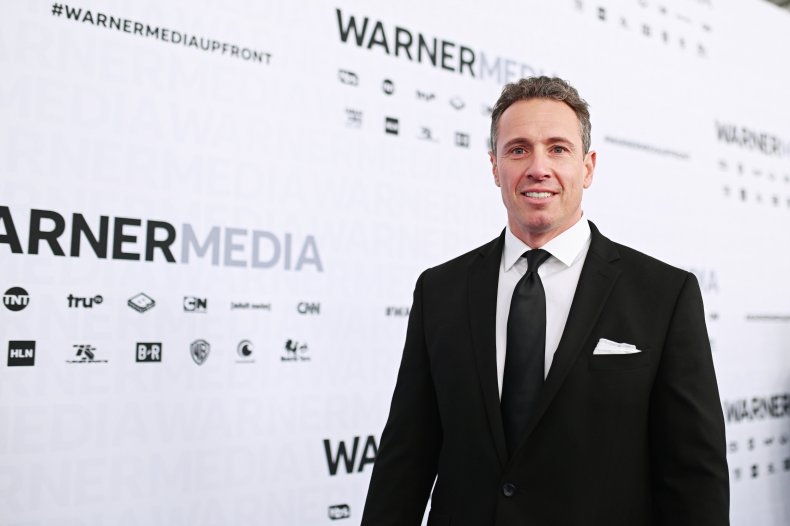 The irony of Chris Cuomo's tweets was not lost on Twitter. Brad Polumbo, of the Foundation for Economic Education replied: "Now do your brother."
"Was this meant for your brother?" asked one person.
"I don't disagree, but considering the trouble your brother is in right now, should you really be making a tweet like this?," read another reply.
Author and former Marine Matthew Betley called Cuomo a "freaking hypocrite", saying: "You should both resign for what you've done to New York residents."
With over 1,500 replies to the tweet, the responses were myriad, with Governor Cuomo tagged in a number of tweets.
Buzz Patterson, a 2020 Republican candidate for Congress in California, replied simply: "Should we tell him?"
The findings come as the Cuomo administration works to stop the scandal engulfing his Governorship. Last week details emerged of a private call in which a top aide admitted to Democratic lawmakers that his team "froze" following a request from the Department of Justice for nursing home death toll figures.
The FBI and the U.S. Attorney in Brooklyn are investigating claims of falsified figures, while state Assembly Republicans on Thursday announced they would seek to impeach Cuomo and launched a commission to look into his action.
The scandal is being seen as a test of whether the Democrat systems in New York can hold one of their own to account.
CNN on Thursday said it had banned Cuomo from covering news of his brother.
Newsweek contacted Chris Cuomo and Tim Boyd for comment.