Chris Cuomo Blasts Trump Over Coronavirus Response, Says 'No More Letting Politics Reinforce Our Worst Instincts'
CNN host Chris Cuomo denounced President Donald Trump's response to the COVID-19 pandemic, insisting the president has been "lying about the realities" of the crisis during his daily briefings.
Cuomo has been broadcasting his show Cuomo Prime Time in the isolation of his basement since announcing he had contracted the virus a week earlier. On Tuesday night's show, he took Trump to task for what he said was ignoring facts and focusing on politics during the emergency.
"There can be no more letting politics reinforce our worst instincts. We need to build on our best instincts. And that said, while I'm asking you all to do that, the man at the top refuses to change," said Cuomo.
The host then played a clip from the Tuesday's briefing showing the president responding to a question about ignoring a memo he was given in January that recommended "aggressive containment" of the virus.
Trump justified dismissing the memo and making an earlier prediction that COVID-19 cases would be "down to zero" in only days by insisting he was "a cheerleader for this country" who didn't "want to create havoc and shock and everything else."
"That's exactly what leadership is. Anybody can tell people what they want to hear and make it easy," Cuomo said in response to the clip. "And then you know what you get? Exactly where we are right now. That was the most asinine statement of leadership I have ever heard."
"That is clear thinking from him: 'I'm a cheerleader," he added. "So, I'm going to lie to you about the realities that your parents, your loved ones and your kids face. I'm not going to prepare the way I should because it reinforces the bullshit I'm telling you, and I'm going to hope you're ok with it. We've got to do better than that."
Newsweek reached out to the White House and received the following statement from Deputy Press Secretary Judd Deere:
"President Trump has never wavered on his top priority: the health and safety of the American people. During these difficult times, Americans are receiving comfort, hope and resources from their President. The American people have tremendous spirit and continue to respond to the President's all-of-America call in unprecedented ways."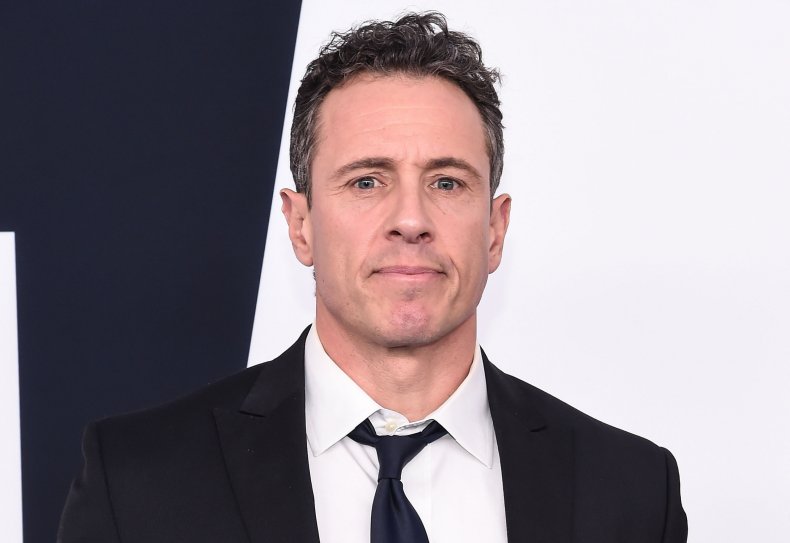 Cuomo also railed against politics influencing views on the impact of the virus, in particular attempts to minimize the COVID-19 pandemic by comparing it to the H1N1 "swine flu" pandemic that happened while former President Barack Obama was in power.
"Let's expose something that you've been lied to about for too long: this 'but the swine flu' B.S.," said Cuomo. "It took a year for that virus in 2009 to claim the amount of lives we've lost in less than two months. Do you understand that now? Do you understand that how quickly something can kill you has a direct relationship to how deadly that thing is? Stop ignoring the facts for political advantage. Get real, the past is over."
Despite Trump's earlier predictions that the virus would be quickly contained and the country would be "opened up" by Easter Sunday, Cuomo said he expects to remain sick then and "for some time" after that.
He added that he was handling the virus relatively well but had been experiencing some depression due to a resurgence of fever and uncertainty about the course of his illness and recovery.
"It's hard to have a fever for 20 hours a day, it just wears you down emotionally," said Cuomo.
Update 4/8, 6:40 p.m.: This article has been updated to include a statement from the White House.