Chris Cuomo and Don Lemon Clash Over Comparing Clinton Impeachment and Trump Inquiry
CNN hosts Chris Cuomo and Don Lemon clashed over the impeachment of former President Bill Clinton and the impeachment inquiry into President Donald Trump, disagreeing over whether the two could be compared.
During Cuomo's handoff to Lemon Monday night, the pair discussed Cuomo's decision to have Trump's personal lawyer Jay Sekulow on the show along with the nature of discussions around how the Republican and Democratic parties were reacting to the impeachment inquiry.
"We've lived through this before. Bill Clinton redefining the word 'is,' lied under oath. There's a whole impeachment process. All the Democrats were yelling that it was a coup. Now everybody has changed sides, and that's the biggest..." Cuomo said before he was interrupted by Lemon.
"I think that's a false equivalence," Lemon said of comparing the two cases.
"I don't think that that is... I don't think it's the same thing. Listen, lying is not right, especially when you're the President of the United States. But you have to think about what man or what person would want someone to know that they were having an extramarital affair. It has been said that this president did not want his current wife to know that he was having an extramarital affair. It has been said that this president did not want this president to want his wife to know that he had an extra-marital affair," he continued.
The impeachment inquiry into President Trump comes following whistleblower allegations that claim he asked Ukrainian President Volodymyr Zelenskiy to investigate potential political rival Joe Biden and his son, Hunter. Aid to the country had been held up by Trump around the same time.
Cuomo insisted that, regardless of the context of the impeachment inquiry into the president and the impeachment of Clinton, the Democrat and Republican parties had "played the same game," they "just played them in reverse" in their responses to the inquiry.
However, Lemon once again insisted that the accusations against Clinton and the, as yet unproven, accusations against President Trump were not the same thing.
"They're talking about two different things," Lemon said, adding that Trump "is accused of using his office to benefit himself in a way that is detrimental to the country."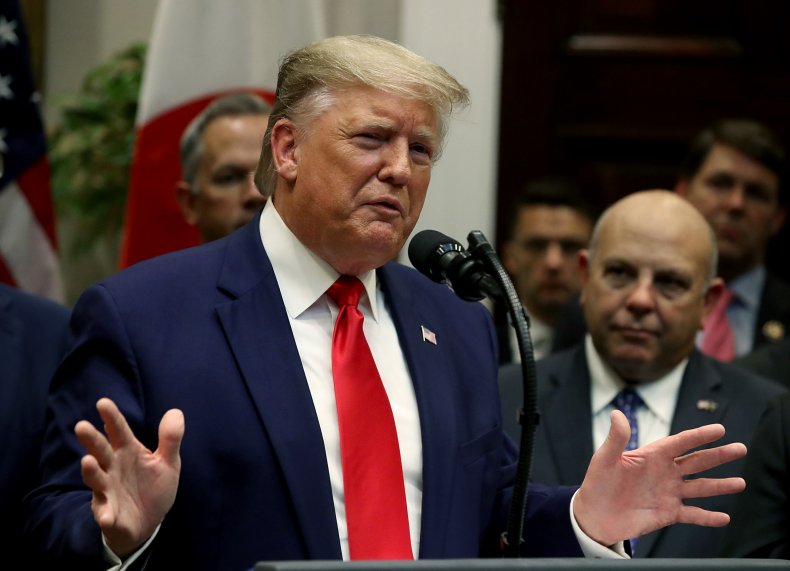 "It had nothing to do with your own personal failings as a man and not necessarily your personal failings in office," Lemon added. "Those are two different things. But they're both bad. They're both bad, but they're not equal if you understand, if you get my drift."
However, Cuomo argued that the way both inquiries had been handled politically were the same, with the pair laughing as Cuomo described people's reactions to the allegations.