'The Godfather' Memes Trend After Chris Cuomo Claims 'Fredo' Is a Racial Slur to Italian Americans
All of Twitter went to the mattresses following Chris Cuomo's near-fight with a man in New York City made headlines on Tuesday.
Social media was flooded with The Godfather memes and quotes from the Francis Ford Coppola film as hundreds of people shared their comments and reactions to Cuomo's altercation.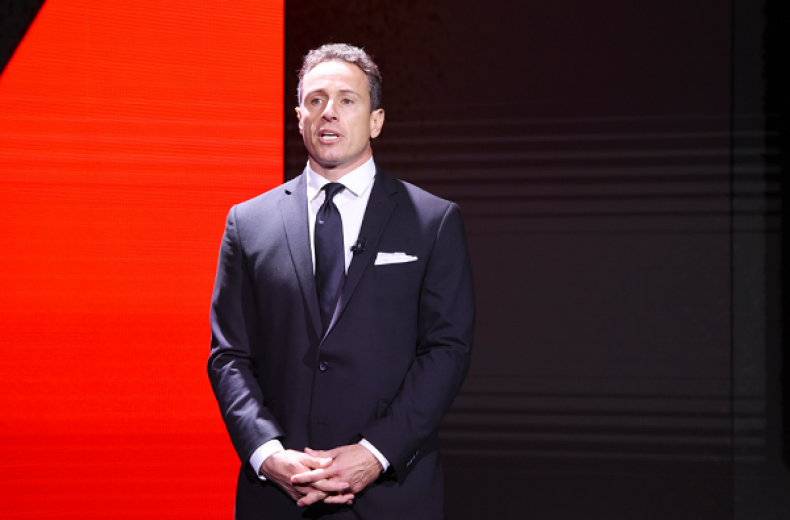 The Godfather memes went viral on Twitter, along with the hashtag #FredoCuomo, after a video surfaced of the CNN host having a heated exchange with a heckler on Sunday. In the video, Cuomo can be heard yelling at the man who referred to him as "Fredo." According to Cuomo, labeling a person of Italian descent as a "Fredo" was as much of a racial slur as referring to a black person as the "n-word."
"No, punk a** b***hes from the right call me Fredo," Cuomo said. "My name is Chris Cuomo. I'm an anchor on CNN."
The 49-year-old went on to say Fredo, a character in the first two installments of The Godfather, "was a weak brother," adding that being called the name was a "big f**king problem" and that it was the same as being "called a punk b***h."
"It's a f**king insult to your people," Cuomo said. "It's like the n-word to us."
Some people on Twitter were under the impression that Cuomo's actions were reminiscent of John Cazale's Godfather character and shared gifs and memes from the 1970s classics to poke fun at the Cuomo Prime Time host. Others felt Cuomo was wrong to claim the name was equivalent to a racial slur.
In the movie, based on a fictionalized Italian mob family, Fredo is the second son of crime boss Don Vito Corleone (Marlon Brando). Although he's more temperamental than his little brother Michael (Robert De Niro), who goes on to become the mafia don after Vito's oldest son Sonny (James Caan) is killed, Fredo still has the reputation of being the weakest of the Corleone kids. He's inherently jealous of his both brothers and in a key scene in the first movie, Fredo does nothing to prevent his father from almost being fatally shot by opposing gangsters.
In The Godfather Part II, Fredo's presumed weakness only continues to flourish when he collaborates with rival mobsters to orchestrate Michael's assassination. The ploy fails, and although Michel promises Fredo won't be harmed, his bodyguard kills his brother by the film's end.
See a few reactions to Cuomo's incident below.