Chris Cuomo Questions Jan. 6 Committee, Doesn't See Case for 'Criminality'
Former CNN anchor Chris Cuomo is questioning the public hearings held by the House committee probing the January 6 Capitol riot, suggesting that its members leave the investigation to the Justice Department because no case for "criminality" has been presented by the evidence.
On a Thursday episode of his new podcast, The Chris Cuomo Project, Cuomo said that while there could be criminal charges related to the 2020 presidential election, he doesn't see any criminality in "the planning and practical aspects" of the 2021 Capitol attack, "at least in what's been offered" by the House panel.
"My question is, Are we really learning enough about what matters or is this starting to play like a gotcha game?" Cuomo asked, comparing the hearings to former President Donald Trump's first impeachment and special counsel Robert Mueller's probe into Russian interference in the 2020 election.
The January 6 committee has now held nine hearings, including two during prime-time TV slots, filled with explosive testimony from former Trump staffers. The panel is aiming to shed light on the president's role leading up to the assault on the federal building and afterward.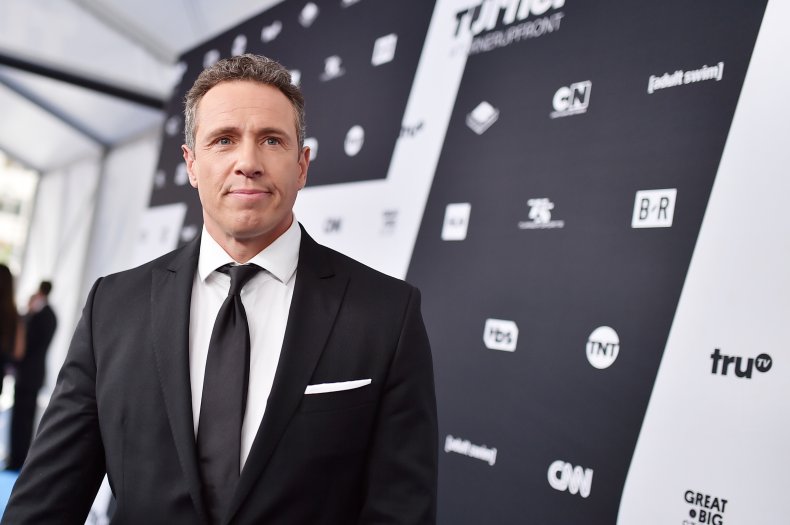 Cuomo said that while the Capitol riot was dangerous and left people injured, he questions whether it is in the public's interest to have lawmakers rehash the details of that day.
"Politicians making politics into a policing action with criminal consequences? No thanks," he said. He added that he doesn't believe lawmakers should be allowed to make a criminal case against anyone, regardless of their political affiliation.
"If there are crimes, especially on the elector front, let the Department of Justice figure it out. Let the local prosecutors figure it out," he said. "We don't need politicians to tell our prosecutors what to do."
The Justice Department is reportedly looking into Trump's actions as part of a scheme, involving "fake" state electors, that tried to block the transition of presidential power after Joe Biden's victory. The former president is also being investigated as part of Fulton County, Georgia, District Attorney Fani Willis' probe of Trump's attempt to change that state's presidential election result.
On his podcast, Cuomo also slammed the media, accusing the press of fanning the flames of January 6.
"'Criminal consequences,' that's provocative. [The media is] reflecting what the Democrats and others are saying, but they should be pushing back as well," Cuomo said. "Not all flames need to be fed, some need to be smothered."
Instead, Cuomo urged politicians to focus more on what everyday Americans are concerned about, such as inflation and gas prices.
"Who cares who is worse? The question is, What will you do to make anything better? Who will fix gas prices? Who will even be straight with us about why they're high?" he asked.
Newsweek reached out to the January 6 committee for comment.