Chris Cuomo Says His Coronavirus Fever Was So Bad, He Hallucinated Seeing His Father
CNN host Chris Cuomo experienced hallucinations of his deceased father, former New York Governor Mario Cuomo, while enduring a high fever due to the effects of COVID-19.
Cuomo announced he had tested positive for the virus on Tuesday. He has continued broadcasting his show Cuomo Prime Time while quarantined in his home basement. On Wednesday night's show he described his harrowing experience of dealing with the virus, which included a sleepless night punctuated by fever-induced hallucinations.
"I've never seen anything like it," Cuomo said. "I've had a fever, you've had a fever. But 102, 103, 103 plus... that wouldn't quit. And it was like somebody was beating me like a pinata. I shivered so much that... I chipped my tooth."
"I was up all night, I'm telling you, I was hallucinating," he continued. "My dad was talking to me. I was seeing people from college, people I hadn't seen in forever. It was freaky, what I went through last night. And it may happen again tonight."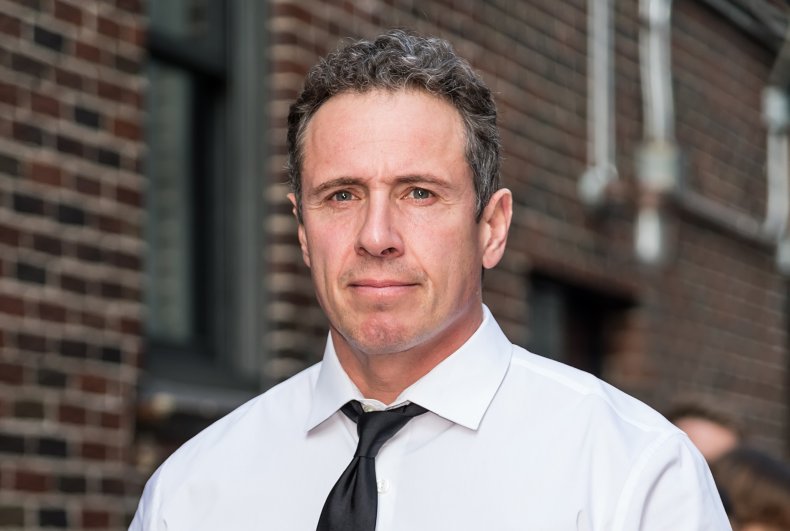 Mario Cuomo died in 2015 at the age of 82. He was a popular figure in Democratic politics for many years and a famous face nationally and around the world, having served three consecutive terms as New York governor from 1983 to 1994.
Chris Cuomo's older brother Andrew is the current governor of New York. The pair appeared together to discuss the pandemic on Cuomo Prime Time the night before the journalist's diagnosis. The next day, Andrew paid tribute to his younger brother and his choice to continue broadcasting from his basement.
"What a gutsy, courageous thing to do," the governor said during his daily COVID-19 briefing. "That's why he did the show last night: 'OK, I have coronavirus but here I am, I'm doing my show. I didn't fall over, I didn't collapse, it's not a death sentence.' Kudos to him. My pop would be proud. I love you, little brother."
Although the symptoms he has been feeling due to the virus could worsen and he expects difficult days ahead, Cuomo insisted that he is doing well because his wife Cristina and their three children have so far tested negative, with plans to continue maintaining a strict quarantine until a full recovery is achieved.
"My biggest fear was passing this on to Cristina and the kids," Cuomo said. "Even though I feel way worse than I did yesterday in terms of symptoms, it's been a great day. They're [tested] negative and that is the best thing I've ever heard."
Newsweek reached out to CNN for comment but did not receive a response in time for publication.