Chris Cuomo Shakes His Groove Thing In His Daughter's Hilarious TikTok Video
Chris Cuomo is feeling a lot better, and there's no denying it in this new video. The CNN journalist showed off some killer dance moves in a TikTok posted last week by his daughter Bella.
Fans know that Cuomo recently recovered from COVID-19, and seeing him in the casual dance video with his daughter brought some joy to his loyal viewers after his illness.
Bella posted the video last Wednesday, and it started like any ordinary TikTok. The 17-year-old seemingly set out to entertain her near 350,000 TikTok followers with a dance video to a trending mashup of Kesha's "Cannibal," Rihanna's "What's My Name?" and Megan Thee Stallion's "Savage." Then her father jumped in with some total dad dance moves.
Cuomo showed off his skills, which included a lot of shoulder shaking and a moment of "kicking the dog." Bella captioned the video: "When in doubt...dance party."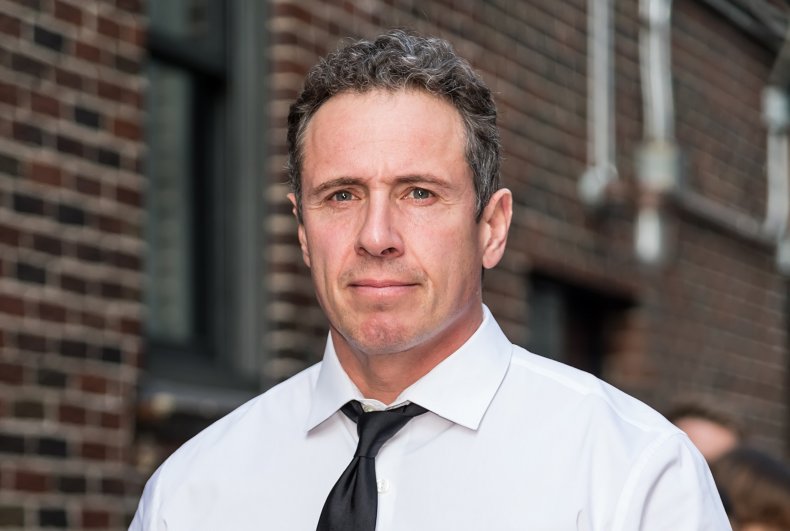 Commenters celebrated that Cuomo is feeling better and able to make a silly TikTok with his daughter. There were also a few hilarious comments, like one that asks, "Is this the governor or the reporter one," referring to Cuomo's brother, New York Governor Andrew Cuomo.
Cuomo hasn't been over COVID-19 for too long. He documented his struggle with the coronavirus disease in April. I took a lot of time to break the fever and found that even when he thought he was healing, he wasn't, he explained on his show, Cuomo Prime Time, in mid-April.
"I got close. I got to 60 [[hours]. And I have to be honest, I got a little cocky," Cuomo said. "I started thinking about: 'Oh great, I can't wait. I want to get retested, and then I'm gonna do this, and then I'm gonna do that.'"
He also noted how the illness acts. "It's not the way COVID works. The more I learn anecdotally and from the clinicians who are treating it, it comes in waves."
After his diagnosis, Cuomo revealed that his son, Mario, also contracted the disease. The 14-year-old was the third in the family to catch COVID-19, as his wife also came down with it. "The virus works its way through the family," he told Andrew on his show in late April.
"It was me, then it was Cristina, and now Mario has the same symptoms she had. He's got the coronavirus now, it's working its way through. They're doing fine."
We're glad that the family is on the mend and that he has the dance moves to prove it.