Chris Cuomo Spokesman Refutes 'Anonymous' Allegations After CNN Firing
Hours after CNN terminated former host Chris Cuomo following what they called investigations into involvement with his brother's sexual assault allegations, Cuomo responded through a spokesperson.
"These apparently anonymous allegations are not true," the spokesperson said, according to The New York Times. "To the extent that they were sent to CNN to negate what Chris Cuomo told his audience, he fully stands by his on-air statements about his connections to these issues, both professionally and in a profound personal way. If the goal in making these false and unvetted accusations was to see Mr. Cuomo punished by CNN, that may explain his unwarranted termination."
Cuomo's brother, former New York Governor Andrew Cuomo, is under investigation for sexual assault allegations. Chris Cuomo allegedly tried to intervene and help his brother, which led to a suspension early last week and his eventual termination from CNN on Saturday.
CNN issued this statement Saturday afternoon:
"Chris Cuomo was suspended earlier this week pending further evaluation of new information that came to light about his involvement with his brother's defense. We retained a respected law firm to conduct the review, and have terminated him, effective immediately. While in that process of that review, additional information has come to light. Despite the termination, we will investigate as appropriate."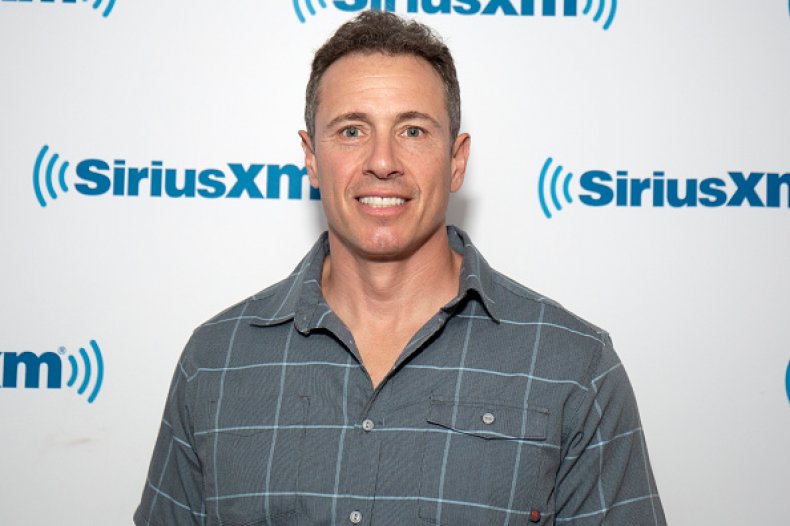 Chris Cuomo issued a statement on Twitter following CNN's announcement.
"This is not how I want my time at CNN to end but I have already told you why and how I helped my brother. So let me now say as disappointing as this is, I could not be more proud of the team at Cuomo Prime Time and the work we did as CNN's #1 show in the most competitive time slow. I owe them all and will miss that group of special people who did really important work."
Several people have alleged that Andrew Cuomo sexually harassed them, which led to the governor's abrupt resignation in August. As the investigation has broiled, the former CNN brother has allegedly inserted himself into the fray, particularly trying to find out more information on the former governor's accusers, according to documents.
"I have a lead on the wedding girl," Chris Cuomo allegedly wrote in one text message.
After CNN suspended Chris Cuomo earlier in the week, the network acknowledged that he was merely trying to help a family member, but also knowingly broke the rules.
"We also appreciated the unique position he was in and understood his need to put family first and job second," CNN stated. "However, these documents point to a greater level of involvement in his brother's efforts than we previously knew."
Andrew Cuomo resigned as the Empire State's governor on August 10 after a report stated he allegedly harassed 11 women, including female employees.