Chris Cuomo's Book Pulled by Publisher After CNN Firing
Former CNN anchor Chris Cuomo's forthcoming book has been pulled following his firing from the network over the weekend.
"I can confirm that we don't intend to publish the book," HarperCollins spokesperson Kelly Rudolph told the New York Post on Tuesday.
The book, originally titled Deep Denial, had been set to be published in the fall of 2022 after its initial January publication date was pushed. The planned hardcover has been removed from Amazon's website.
The book was described as "a provocative analysis of the harsh truths that the pandemic and Trump years have exposed about America—about our strength and our character—and a roadmap of the work needed to make our ideals match reality."
Cuomo, who was CNN's #1 anchor, was fired on Saturday after new details emerged about his involvement in his brother, former New York Governor Andrew Cuomo's political scandal surrounding dozens of sexual assault allegations made against him.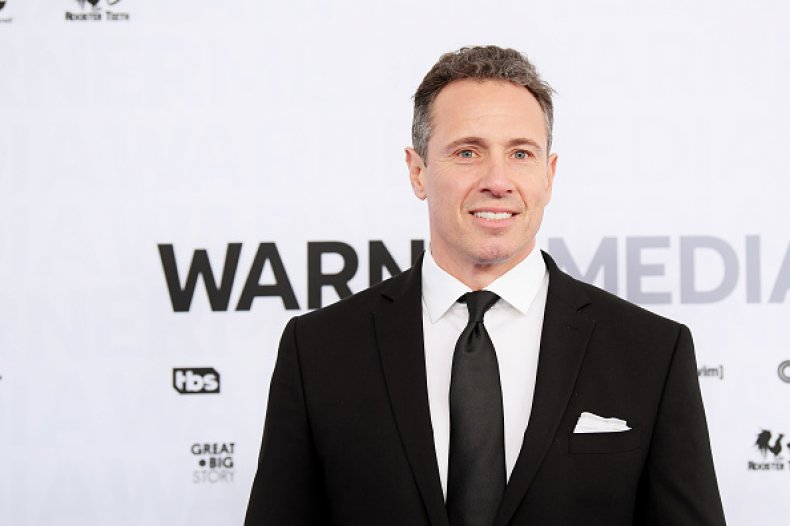 There were also new sexual misconduct accusations made against the anchor himself to the network over the last week. Cuomo has denied any wrongdoing.
"If the goal in making these false and unvetted accusations was to see Mr. Cuomo punished by CNN, that may explain his unwarranted termination," a Cuomo spokesperson said.
After news of his termination broke, Cuomo released a statement that read: "This is not how I want my time at CNN to end but I have already told you why and how I helped my brother. So let me now say as disappointing as this is, I could not be more proud of the team at Cuomo Prime Time and the work we did as CNN's #1 show in the most competitive time slot."
On Monday, Cuomo was also notably missing from his SiriusXM radio show, Let's Get After It with Chris Cuomo.
Shortly after Monday's episode aired, with Law and Crime Network's Brian Ross filling in as the presenter, Cuomo announced the end of the show.
"The way my time ended at CNN was hard. While I have a thick skin, I also have a family, for whom the past week has been extraordinarily difficult. So, right now, I have to take a step back and focus on what comes next. That means I will no longer be doing my Sirius XM radio show," Cuomo said in a statement.
Cuomo thanked his listeners and said he looked "forward to being back in touch with you all in the future."
Following his announcement, SiriusXM confirmed to Newsweek that the show, which began in 2018, will no longer air.
Newsweek reached out to HarperCollins for further comment.