Chris Cuomo's In-Laws Back Gubernatorial Campaign of GOP Challenger to Brother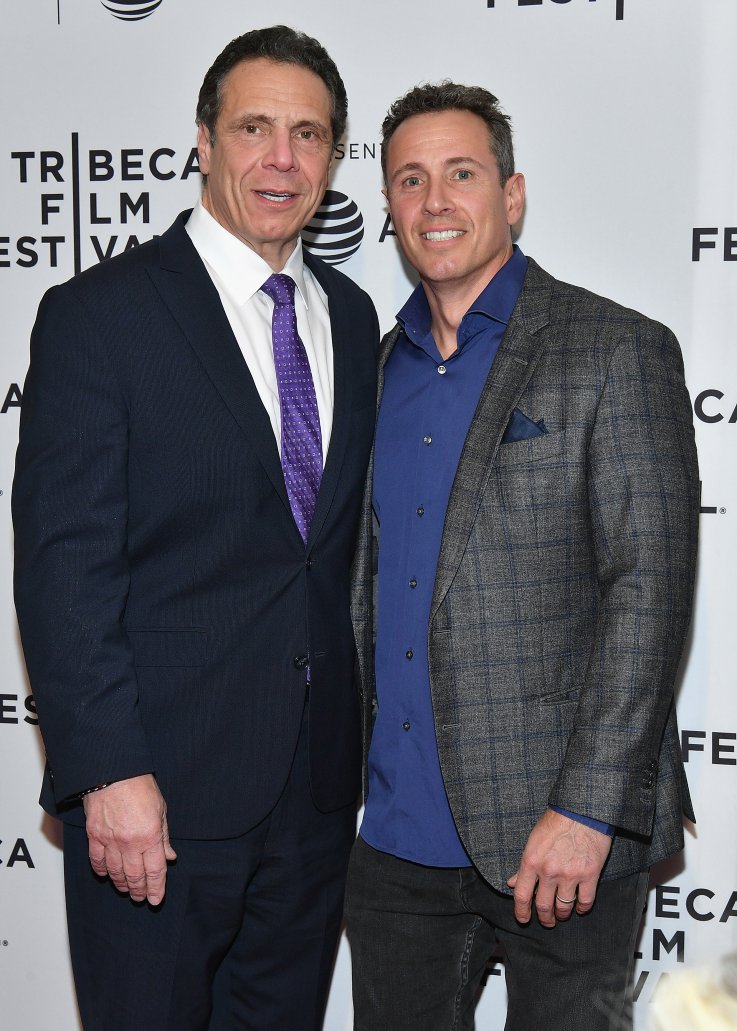 The in-laws of CNN anchor Chris Cuomo were recently spotted at a fundraiser for his brother's gubernatorial challenger Congressman Lee Zeldin. New York Governor Andrew Cuomo and brother Chris, right, attend the HBO Documentary Film "RX: Early Detection A Cancer Journey With Sandra Lee" during The Tribeca Film Festival at SVA Theater on April 26, 2018 in New York City. (Photo by Kevin Mazur/Getty Images for HBO)
Photo by Kevin Mazur/Getty Images for HBO
Following months of investigation after reports of harassment surfaced in late 2020, New York State Attorney General Letitia James found Governor Andrew Cuomo responsible for sexual harassment. A number of top Democrats have distanced themselves from the governor, and it appears members of the extended Cuomo family are following suit.
Rainer and Regina Greeven, the in-laws of the governor's brother, CNN anchor Chris Cuomo, were both seen at a Southampton fundraiser this past Saturday for GOP challenger Lee Zeldin who represents New York's first congressional district in the U.S. House.
A source present at the event confirmed the couple attended the fundraiser in support of Congressman Lee Zeldin's gubernatorial bid. The individual provided Newsweek with this information under the condition of anonymity. However, beyond this report, public records point at the relationship between the Greevens and Zeldin dating further back.
Data gathered by Open Secrets showed that in 2017 Regina Greeven donated $400 to the congressman. While the duo both donated several thousand dollars to the Cuomo campaign over the years, they've also each written $1,000 checks for former Republican New York City mayor Rudy Giuliani.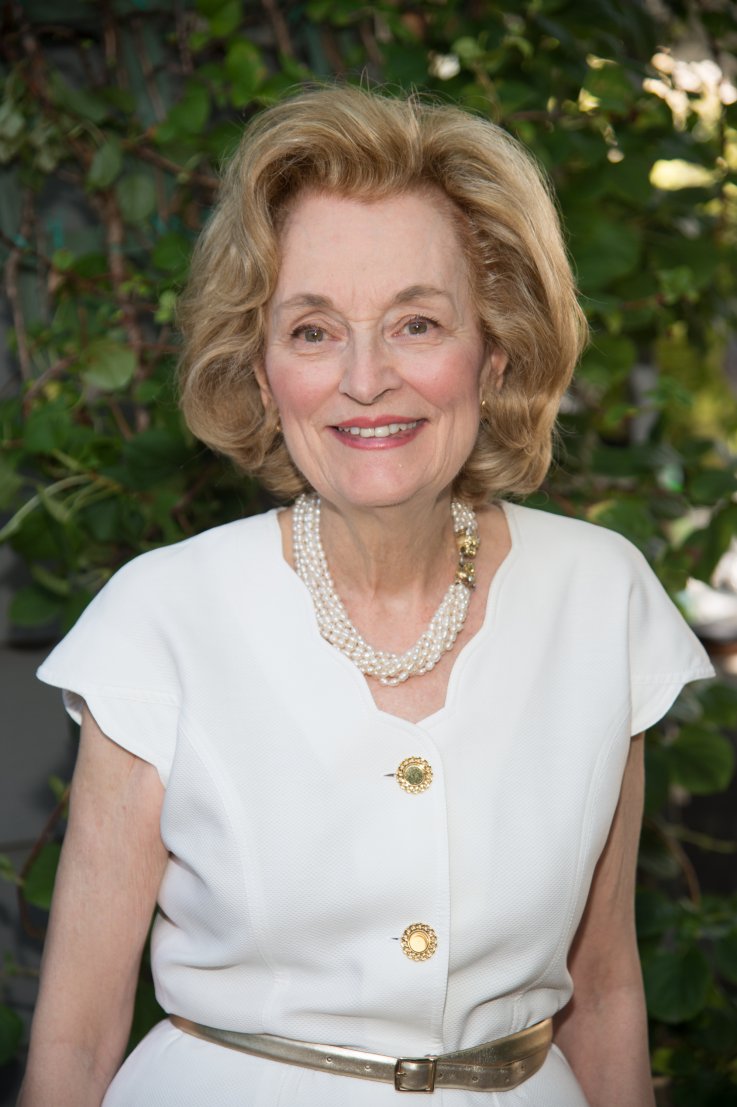 Regina Greeven donated $400 to the Congressman Lee Zeldin in 2017. Greeven attends the DELGATTO Luncheon to Celebrate Partnership with the Dubin Breast Center of the Tisch Cancer Institute at Mount Sinai at Tutto II Giorno on August 5, 2016 in Southampton, New York.
Photo by Mark Sagliocco/Getty Images for Delgatto, Inc.
The Greevens are the parents of Cristina Greeven Cuomo, who serves as the editor-in-chief of Purist, a lifestyle magazine. Cristina married CNN anchor Chris Cuomo in 2001, not long after he became one of the youngest contributors in ABC 20/20 history before getting his own show on CNN.
The two Cuomo brothers, who are the sons of former New York Governor Mario Cuomo, received criticism from media experts last year when the duo appeared on CNN prime time discussing the Coronavirus pandemic and amusing their audience with sibling banter.
Not long after CNN began airing this special, reports surfaced that Governor Cuomo had attempted to minimize the reported number of deaths in state nursing homes by excluding those who died on other premises, such as state hospitals. This news was a significant blow to the image of Cuomo who had previously been praised for his response to the pandemic, which included the decision to mandate that nursing homes should not deny admission or readmission to patients with COVID-19.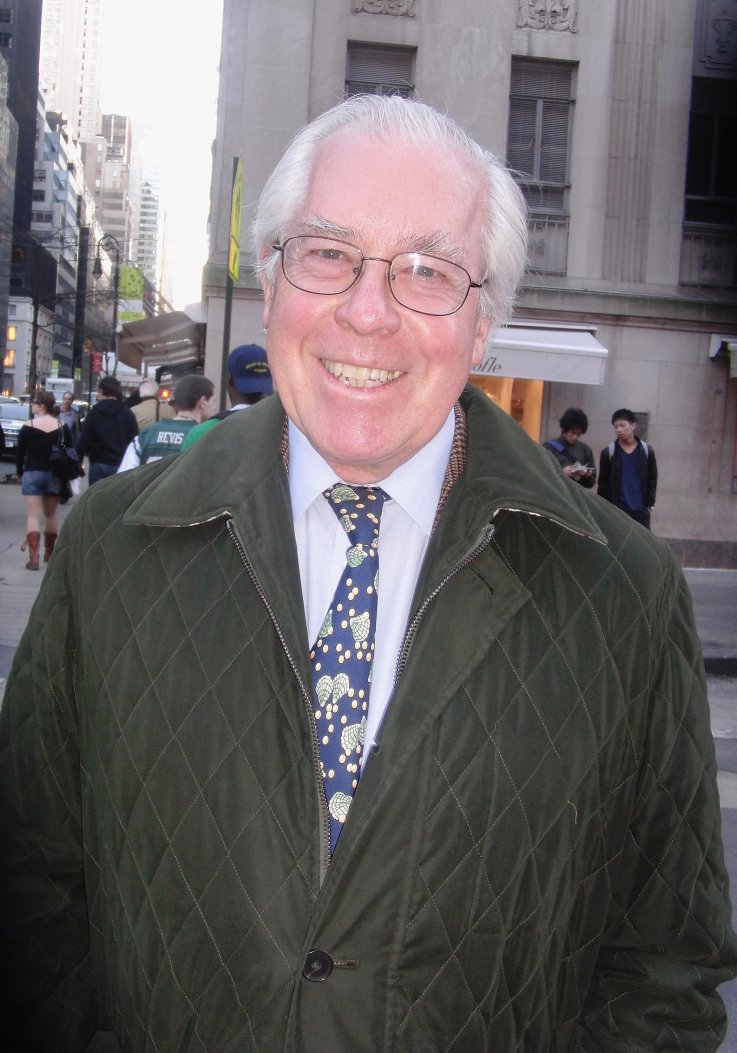 Rainer Greeven is the father in-law to CNN anchor Chris Cuomo. Greeven, Partner of Greeven & Ercklentz poses circa January 2010 in New York City.
Photo by Jason Binn/WireImage
Shortly after the news broke, CNN reinstated a rule that prevented the younger Cuomo from interviewing his brother. Reports of the governor committing sexual harassment followed not long after.
"What these witnesses—and many others—described is not just old-fashioned, affectionate behavior, it was sexual harassment," James' report on Cuomo read. "We also conclude that the Executive Chamber's culture—one filled with fear and intimidation, while at the same time normalizing the Governor's frequent flirtations and gender-based comments—contributed to the conditions that allowed the sexual harassment to occur and persist."
Newsweek contacted both Andrew and Chris Cuomo as well as CNN for comment but did not receive a response in time for publication.