Calling Chris Daughtry Stepdaughter's Death a Homicide Would Be 'Premature'—DA
Labeling the death of Chris Daughtry's stepdaughter Hannah Price a homicide would be "premature," according to the district attorney general for Tennessee's 8th District.
A police investigation has been launched after Price, 25, was found dead in her home in Fentress County, Tennessee, on November 11.
It was reported by TMZ that Price's boyfriend, Bobby Jolly, had been arrested on the same day as her death, though it was stated at the time that it was never revealed why he was taken into custody or whether he was a person of interest in the investigation.
In a statement shared with Newsweek by a representative for Daughtry on Monday, District Attorney General Jared Effler has clarified that no arrests have taken place in connection to Price's sudden death.
The statement read: "On Friday, November 12, 2021, the Fentress County Sheriffs Office and the Regional Forensic Center began an investigation into the death of Hannah Marie Price, age 25.
"This is a death investigation and any attempt to classify it as a homicide investigation at this time is premature and irresponsible. Further, no one has been arrested pertaining to the death of Ms. Price.
"Once the investigation into the death of Hannah Marie Price is complete, authorities will forward their findings to the Eighth Judicial District Attorney General's Office for review."
On November 13, Chris Daughtry, who raised Price along with his wife Deanna Daughtry, shared a heartfelt tribute to his late stepdaughter on Instagram.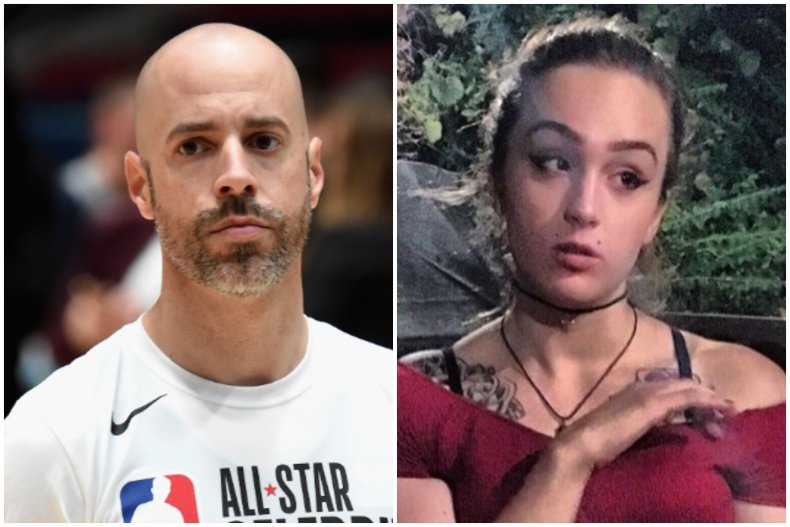 He captioned a close-cropped photo of a smiling Price: "I am still processing the last 24 hours. I am absolutely devastated and heartbroken.
"I just recently lost my mother to cancer but I was blessed with the chance to say goodbye and I was processing it privately. We never got to say goodbye to our precious Hannah and it's another huge hit to our family.
"Thank you all for your kind words and condolences. They are truly felt and appreciated. I am now taking time be present with my family as we attempt to heal from this devastating loss.
"Hannah, I love you. I miss you. I wish I could hold you. This hurts so deeply [broken heart emojis]."
Deanna Daughtry, who has been married to the American Idol alum since 2000, revealed that her daughter had sustained "injuries" as she posted her own tribute on the image-sharing platform.
Posting a collection of photos of her eldest child, the mother of four wrote: "My first born. I love you endlessly Hannah. Our family would like to thank you all for the outpouring of love as we grieve the loss of our daughter Hannah.
"We are awaiting the autopsy results to determine how Hannah sustained the injuries that caused her death. Our hearts are broken."
Deanna Daughtry, 48, already had her daughter and son Griffin, 23, from a previous relationship when she embarked on a relationship with the singer, 41. The couple share twins Adalynn Rose and Noah James, who will turn 11 on Wednesday.
Following Price's death, a representative for Chris Daughtry said in a statement, per People: "We ask that people respect the family's privacy at this time and we will share updates as soon as we are able to. Thank you for your understanding and patience as well as sensitivity at this time."
Chris Daughtry, who rose to fame on the fifth season of American Idol, has postponed a series of tour dates following the death of his stepdaughter.