Chris D'Elia's Prank Show Cancelled After Allegations of 'Sexually Inappropriate' Behavior
Netflix has pulled the plug on a prank comedy show starring Chris D'Elia and his longtime friend and fellow comedian Bryan Callen, according to a Los Angeles Times report on Thursday. A Netflix spokesperson confirmed the report to Newsweek.
The untitled nonscripted series was slated to follow the two comics friendship as they pulled pranks on unsuspecting others. Production for the show had not yet started when Netflix canceled the deal.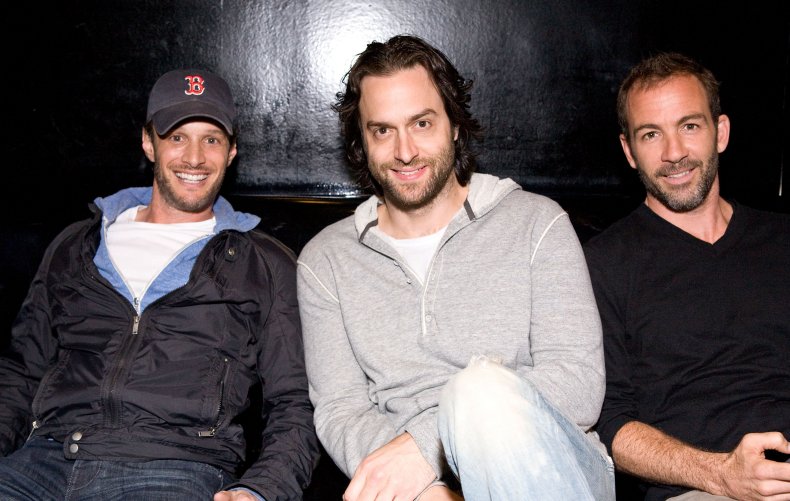 The show's cancellation comes following allegations of D'Elia's "sexually inappropriate" behavior towards young women. A woman named Simone Rossi was the first of many women to come forward with claims of D'Elia's alleged harassment in June. She shared screenshots of an email exchange with D'Elia that she claimed took place when in June 2014 and January 2015 when she was still a minor. In the email conversation, D'Elia asked for photos of Rossi and made comments suggesting for them to hang out and "make out."
Rossi's allegations led more women to also open up about their experiences with the Undatable star. Along with Rossi, two other women claimed they were also underage when D'Elia first made explicit comments during conversations with them on Twitter. Meanwhile, other women accused D'Elia of harassment on social media including one woman who claimed D'Elia agreed to meet her only under the condition that she had to perform oral sex on his friend first. Some women also alleged that he exposed his penis to them.
D'Elia denied all of the accusations, telling TMZ in June that he "never knowingly pursued any underage women at any point."
"All of my relationships have been both legal and consensual and I have never met or exchanged any inappropriate photos with the people who have tweeted about me," the 40-year-old said. "That being said, I really am truly sorry. I was a dumb guy who absolutely let myself get caught up in my lifestyle. That's my fault. I own it. I've been reflecting on this for some time now and I promise I will continue to do better."
Since his alleged behavior made headlines, D'Elia was dropped by his talent agencies, CAA, WME and 3 Arts Entertainment. He has also discontinued his podcast, Congratulations with Chris D'Elia. However, the comedian still has projects available for streaming on Netflix currently, including three comedy specials. D'Elia can also be seen in the second season of the original Netflix series You, in which he appears playing the role of a sexual predator. He is slated to appear in a Netflix film, Army of the Dead, that's scheduled to release next year.
Newsweek reached out to both D'Elia and Callen for further comment. This article will be updated if a response is received.