Chris Evans Surprises 6-Year-Old Who Saved His Little Sister From Dog Attack
From one hero to another—brave 6-year-old Bridger Walker was surprised by Captain America himself Chris Evans who promised to send him his very own shield.
The actor sent a sweet video message to Walker from Wyoming who has gone viral for his amazing act of bravery in saving his younger sister from a dog attack, and becoming severely injured himself in the process, requiring 90 stitches.
On July 9, Bridger took his big brother duties to the next level when a German shepherd mix charged toward his 4-year-old sister.
In a video shared to Bridger's aunt Nikki's Instagram page, Bridger can be seen watching a video message from Evans as the famous superhero tells him: "I'm sure you've heard a lot of this over the last couple days, but let me be the next to tell you—pal, you're a hero. What you did was so brave, so selfless, your sister is so lucky to have you as a big brother."
The Avengers star added: "I'm gonna send you an authentic Captain America shield because, pal, you deserve it."
"Keep being the man you are, we need people like you," Evans continued. "Hang in there. I know recovery might be tough, but based on what I've seen, I don't think there's much that can slow you down."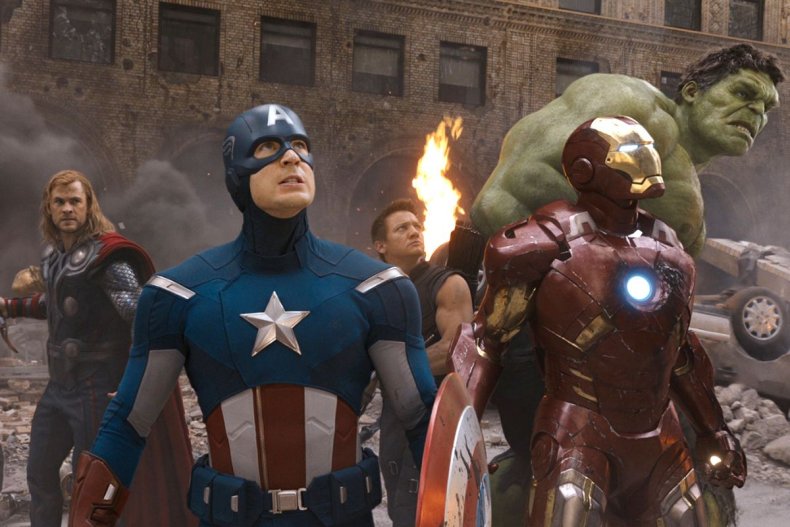 Needless to say, Bridger was made up by the gesture and happily declares: "It was awesome!"
A number of other famous faces have reached out to Bridger to applaud his bravery after the attack which saw him undergo surgery for two hours.
Anne Hathaway, Hugh Jackman, Octavia Spencer, Mark Ruffalo, Tom Holland, Zachary Levi, the Russo brothers, and Robbie Amell have also reached out to the Walker family.
"I'm not an Avenger, but I know a superhero when I see one," Hathaway wrote on Instagram alongside photos of Bridger and his sister. "I can only hope I'm half as brave in my life as you are in yours, Bridger. Wishing you an easeful recovery, and many cool looking rocks."
Bridger's act of bravery has moved countless people as his aunt shared the news of what had happened on social media.
"On July 9th, my six-year-old nephew Bridger saved his little sister's life by standing between her and a charging dog," she wrote. "After getting bit several times on the face and head, he grabbed his sister's hand and ran with her to keep her safe. He later said, 'If someone had to die, I thought it should be me.'"
Hulk actor Ruffalo wrote Bridger a message saying: " People who put the well beings of others in front of themselves are the most heroic and thoughtful people I know. I truly respect and admire your courage and your heart."
While Hidden Figures actress Spencer added: "I'm not an avenger but I know and appreciate them as I appreciate your little hero. Angel hugs for you."