Chris Evans Shares Parody Video Mocking Trump, Says He's Watched It 'Ten Thousand Times'
Chris Evans has garnered some attention today on Twitter as the Captain America star shared a parody video mocking President Donald Trump.
The Avengers actor delighted in a silly video of the president which turns one of his speeches into an auto-tuned song.
"I've watched this about ten thousand times. I love it so much. Thank you @gregorybrothers!!" he tweeted.
The clip in question is of Trump giving the now infamous speech about how it felt to walk down the ramp at West Point that was "10 yards long."
The video shows Trump walking down the ramp, with help, as a song plays over the footage.
The footage is from the Tulsa, Oklahoma rally in June where Trump spent several minutes explaining his unsteadiness.
"I looked very handsome," Trump said. "I wouldn't want to run down the whole thing, because the fall there would be definitely bad. So I took these little steps, I ran down the last 10."
He explained the reason for his unsteady walk was due to wearing leather-bottomed shoes and due to the surface being slippery "like an ice skating rink" with no handrails.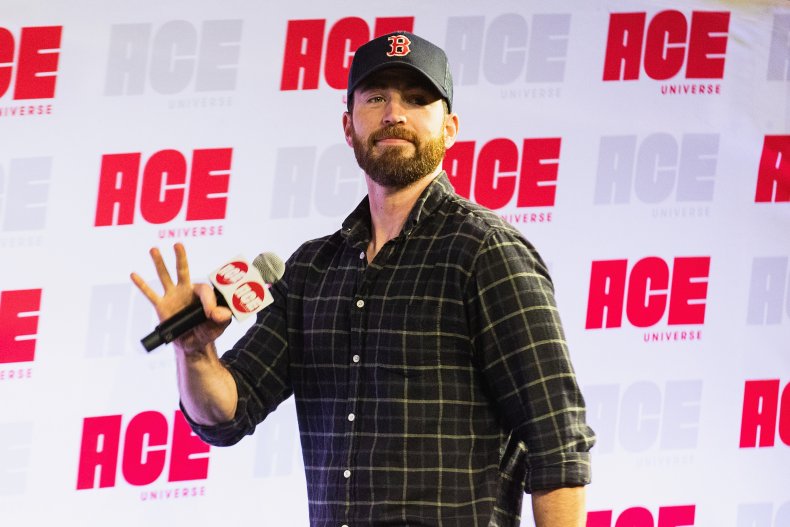 Some well-wishers were concerned about the President's health following the ramp incident, which Trump shut down, saying: "They say, 'There's something wrong with our president.' I'll let you know if there's something wrong."
The parody clip was made by comedy group and musical quartet, The Gregory Brothers, who are best known for their creation of musical viral videos.
Evans followers were pretty divided by his choice to share the clip, with some finding it funny and others, not so much.
One Twitter user tweeted: "Thank you so much. The full version is so hilarious. We all need a good laugh during these times."
While another responded: "I don't understand why people are making fun of the way he walked down a ramp. I'm younger then him & I would have walked the same way. I also dont like people making fun of Biden because of his memory problems, someone should care & help him."
Evans made headlines this month when surprised a brave 6-year-old who saved his little sister from a dog attack.
The actor sent a sweet video message to Bridger Walker from Wyoming who went viral for his amazing act of bravery in saving his younger sister from a dog attack, and becoming severely injured himself in the process, requiring 90 stitches.
"I'm sure you've heard a lot of this over the last couple days, but let me be the next to tell you—pal, you're a hero. What you did was so brave, so selfless, your sister is so lucky to have you as a big brother," the superhero said.