Chris Froome Nabs Tour de France Win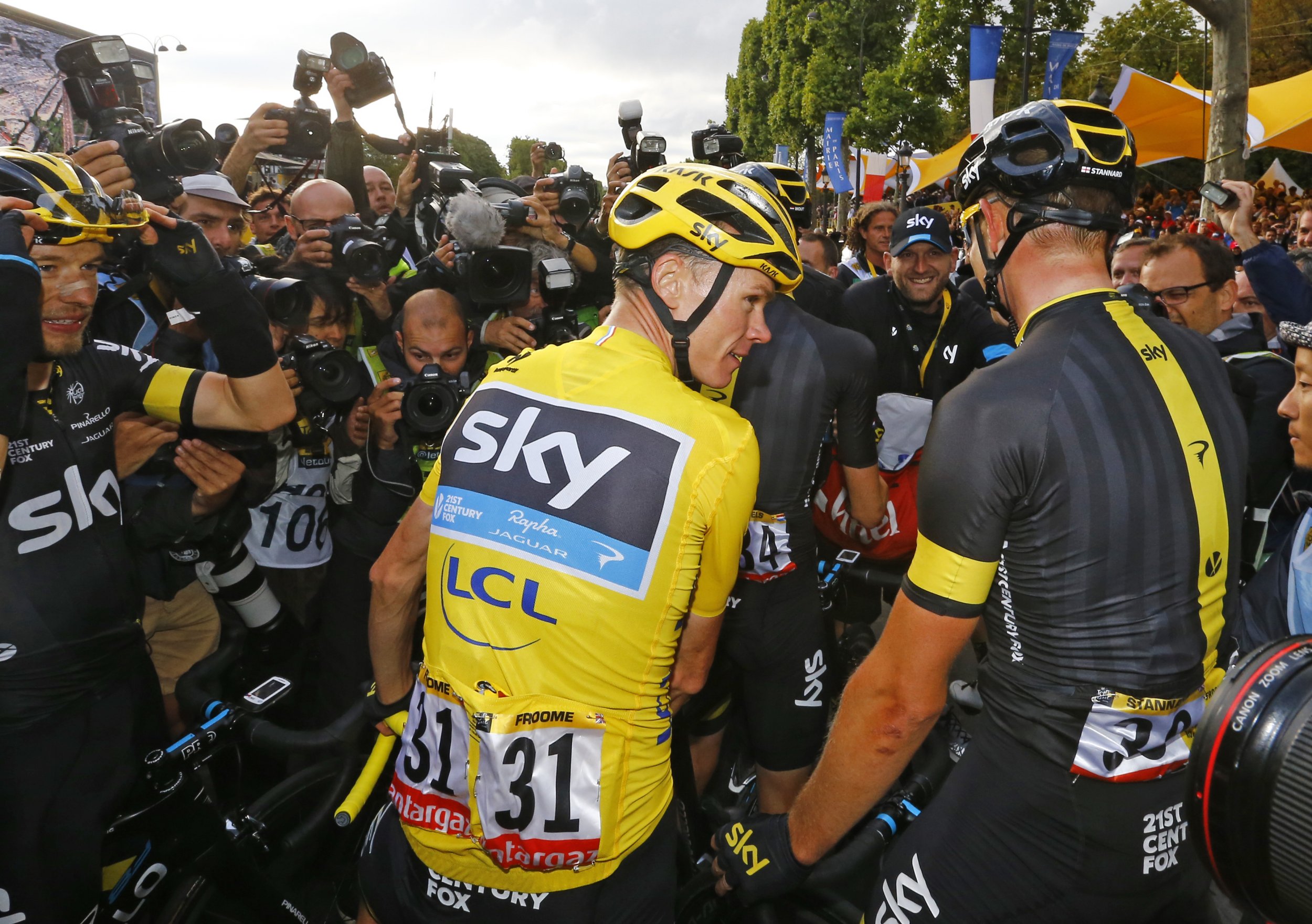 The Tour de France wrapped on Sunday evening, with Britain's Chris Froome taking the top prize. It marks his second Tour de France win, a first-time feat for a Briton. His last win was in 2013, reports BBC.
Froome was declared the winner after he was the first to cross into a rain-drenched Paris, clad in yellow in Team Sky garb. The ending Tour de France tradition of cyclists doing 10 laps around Paris's Champs-Elysees before finishing at the Place de la Concorde was "neutralized" this year due to bad weather, according to The Guardian.
Regardless, Froome seemed in high spirits, sipping a ceremonial glass of champagne as he rounded out the last 100 kilometers of the race.
Sunday morning started out a bit rocky for the Tour de France, as Paris authorities opened fire on a rogue vehicle that attempted to barrel through barricades mere hours before the end of the much-touted race.
Officials confirmed that the two passengers in the car, which had driven through the Place de la Concorde, weren't injured after police opened fire around 11 a.m. local time. No officers were injured either. Luc Poignant, a spokesman for the police, confirmed to the Associated Press that investigators are looking for the people who crashed the car.