U.K. Government Minister Signals He Could Campaign To Leave The EU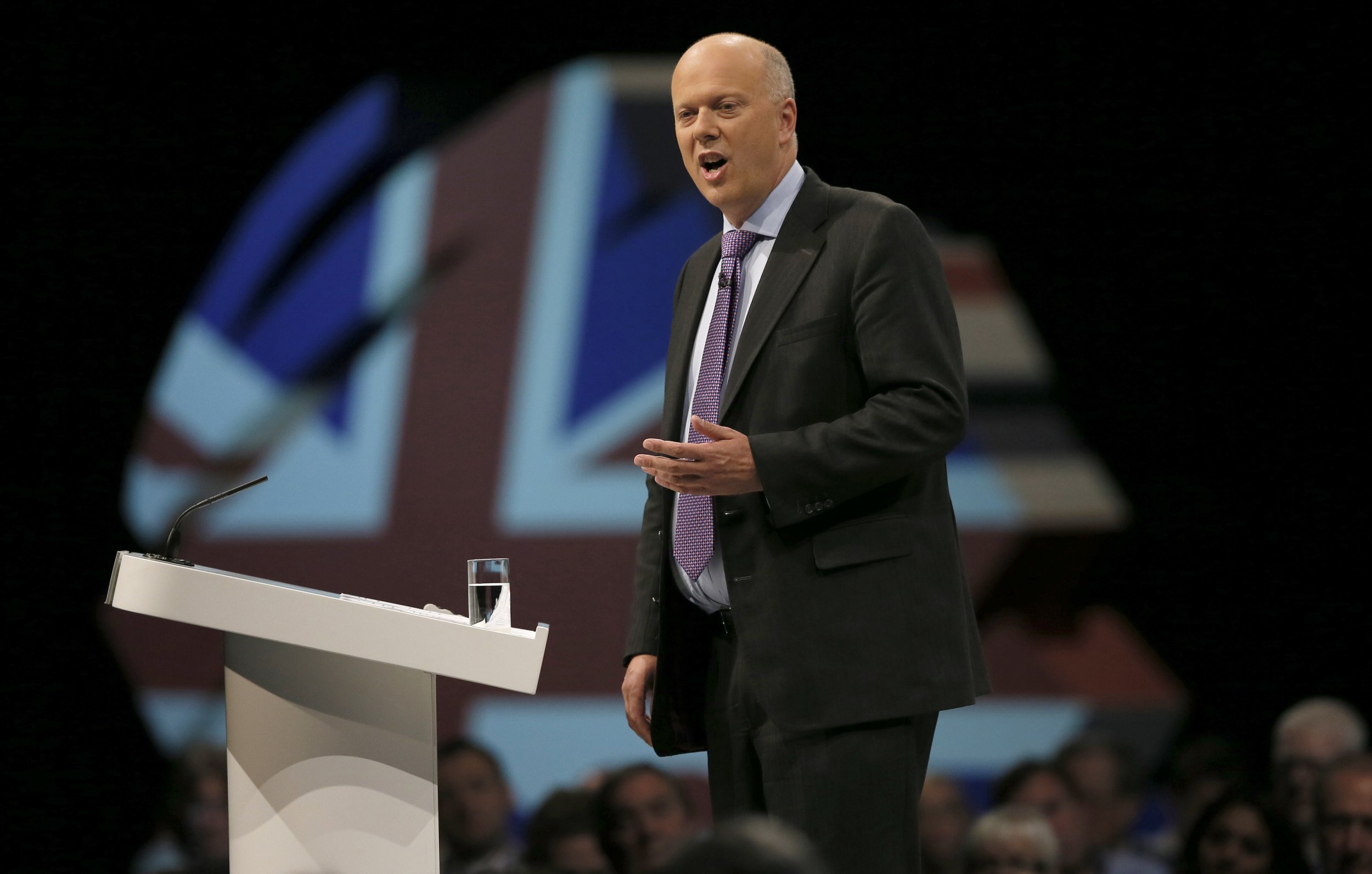 A U.K. government minister has strongly hinted that he could campaign to leave the EU, in comments welcomed by campaigners against Britain's membership.
Chris Grayling, who holds the post of leader of the House of Commons in prime minister David Cameron's Conservative administration, wrote in an article for the Daily Telegraph that Britain "cannot be left in a position where we have no ability to defend our national interest. Nor can we simply accept endless migration from across Europe with no ability to slow or stop the resulting growth in our population."
The article, published Wednesday evening, comes as Cameron seeks to renegotiate Britain's terms of membership of the EU in advance of an upcoming referendum on whether the country should leave the union.
Grayling's piece is carefully worded. It stops short of saying for sure that he will campaign for a "Brexit," and praises Cameron for his renegotiation. But at the same time it reiterates Grayling's own Eurosceptic position.
"Most people in Westminster know that I hold strong Eurosceptic views," he writes, "It is time for Britain to vote again on its future in Europe. But I also strongly believe that David Cameron is right to seek new terms for our membership before that vote happens."
A spokesperson for Vote Leave, one of the two major Brexit campaigns, said he was not in a position to judge whether Grayling had made up his mind to campaign for Brexit, but said that " we welcome anyone to help in the campaign to leave."
He added that the campaign does not expect many cabinet ministers to push for a Brexit: "we think... the establishment will probably close ranks on this and it will be the people against the establishment," he said.
Leave.EU, another anti-EU campaign, said: "It's extremely welcome to see another cabinet minister acknowledge the 'disastrous' impact of of the EU on Britain."
Until the renegotiation is complete, UK government ministers are bound by the principle of "collective responsibility," which prevents them from publicly voicing opposing views to the prime minister. Once Cameron has secured a deal, he confirmed last week that members of his government will be free to campaign with their conscience.
Cameron could secure a deal as early as February, with a referendum following in the summer. The referendum must be held by the end of 2017.
Grayling acknowledges that, within his party, "there are strongly held and differing views from the Cabinet room downwards," and praises Cameron's decision to allow ministers to campaign on either side of the debate. Cameron himself is widely expected to campaign for Britain to remain in the union.
A source close to Grayling told The Sun that: "Chris's views on Europe are of no surprise to people in Westminster, and neither is his support for Brexit."