Chris Harrison Says 'Bachelorette' Franchise Can't Promise Future 'Sex-Positivity' After Hannah's Season
The Bachelorette and other franchise shows have never been defined as "feminist" or necessarily "controversial." It all depends on the season: the lead sets the tone, and the contestants either follow or start fires. Chris Harrison, host of all Bachelor series, said there isn't a set formula to plan what the show will advocate for, but Bachelorette Hannah Brown may have started a trend the series would like to keep.
Brown was the Bachelorette in Summer 2019, and started new conversations with some of her contestants. Mainly, Brown was chastised by one contestant for naked bungee jumping, because he felt her body should only be seen by her future husband. He later said he'd leave the show if Brown had sex with any of the other men. In a stand for her body and her rights to make her own sexual decisions, Brown iconically told him she'd had sex "in a windmill" twice already on the series.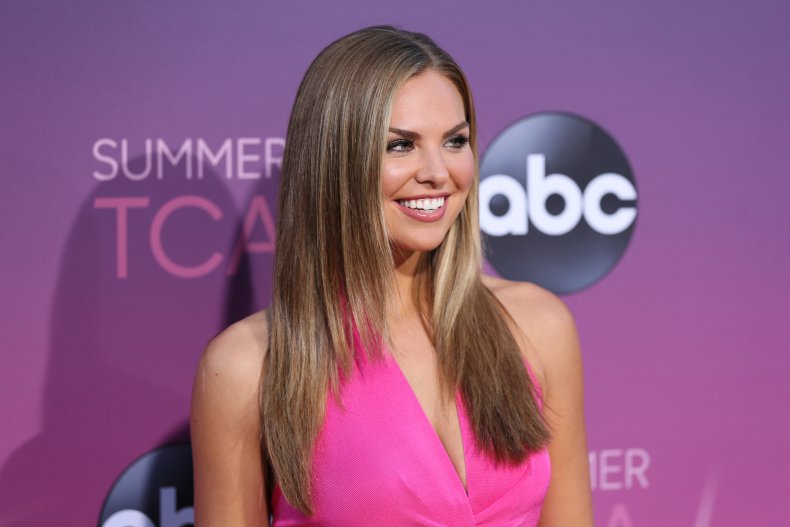 The public either shamed or applauded Brown for her language and ability to stand up for her own views. Some Christian viewers were appalled that Brown said "Jesus still loves me" after she had pre-marital sex. Others praised Brown for holding her religion dear, and not conforming to the standards of a seemingly-controlling man.
The main talking point for supporters of Brown was how she wasn't ashamed of sex. Harrison said this point is something that could be helpful in future seasons. He doesn't however, think it's something that can be calculatedly expanded on. "I think what we are going to continue to let evolve and lean into is what you've seen over the last three seasons, where we've allowed the show to dictate what we're going to talk about," Harrison told The Hollywood Reporter on Monday. "You can't say, 'Hannah's season was sex-positive. That was a great social issue, let's really lean into that.'"
Harrison explained each season has its own talking point. "In season's past with Kaitlyn [Bristowe] it was slut-shaming; with other seasons, it's been social media issues. The goal for us now is to embrace whatever comes and allow it to be organic and run its course. You can't go into this next season of The Bachelor — and first of all, I don't even know who the Bachelor is — saying, 'We're really going to continue to lean into this social issue.'"
The reason is authenticity: "Because then you're forcing it. You're going to make producers try and find stories about sex or religion or whatever, and that's not our show. We have to wait and see what stories come to us and then we'll deliver them."
Harrison was open about authenticity in the past, especially when he noted that former frontrunner, Tyler Cameron, may not have a shot at being The Bachelor. Cameron is still in consideration for the position, Harrison has explained, though his new relationship with model Gigi Hadid led the host to question his authenticity and seemingly, care for the process.
Chris Harrison Says 'Bachelorette' Franchise Can't Promise Future 'Sex-Positivity' After Hannah's Season | Culture