Chris Harrison Teases Live 'Bachelorette' Finale Will Give Jed Wyatt a Platform to Explain Girlfriend Rumors
Jed Wyatt will have a chance to speak on rumors he still had a serious girlfriend when he left Nashville to film The Bachelorette, according to the show's host, Chris Harrison.
The host spoke to People about the Bachelorette's upcoming two night, live finale, which will spotlight the drama that wasn't revealed until after this season's final rose ceremony.
Harrison spoke on the rumors, and if they apply to Wyatt's character. "There's a lot of rumors," Harrison told People. "There's a lot of things being said. I think she has narrowed it down to three good guys. I know how it ended in Greece, but I don't know how this is going to end up for [Hannah]."
Wyatt was slammed by some Bachelorette viewers on Twitter who claim he cheated on his girlfriend by going on the show and that he misled this season's Bachelorette Hannah Brown by not revealing that he had allegedly left behind a relationship that he'd never ended.
As Jed increasingly became the favorite to win Hannah B.'s hand this season, a woman named Haley Stevens came forward with a love letter from Wyatt, which she claimed he gave her before he left for filming. She revealed the details of their apparent relationship to People.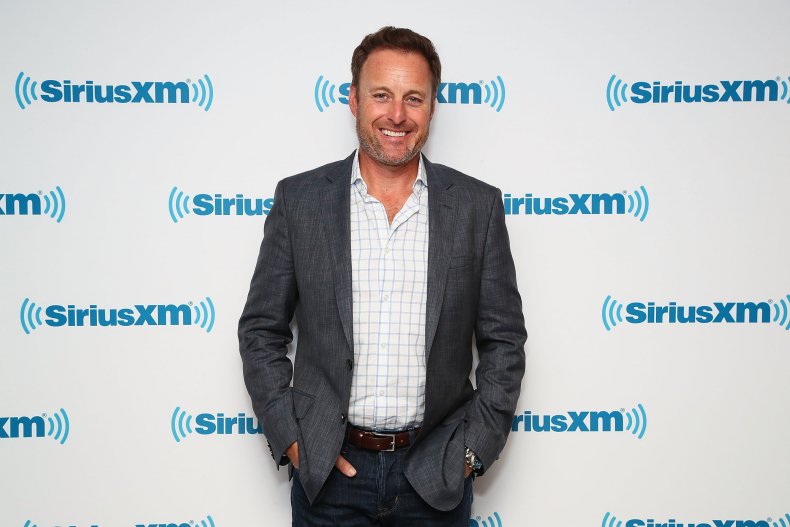 Stevens said Wyatt joined the show for publicity to enhance his music career, which he did reveal himself during a date with Brown — but without mentioning the girlfriend.
So far, Wyatt hasn't responded to the rumors, except for a vague Instagram post, in which he said he would explain his side when he can.
"Please know I'm not able to answer right now, but as soon as I'm able to, I will," he wrote. "Until then, I ask that you please understand how much the actions being taken towards myself, my family, the men on the show, and above all, Hannah, are affecting all of our mental and physical health. It goes beyond what is said online."
Wyatt continued to say both him and his family have received threats after the rumors. He will have a chance to clarify his story the finale, according to Harrison. "It's live, and I love going into a show not knowing how it's really going to turn out," said Harrison of the finale shows. "I want to hear Jed's side of the story. I think a lot of people have spoken, and before we judge—which we're so quick to do on Twitter—I would like to hear from him."
Harrison offered words of support for Wyatt, as well. "That can't be easy for him," he explained. "So no matter what happens, I will say thank you to him for that. And I respect him for that because I would be jumping from the tree tops to speak my truth [after] being blasted like he has been. So I'm going to give him a chance to speak. I want to give him a chance to speak his truth and find out what's his side of the story."
While Hannah B. has not explicitly addressed the Jed rumors, some of her tweets in recent weeks have appeared to support reports that she was not thrilled to learn of Jed's very recent relationship. During the July 8 Bachelorette, in which Hannah visited each of the remaining suitor's families, Jed's mom made a toast: "When you stick to the truth, it's beneficial to everybody."
In what many have assumed was a sarcastic response, Hannah B. tweeted while watching this episode, "good toast. good message. cheers!" and soon followed that up by revealing, "I wish I could tweet the things coming out of my family's mouth right now."