Chris Harrison's Girlfriend Lauren Zima May Have Spoiled 'The Bachelor' Finale
Peter Weber's season of The Bachelor will likely end with no formal spoilers available. Some hints are available online, though, the most recent coming from Chris Harrison's girlfriend, Lauren Zima.
It's possible Zima accidentally spoiled Weber's season on Twitter Tuesday in a now-deleted tweet. The entertainment reporter issued a statement questioning how Weber doesn't pick Hannah Ann Sluss if he says complimentary things about their relationship.
"Peter: 'I know what I have with Hannah Ann:' she's someone I will be able to lean on always, 100% through good times and bad times and it is the absolute best feeling in the world," she quoted in the now-deleted tweet captured by @nickvial_. "...HOW DOES HE NOT PICK HANNAH ANN THEN?"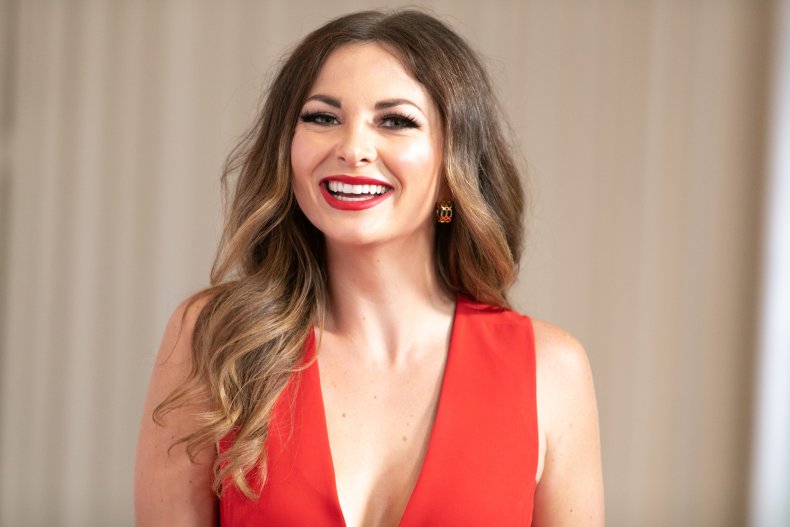 It's possible the exclamation in Zima's tweet comes from inside knowledge of Weber's finale. She deleted the original tweet quickly and claimed it was because of her wording.
"I deleted it because it was confusingly worded on my part," Lauren wrote in a Twitter response. "I meant more along the lines of 'How could he possibly not pick Hannah Ann after all this when he is saying they're 100% going to be there for each other forever?'—does that make sense? Hard to say in written word."
Zima and Harrison have been dating for over a year. Harrison was previously married to Gwen Harrison, though they split after 18 years of marriage in 2012.
According to spoilers available, Zima's tweet may be right. It's expected Weber will choose Madison Prewett during the show's finale. Hannah Ann Sluss has been named as one of Weber's final two, but won't win according to Reality Steve.
The spoiler blogger claimed Weber will chase after Prewett, who is expected to eliminate herself from the series after Weber is intimate with the other women.
On Tuesday, Reality Steve confirmed that Weber is not currently in a relationship with Sluss. He revealed there's a small possibility Weber chooses Sluss, and chases after Prewett later on. More likely, though, he said Weber did not propose to anyone and tried to fight for his relationship with Prewett.
If Prewett and Weber are together in real-time is unknown, though Weber has seemingly denied being single in a handful of interviews.
The Bachelor will air on Monday at 8 p.m. ET. The next episode is the Women Tell All special, which will allow the previously eliminated women to confront each other and Weber about how the season's drama played out. The Bachelor finale date has not been revealed, though it's expected to air in early March.