All of Chris Hemsworth's Movies Ranked from Worst to Best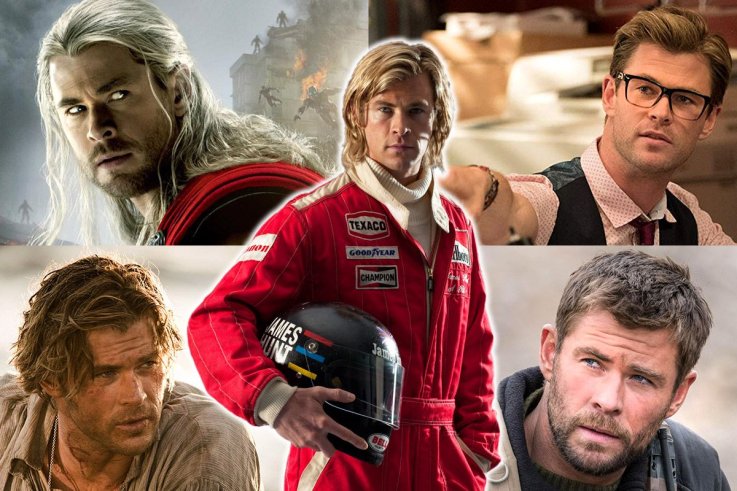 Over the past decade, Aussie hunk Chris Hemsworth has risen to become one of Hollywood's most bankable stars. Between June 1, 2017, and June 1, 2018, he is believed to have earned $64.5 million, putting him fourth on Forbes magazine's list of the world's highest paid actors.
Born in 1983 in Melbourne, Hemsworth got his start—like so many Australian actors, including his older brother Luke and younger brother Liam—in a soap opera. He joined the cast of Home and Away in 2004 and appeared in 171 episodes before leaving in 2007 to try his luck in Hollywood.
His first big break playing Captain James T. Kirk's father George in the opening scenes of J.J. Abrams' 2009 reboot of Star Trek. He may not have been on screen very long, but his appearance made a big impact and catapulted him onto bigger and better things.
With his chiseled features and impressive physique, he was a natural to play Thor, the Marvel superhero based on the Norse god of thunder. Kenneth Branagh, the director of 2011's Thor, told chat show host Graham Norton he had been nervous about asking Hemsworth whether he would be OK doing a topless scene.
"Of course I'm going to get my bloody shirt off, mate," Branagh recalled him saying. "I've been training for nine months for this thing!"
Thor proved hugely popular, taking around $450 million at the international box office. But that was small change compared with the $1.5 billion earned by 2012's The Avengers, in which Thor teamed up with fellow Marvel superheroes Iron Man, Captain America, Hulk, Black Widow and Hawkeye to defend Earth from his adopted brother, Loki.
He has subsequently played the god in two more Thor films (2013's The Dark World and 2017's Ragnarok) and two further Avengers movies (2015's Age of Ultron and 2018's Infinity War) and is due to don the suit and cape again in 2019's Endgame.
But there's more to Hemsworth than the musclebound heroic Norse god; he was also the musclebound heroic hunter in 2012's Snow White and the Huntsman and its 2016 follow-up.
He surprised critics with his thoughtful performance as British Formula One driver James Hunt in Ron Howard's 2013 drama Rush, about the rivalry between flashy playboy Hunt and methodical Austrian driver Niki Lauda.
"Hemsworth is the revelation here," wrote Salon film critic Andrew O'Hehir. "He's charismatic and funny, not to mention physically impressive, but also brings some depth to a character who could have been cartoonish, hinting at the real-life Hunt's uncertainty and unhappiness."
Join us as we look back at the career of one of the most successful Hollywood actors of his generation. Using data from critical review aggregation websites Rotten Tomatoes and Metacritic, as well as user-submitted reviews from IMDb, we've ranked all of Chris Hemsworth's movies from worst to best.