Chris Jericho Reports AEW Championship Title Stolen in Florida
UPDATE: Chris Jericho has released an Instagram video talking about his stolen title.
Original Story
Chris Jericho not only became the first All Elite Wrestling World Champion, the wrestling legend also became a victim of theft.
According to Fightful's Sean Ross Sapp, Jericho filed a report with Tallahassee police after his championship belt went missing. While the report doesn't call the title by name, the report does refer to it as a "championship wrestling belt."
"The victim reported the theft of his championship wrestling belt while he was eating inside LongHorn Steakhouse. The victim stated he arrived at the Millionaire Club Airport Terminal and placed the belt inside his rented limousine. The limo driver shuttled the victim to Longhorn for dinner. The victim remained at Longhorn while the limo driver returned to the airport," the police report said. "The victim had taken the wrong luggage from the airport and the driver took it back to the terminal. When the driver picked up the victim from the restaurant, the belt was missing. Responding officers searched the limo and airport for the belt without success. On-call CID was consulted, and forensics responded to the scene."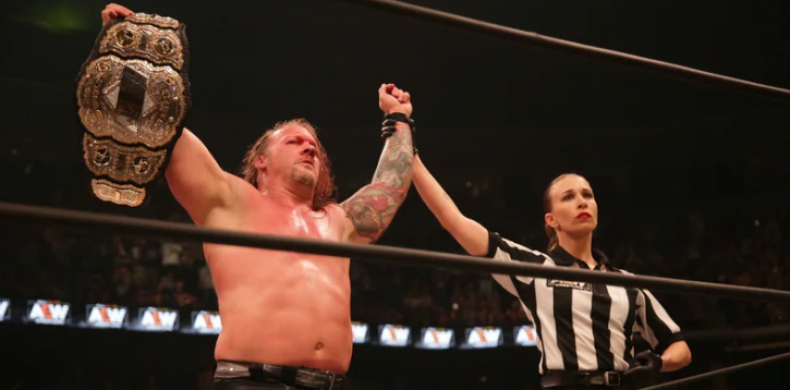 All Elite Wrestling has yet to officially comment on the situation, but the promotion told a fan on its Instagram account that "authorities are working on it as we speak Thank you for your concern."
Chris Jericho won the AEW World Championship at the All Out show on August 31, defeating Adam "Hangman" Page to close out the event.
After news of the theft hit the internet, there was some fun to be had. Cody Rhodes, AEW executive vice president and one of its top wrestling names, told his followers which steakhouse he preferred.
Even Jericho's opponent at All Out had to to poke fun.
But it's not all fun and games. LongHorn Steakhouse's official account is taking the situation seriously.
"We take the safety of our guests' property seriously and are doing everything we can to help the local authorities in their efforts," the restaurant said on Twitter. "That said, @IAmJericho is a champion with or without his belt."
Whether the item in question is the AEW World Championship is unclear, but if it is, the new promotion may need to get another made fast. The first episode of AEW's weekly live show on TNT is set to premiere October 2.
In that inaugural episode, Chris Jericho is set to team with two mystery teammates to take on The Young Bucks and Kenny Omega.