As election votes continue to be tallied, professional wrestler Chris Jericho took to Twitter to offer his take on how long it may take to find out who won the presidential election between President Donald Trump and former Vice President Joe Biden. And, well, the internet isn't having it.
Early Wednesday morning, the former All Elite Wrestling World Champion asked a simple question to his more than 3.6 million followers.
"I'm not a political person, but is it strange to anybody else, that for the first time ever, we have to wait a day...2 days...5 days....10 days...to find out who won the presidential race?" Jericho wrote.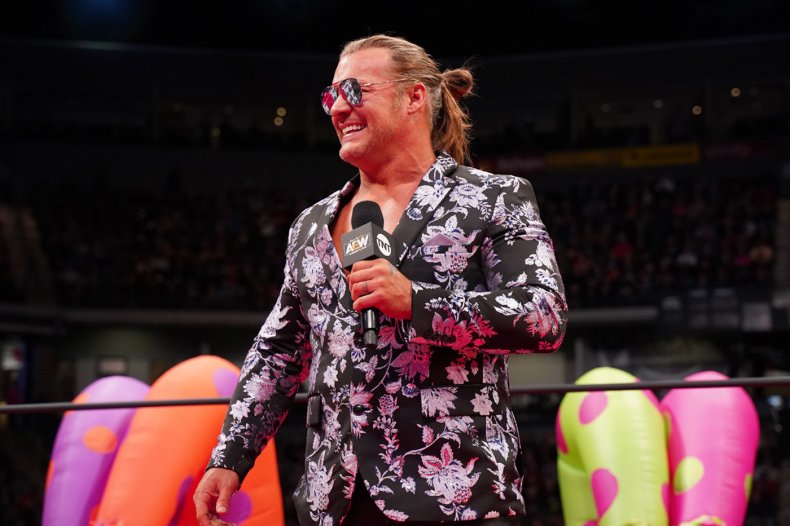 What Jericho, whose real name is Chris Irvine, forgets is that this isn't the first time America has had to wait for the results of a presidential election.
It seems that the 2000 presidential election between George W. Bush and Vice President Al Gore completely slipped the mind of Jericho, who was sometimes known by the nickname of "Y2J," ironically enough. In that highly contested race at the turn of the century, the country didn't know who won the presidency for more than a month after the November 7 election day, due to a mandatory recount in Florida.
A look at the replies to Jericho's tweet are filled with people bringing this point to the Fozzy frontman's attention.
"It's not the first time. not even close to the first time. If you WERE a 'political person' you'd know that already. Maybe there's a lesson in that," wrote one user.
"We had to wait a month for the results in 2000, back when you were a good wrestler," wrote another.
WWE superstar MVP told Jericho to simply, "delete this" with an eye-roll emoji.
Other Twitter users have been quick to make the connection between Jericho's question and the statements made by President Trump in the hours after Election Night. This is unsurprising, considering Jericho has liked a number of Trump's tweets in the past 24 hours, including the following tweet, which Twitter had to flag as "disputed" and possibly "misleading about an election or other civic process."
"We are up BIG, but they are trying to STEAL the Election. We will never let them do it. Votes cannot be cast after the Polls are closed!" Trump wrote not long after midnight on Wednesday morning.
Users are also pointing out Jericho's donations to the Trump campaign in 2020, and calling the wrestler hypocritical for referring to himself as "not a political person."
Jericho is set to take on MJF at this Saturday's Full Gear pay-per-view.