Chris Lilley Accused of Blackface in 'Lunatics': Examining the Comedian's Other Controversial Characters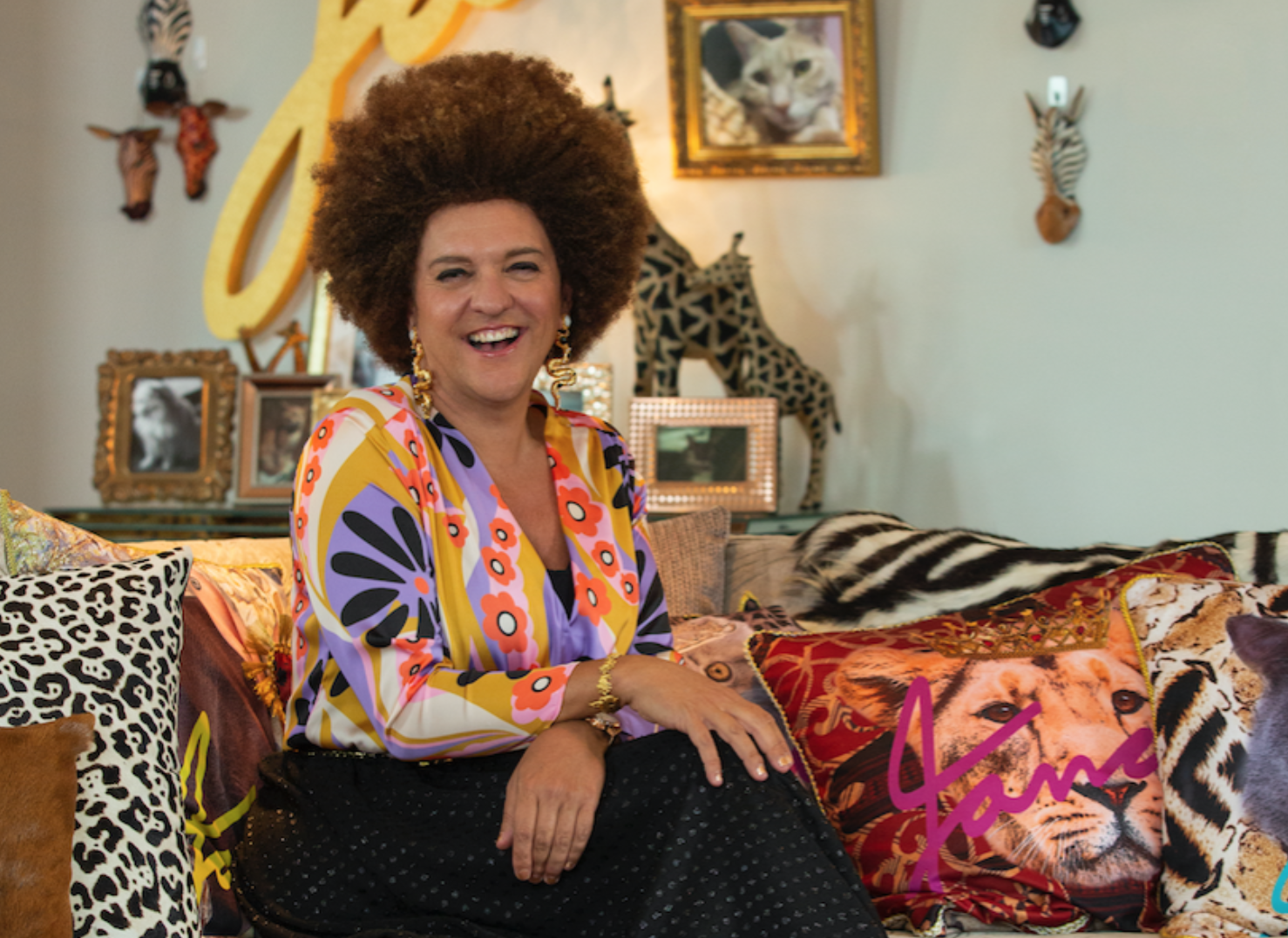 Chris Lilley has been accused of donning blackface to portray a trans-racial woman in his new Netflix show, Lunatics, though the show's producer, Laura Walters, denied Lilly's character was portraying a woman of color. But the uproar over Lilley's new role wasn't without merit. The Australian comedian has been scrutinized in the past for playing controversial characters that hit on racial stereotypes.
Lilley's rapper character S.mouse on Angry Boys show drew criticism in 2011 for being a portrayal of a black stereotype. Australia's The Vine suggested S.mouse was "based somewhere between Soulja Boy and Lil' Bow Wow." To play S.mouse, Lilley wore blackface. Lilley's show Jonah from Tonga was pulled from air in 2017 after it was accused of being racist. The Guardian reported that the Human Rights Commission deemed Jonah from Tonga "offensive" and Alfred Ngaro, the minister for Pacific Peoples for Pacific, argued the show "perpetuates negative stereotypes" of Tongan people.
Lilley's claim to fame is Summer Heights High; a show that proved to be a smash hit in Australia. It also had success in the U.K. on BBC Three and in the U.S. on HBO. Lead character Ja'mie King (Lilley), while not an offensive racial stereotype, is problematic as well. Esquire noted rich teen girl Ja'mie "gawks at Asian students and jokes about posting their picture on Instagram under the hashtag '#friedrice.'" The Atlantic also suggested Ja'mie exhibits "casual racism" and "vicious lesbophobia."
A trailer for the 44-year-old's upcoming Netflix series Lunatics, out April 19, debuted on Wednesday. His character Jana has been criticized on Twitter for appearing to be trans-racial. According to Netflix, Jana is "a lesbian Pet Psychic to the Stars who from her South African home base struggles with an unrequited love for her personal assistant." She also boasts an afro, which is a hairstyle commonly associated with black culture but also has roots among Jewish people as well. Jana has drawn comparisons on Twitter to Rachel Dolezal, a white woman and former civil rights activist who falsely claimed to be black.
"There is absolutely no way to justify blackface," one Twitter user said. A second person tweeted about how Lilley "sucks" and a third questioned why the Australian comedian was being "funded and applauded for cultural (and disability appropriation) again."
Jana is one of six characters that will be featured on Lilley's new digital show. The upcoming comedy show will drop 10 episodes on April 19 and be showcased as a documentary-style take of the featured characters. Lilley is the show's writer, creator, and star.
"A Pet Psychologist to the stars, a Real Estate Entrepreneur, a cutting edge Fashion Designer, a budding Museum Owner, an arts and crafts Influencer, and the future Earl of Gayhurst," a description from Netflix reads. "Lunatics: the story of six characters coming to terms with themselves and the world around them—be it a haunting past or a pressurizing future, finding love or chasing dreams."
Netflix declined to comment further to Newsweek, but the streaming giant's representatives referred Newsweek to a tweet issued by the show's producer Laura Walters on the controversy. She claimed Lilley's character was not meant to be a portrayal of a black woman.
"Correcting some confusion—in the new show Lunatics, Chris Lilley is not portraying a woman of color," Waters tweeted Thursday. "When the series is released you will see that Jana is a white woman with huge 70s style curly hair."