Former MSNBC show host Chris Matthews referenced the sexual harassment claims that led to his March 2020 retirement when speaking to current MSNBC host Joy Reid on Tuesday evening.
"Nobody needs to defend me," Matthews told Reid. "I did something wrong."
Matthews' interview on Reid's news discussion show, The Reid Out, marked his first return to the network since his retirement. During his interview, he mostly discussed career highlights from his newly released memoir This Country: My Life in Politics and History.
At the end of their interview, Reid said that Matthews' book also mentioned his early retirement from MSNBC, "which was not something you originally planned on doing." She then asked his thoughts on it.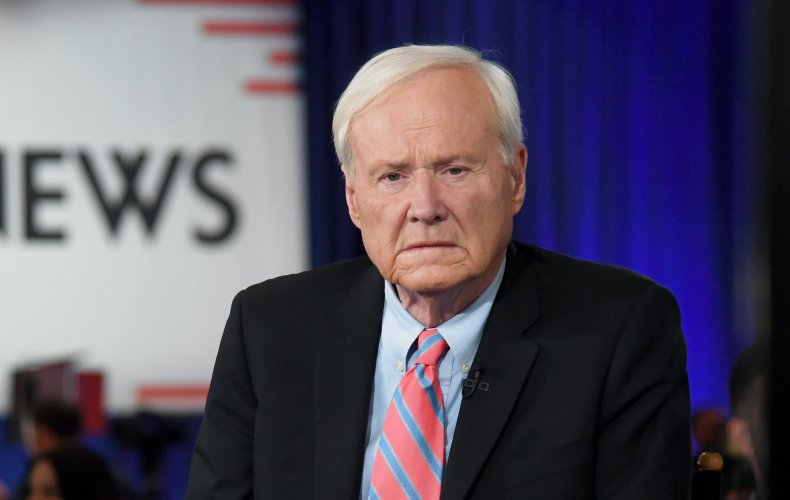 Williams briefly recounted the incident which led to his retirement. He mentioned his appreciation for people who said that they missed him and his tough interviewing style.
"Nobody needs to defend me. I did something wrong," Matthews told Reid. "I took complete ownership. I did not deny it. I lost my show over it, so that's the truth."
He said the "good news" about the incident was that he got to "actually sit down and write about" his life in his new book.
In February 2020, political journalist Laura Bassett said that Matthews made inappropriate comments about her appearance before her October 2016 appearance on his MSNBC political talk program Hardball.
Bassett said that Matthews remarked, "Why haven't I fallen in love with you yet?" while she sat in a chair having her TV makeup applied. She said she laughed nervously but didn't respond. She said Matthews then told the makeup artist, "Keep putting makeup on her, I'll fall in love with her."
Bassett had appeared on Matthews' show to discuss sexual assault allegations facing then-presidential candidate Donald Trump. Many commentators pointed to the incident as part of the #MeToo movement which seeks to hold men accountable for sexual misconduct towards women.
In 1999, MSNBC formally reprimanded Matthews after he allegedly made inappropriate comments about a female assistant producer on his show, NBC News reported. MSNBC determined his comments were "inappropriate and made in poor taste but [not] meant as propositions." The news network also reportedly paid the producer compensation for the incident.
Matthews' show, Hardball, was named after his 1988 book, Hardball: How Politics Is Played Told by One Who Knows the Game. The show appeared on TV mostly continuously from 1994 to Matthews' retirement in 2020.
Newsweek contacted Matthews' publisher Simon and Schuster for comment.