Army Veteran Chris Mintz Praised as Hero for Preventing Oregon College Gunman From Entering Second Classroom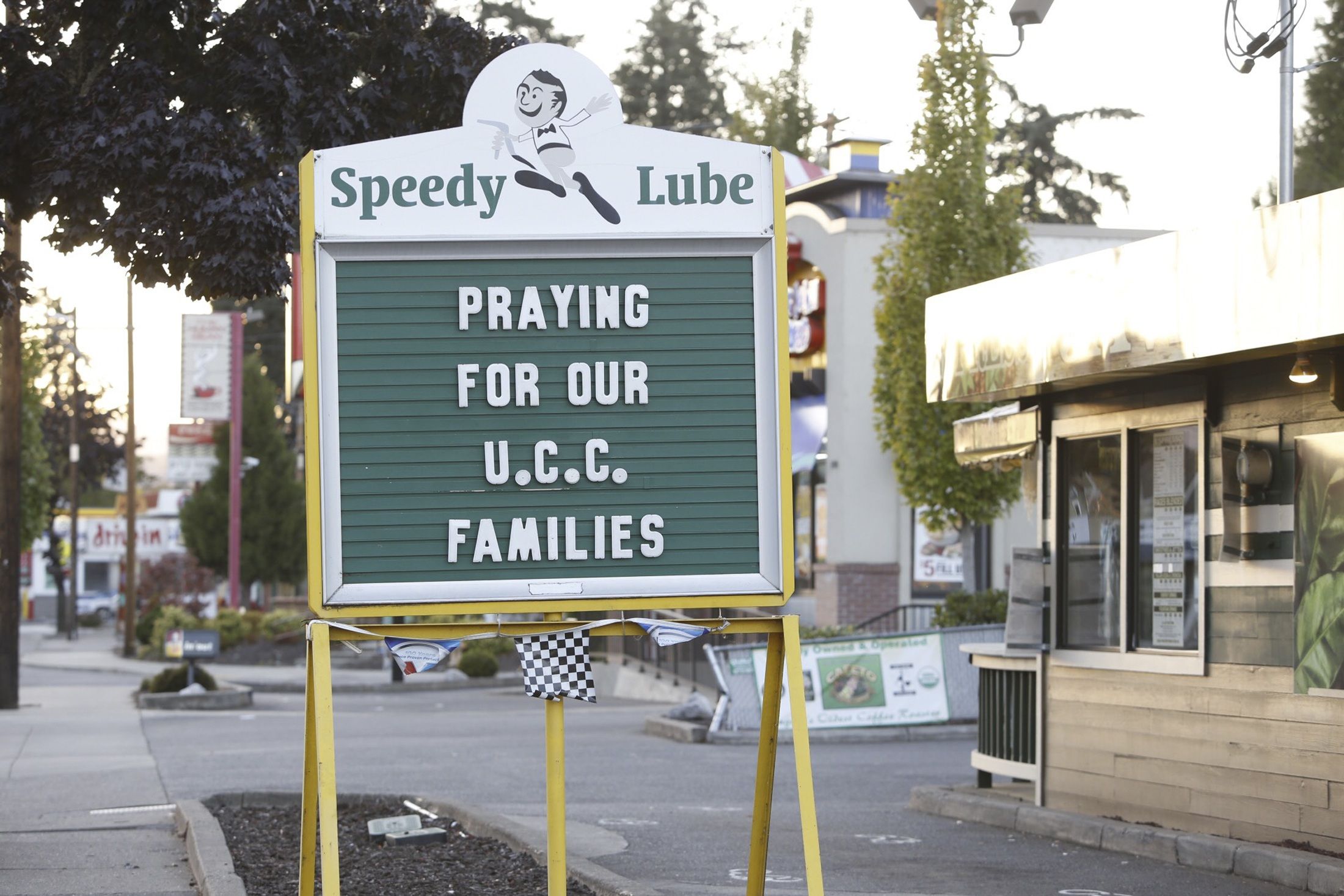 Chris Mintz is being praised as a hero for his actions during Thursday's Umpqua Community College shooting in Roseburg, Oregon, that left nine dead and seven seriously injured. The gunman was also killed in a shootout with police.
When Mintz heard shooter, Chris Haper Mercer ,open fire in a classroom, Mintz blocked the door into a second classroom, preventing the gunman's access to more potential victims, Mintz's family told Fox 8. Mintz is a military veteran, according to relatives.
His bravery saved lives but resulted in serious injuries: Mintz was shot seven times and both of his legs are broken. Luckily, Mintz wasn't shot in any vital organs and was able to quickly undergo surgery. He was able to speak with relatives before his surgery, relatives told Fox, and will relearn to walk.
"He could have very easily died," Wanda Mintz, his aunt, told Fox 8. "I really think that if he wasn't such a strong, young guy, he may have died."
Mintz is originally from North Carolina and has lived in Oregon for the last ten years. This was his second year at the college, classes began on Monday.
Those looking to help the victims and their families can make donations to local banks and donate blood to the Mercy Medical Center, which treated ten gunshot victims.